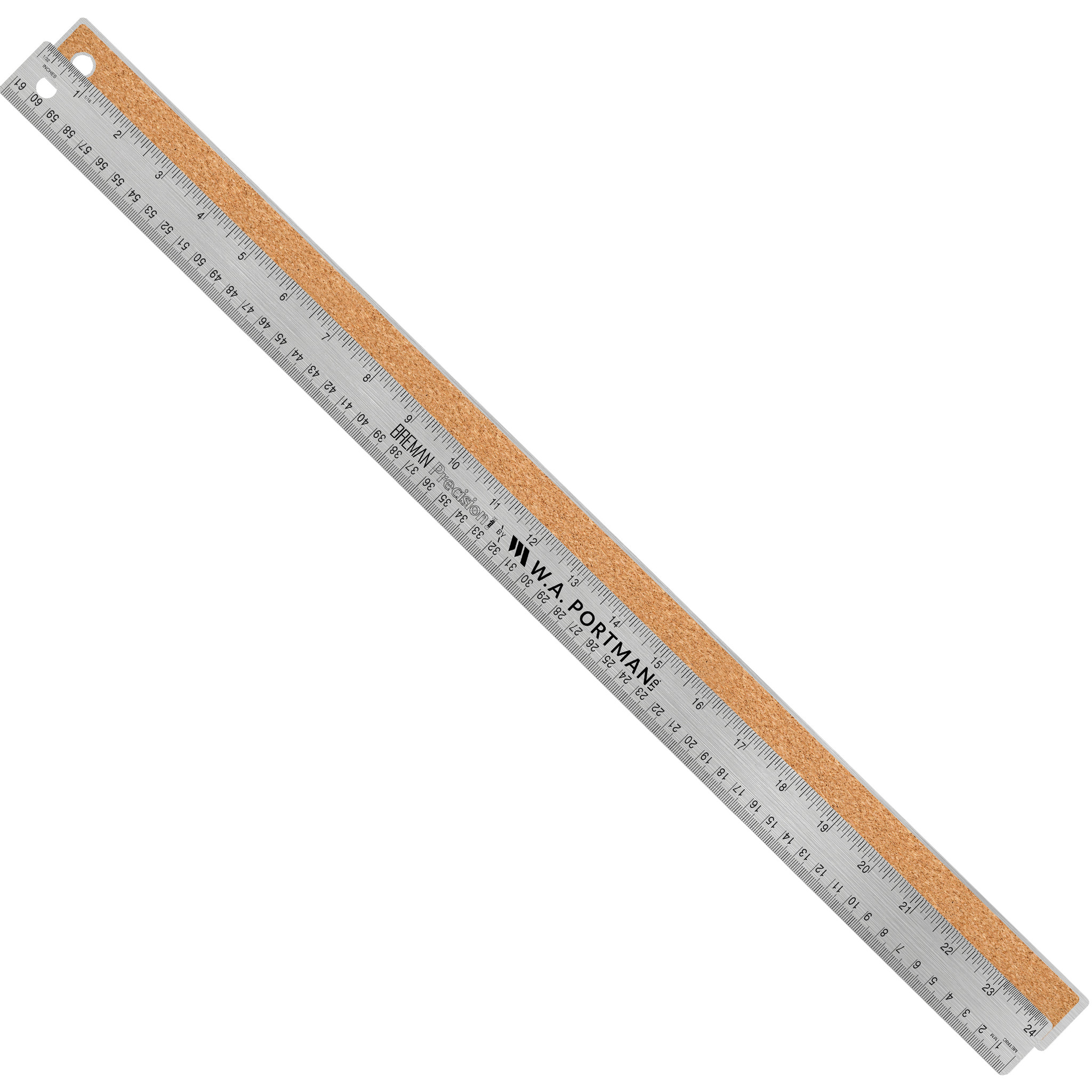 24" Stainless Cork Back Ruler (1pk, 2pk, 10pk)
PRECISION YOU CAN RELY ON- We designed our drawing rulers with accurate inch and metric measurements with clear, non-confusing graduations etched in readable markings because you can't afford to make mistakes.
SAVE WITH THIS DURABLE, FLEXIBLE RULER - Made from high-grade, rust-proof stainless steel with firm metal construction, our metal rulers are flexible enough for measuring curved surfaces without breaking and durable enough to see you through many years of art projects!
NON-SLIP CORK BACKING AND HANG UP HOLE MAKE LIFE EASIER - Cork backing holds the art ruler steady and prevents ink from going under the ruler and messing up your artwork, while the Hang Up Hole makes it easy to store the ruler away after use.
THE MOST PRACTICAL CHOICE - No more splinters from wooden rulers or markings that fade on breakable plastic rulers. Our steel rulers are safe and provide the best value for kids and adults, crafters, students, teachers, engineers, carpenters, at the office, workshop, or home!
Article number MR24
Related Products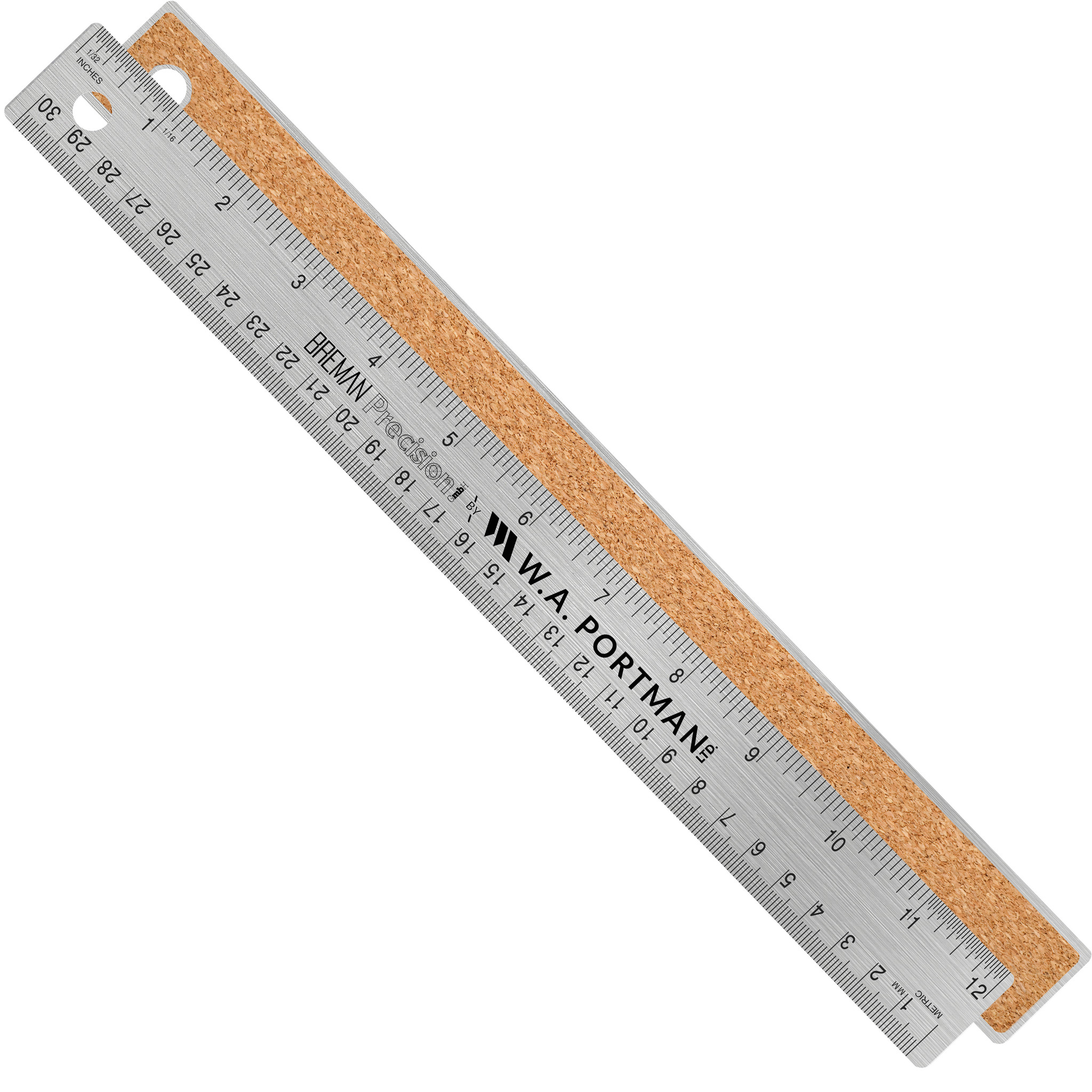 12" Stainless Cork Back Ruler (1pk, 2pk, 10pk)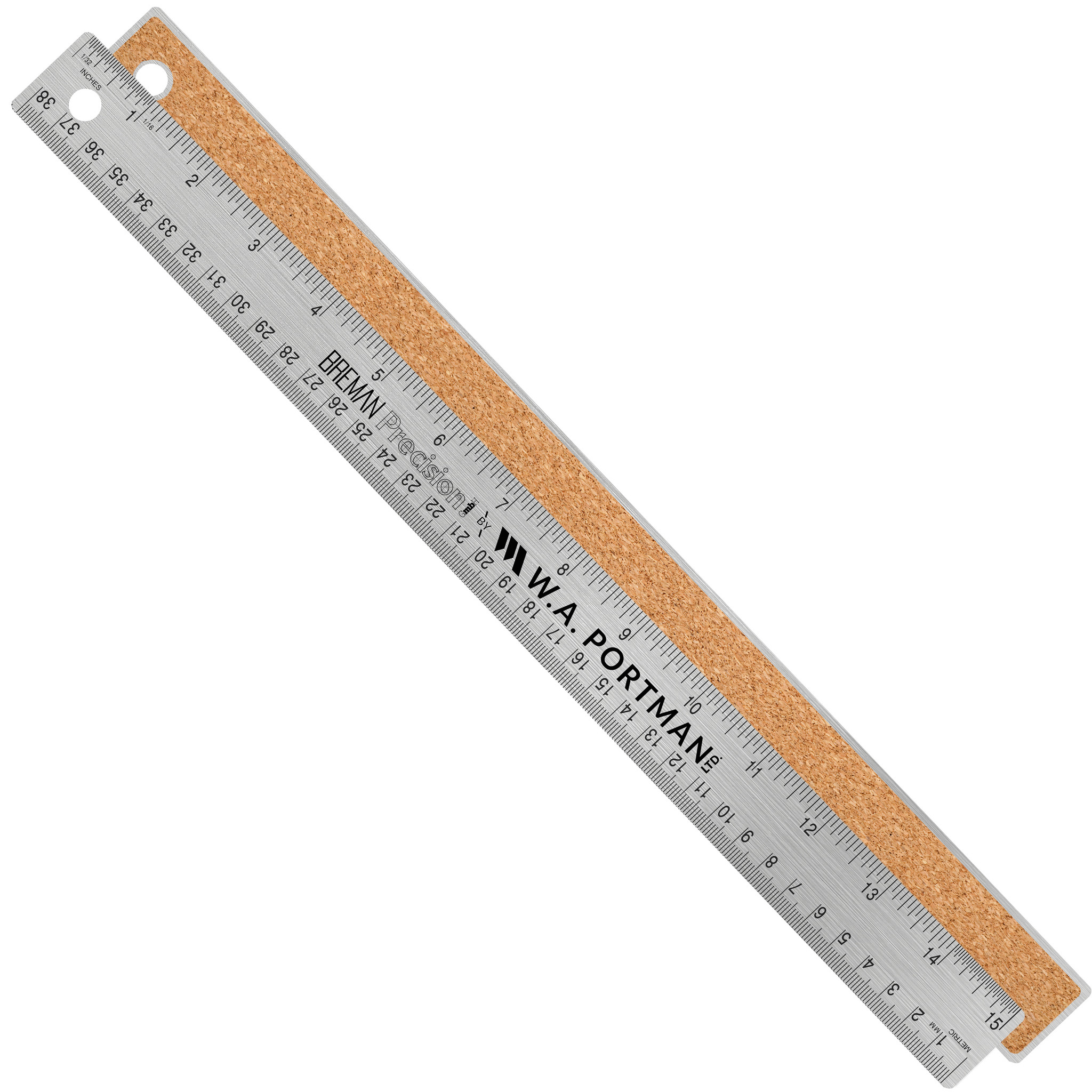 15" Stainless Cork Back Ruler (1pk, 2pk, 10pk)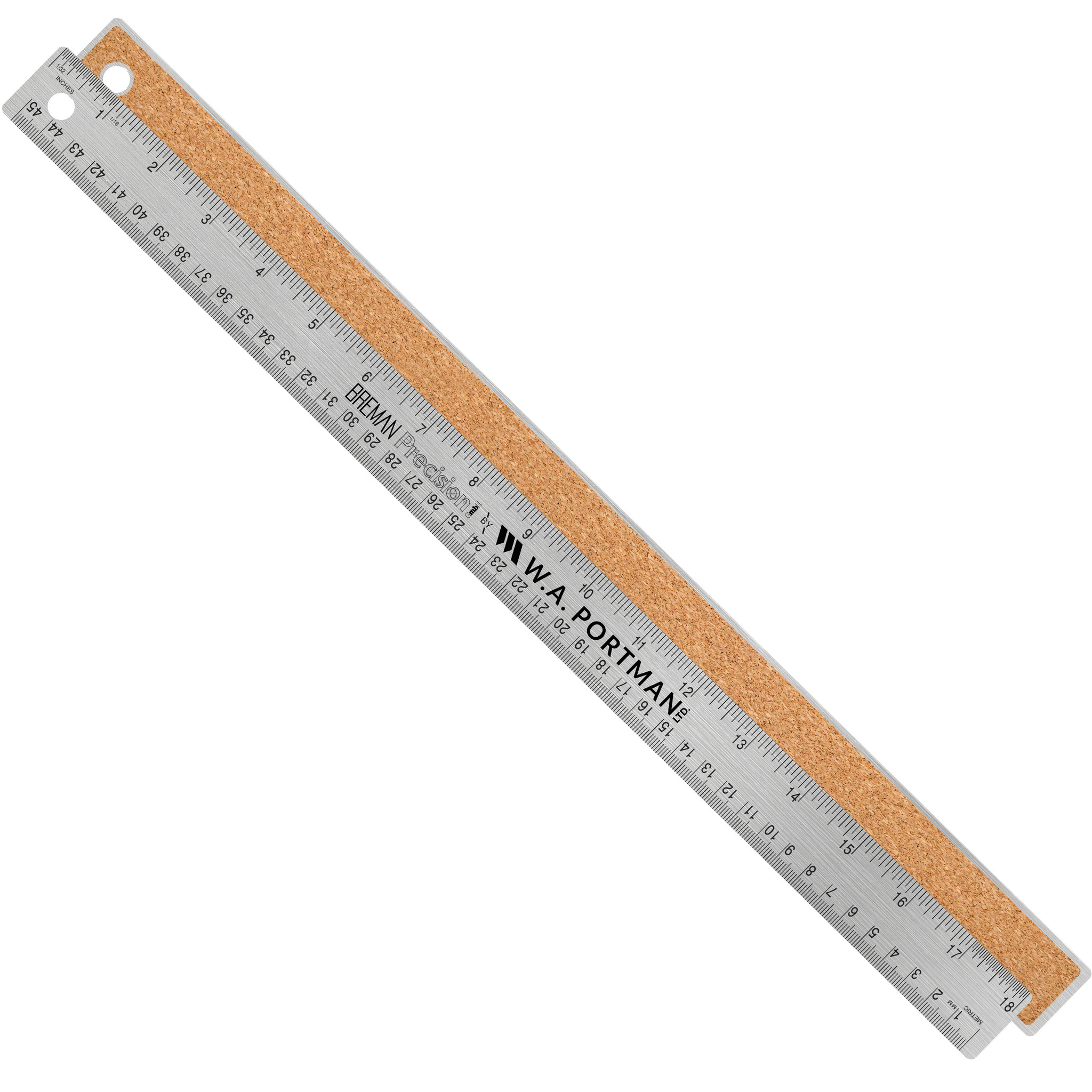 18" Stainless Cork Back Ruler (1pk, 2pk, 10pk)