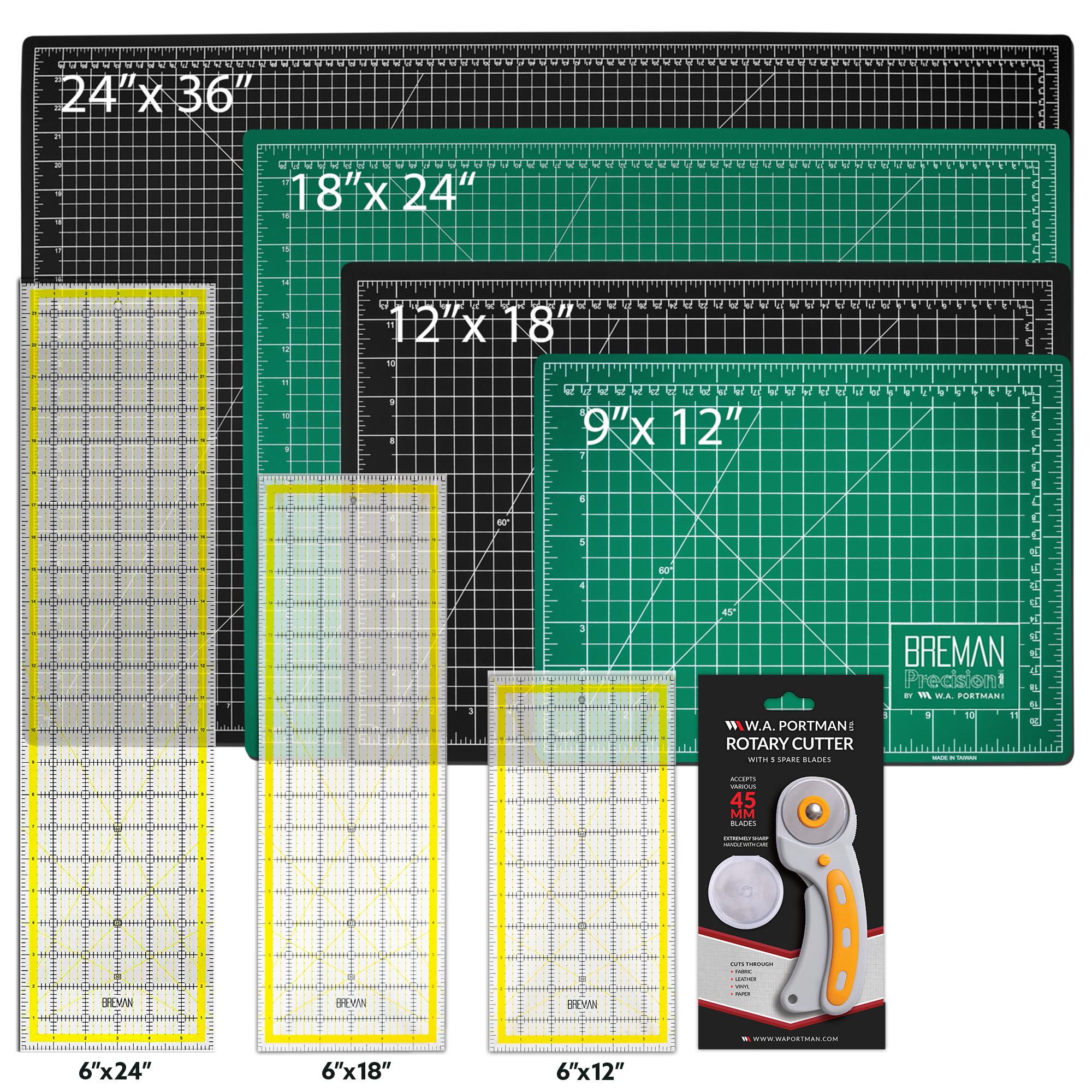 Rotary Cutter Set w/ Quilting Ruler (9x12, 12x18, 18x24, 24x36)
BEST VALUE CUTTING SET FOR SEWING AND QUILTING - This cutting set has a sharp rotary fabric cutter with 5 extra blades, a reliable cutting mat, and a quality quilting ruler. Everything the avid sewer, quilter, or crafter needs!
DURABLE SELF HEALING CUTTING MAT - Our 2-sided, protective, fabric cutting mat has ACCURATE 1" and 1/2" grid with 1/8" ruler marks for precise alignment and 45° and 60° angle guides to meet your cutting needs.
RELIABLE ROTARY CUTTER - Both right & left-handed users love our 45mm titanium contour fabric cutter! Its dual-action safety lock & ergonomic clench handle ensures safety while you cut through layers of materials with speed. Includes 5 extra blades!
* Our 9x12 mat set comes w/ 6x12 quilting ruler, 12x18 mat set comes w/ 6x18 quilting ruler, 18x24 mat set comes w/ 6x24 quilting ruler, 24x36 mat set comes w/ 6x24 quilting ruler. *
This product has a Prop 65 Warning
Article number CM912/108560-612/SX766C/B766-5C
Related Products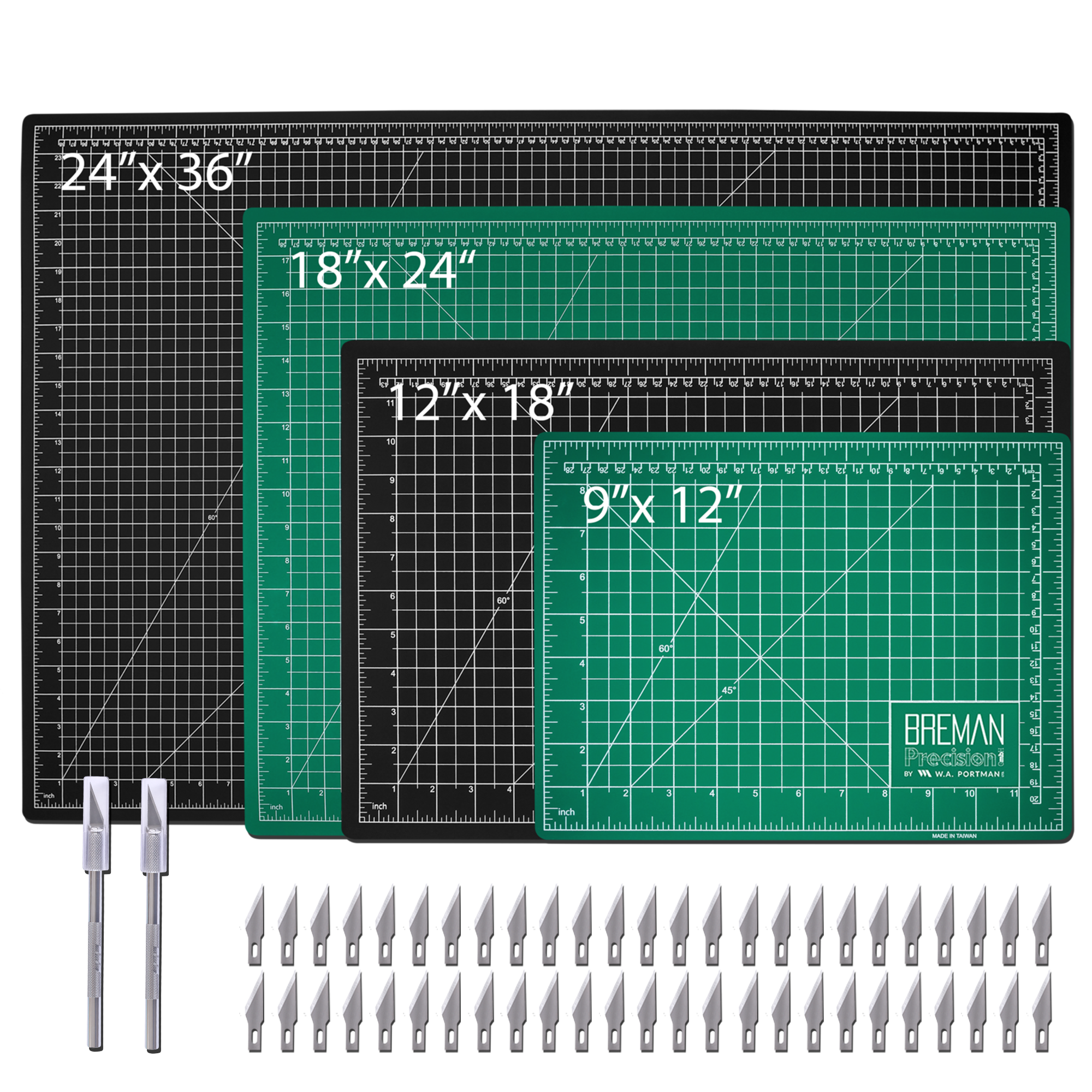 Cutting Mat Set w/2pk Hobby Knives & 50 Blades (9x12, 12x18, 18x24, 24x36)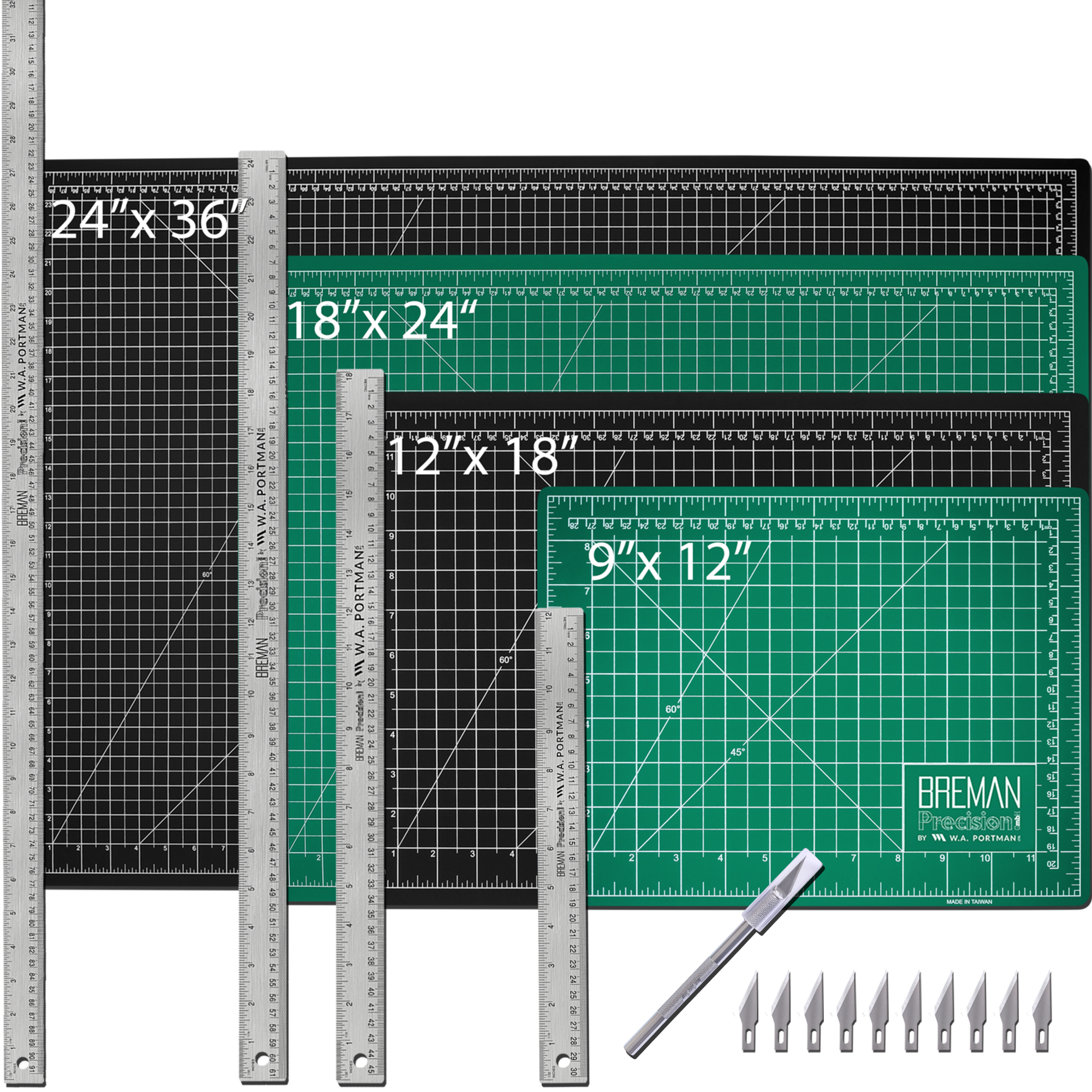 Cutting Mat Craft Knife & Steel Ruler Set (9x12, 12x18, 18x24, 24x36)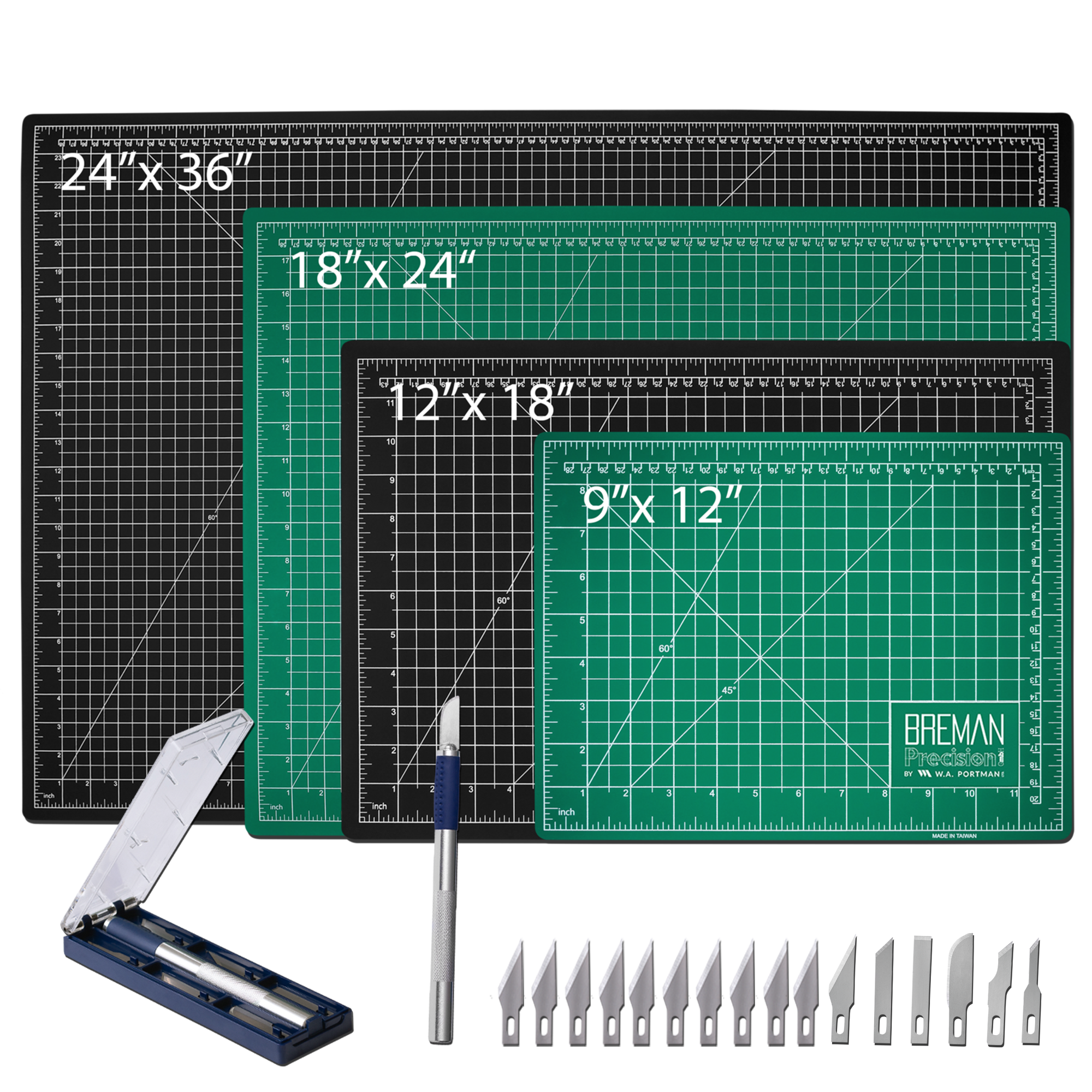 Cutting Mat & Craft Knife Set (9x12, 12x18, 18x24, 24x36)