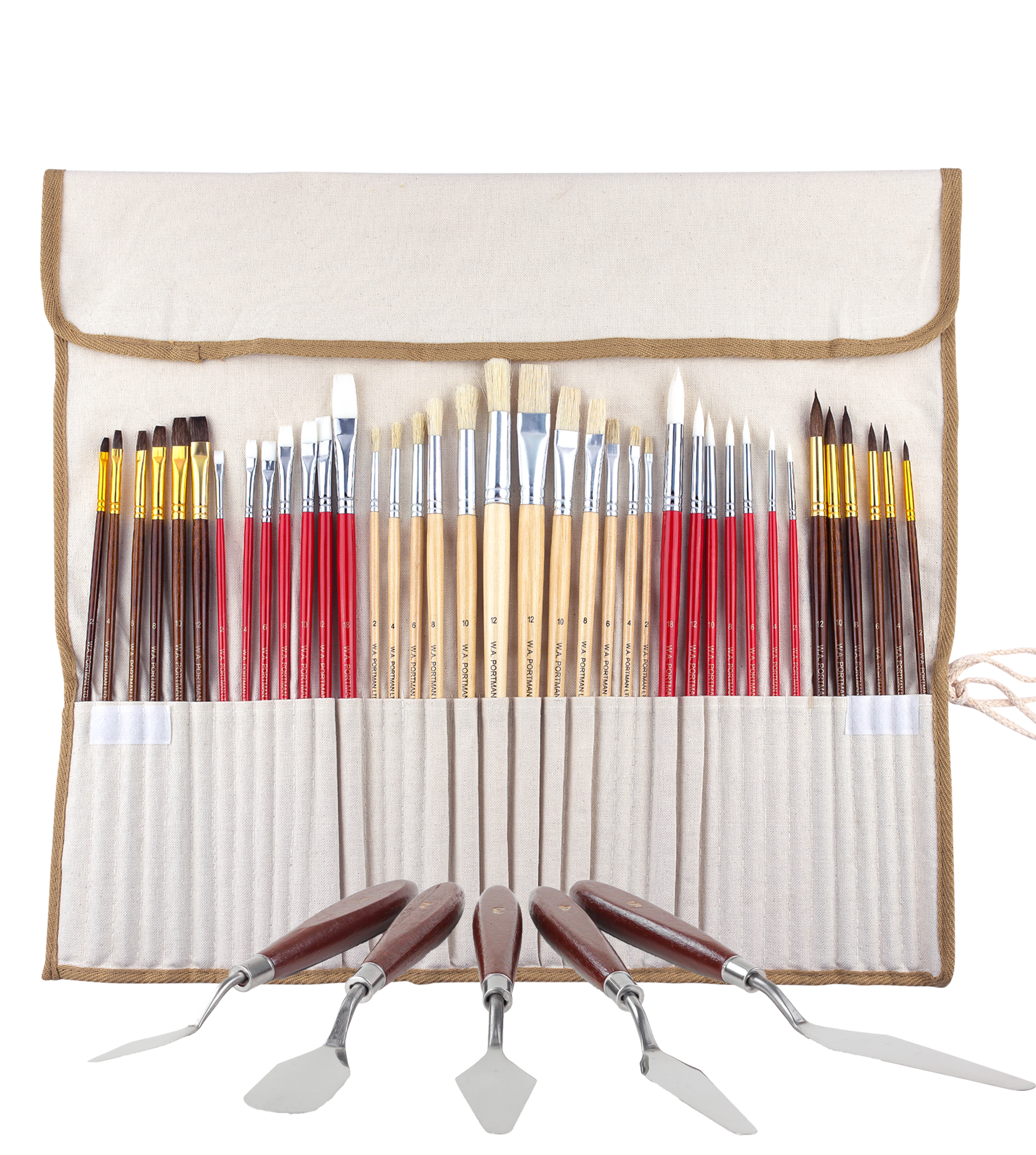 Professional Paint Brush Set 38pc
38 DIFFERENT BRUSH TIPS IN ONE SET- This large paint brush set contains 38 long-handled nylon hair brushes of various shapes and sizes with sleek lacquer-coated handles, from fine detail to larger strokes. These artist paint brushes are the ideal brush set for numerous artists!
VARIOUS PREMIUM PALETTE KNIVES FOR VERSATILITY- Includes 5 pieces of stainless steel painting knives with natural wood handles in varied shapes and sizes for creating your masterpieces.
BRUSHES FOR ALL AGES - Great as adult paint brushes or kids paint brushes! This quality set assures that artists of all ages have a chance to work with a variety of mediums with the proper tools! Better tools help produce better results!
TRAVEL & ORGANIZATION - Our brushes come in a handy roll out canvas case to keep your professional paint brush set organized and ready for on-the-go adventures. It's compact and light design makes this professional set ideal for travel and school!
Article number BS38EA/PLK5-1
Related Products
Artist Paint Brush Set 15pc
Watercolor Paint Tube Set 24pk
Acrylic Paint Tube Set 24pk