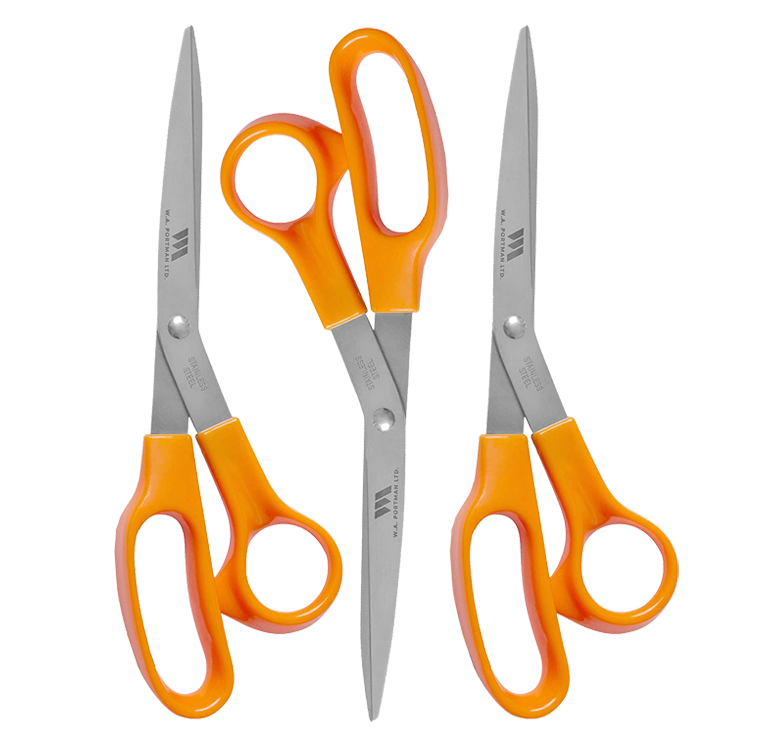 Multipurpose Scissors 8" (1pk, 3pk, 9pk, 12pk)
One of The Best Multi-Purpose Scissors - Save big with this 8" multipurpose scissor ideal for everyday cutting needs. This premium heavy duty office scissor is bound to impress, outlasting numerous other scissor sets and cutting tools on the market.
Durable Ultra Sharp Stainless Steel Blades - This stainless steel scissor stays rust-resistant & sharp longer whether you're cutting fabric, craft, leather, cardboard, paper, plastic or even hair! Longer scissor life means more savings!
Comfortable Easy Grip Handles - This scissor is lightweight with easy grip handles that are sturdy, yet extremely comfortable, designed to fit your hand to maximize cutting control & sensitivity, and provide real comfort during long hours of cutting. Great as a school scissor for projects that are more cutting intensive!
Precise Cutting Guaranteed - These precision-ground pointed tip blades are sharp enough to cut effortlessly through almost any material all the way to the tip for neat & perfect cuts in all your arts, crafts & sewing projects. All said and done, this scissor is a great general use scissor for adults and kids.
Article number dasn666x3
Related Products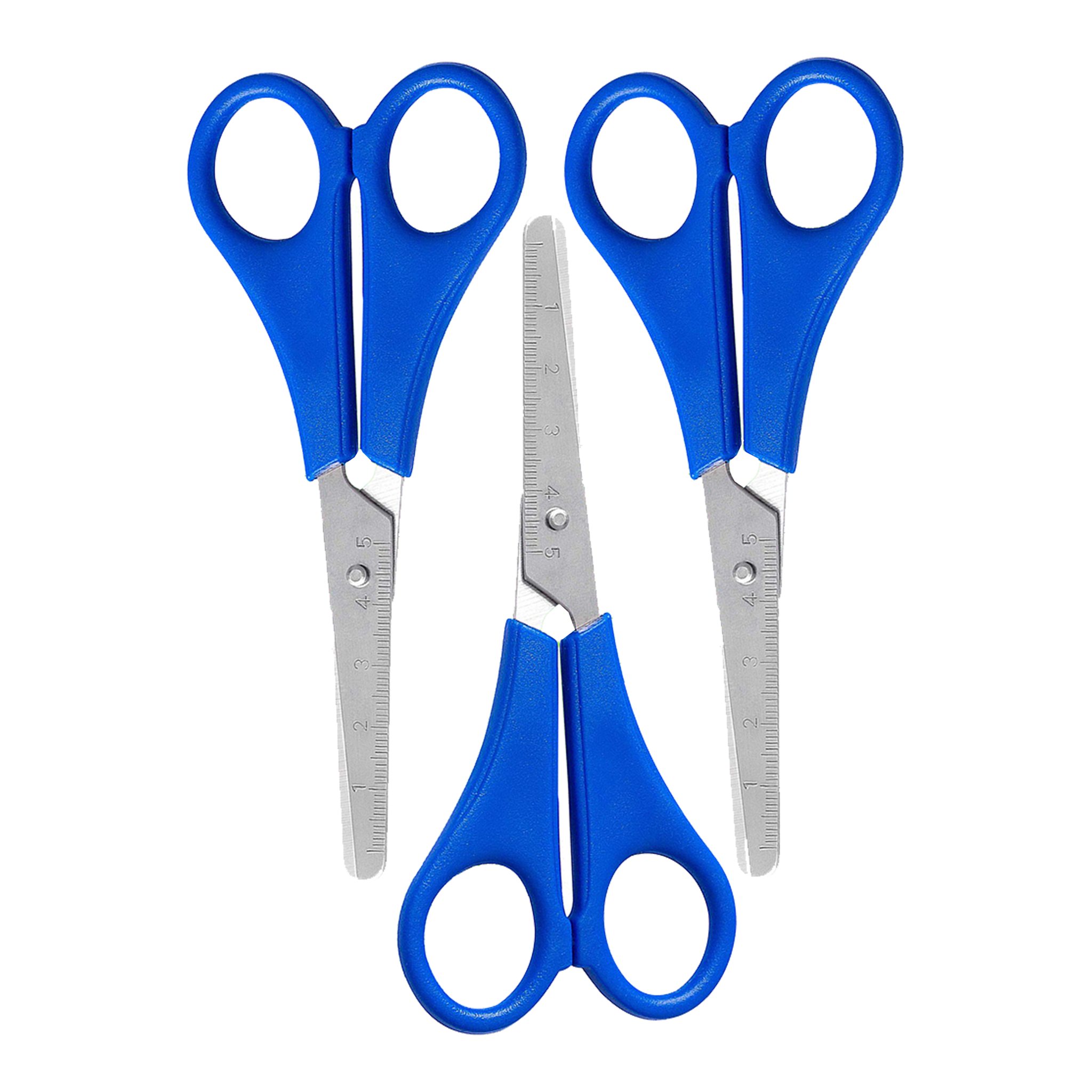 Blue Kids Scissors 5" (3pk, 6pk, 12pk, 24pk)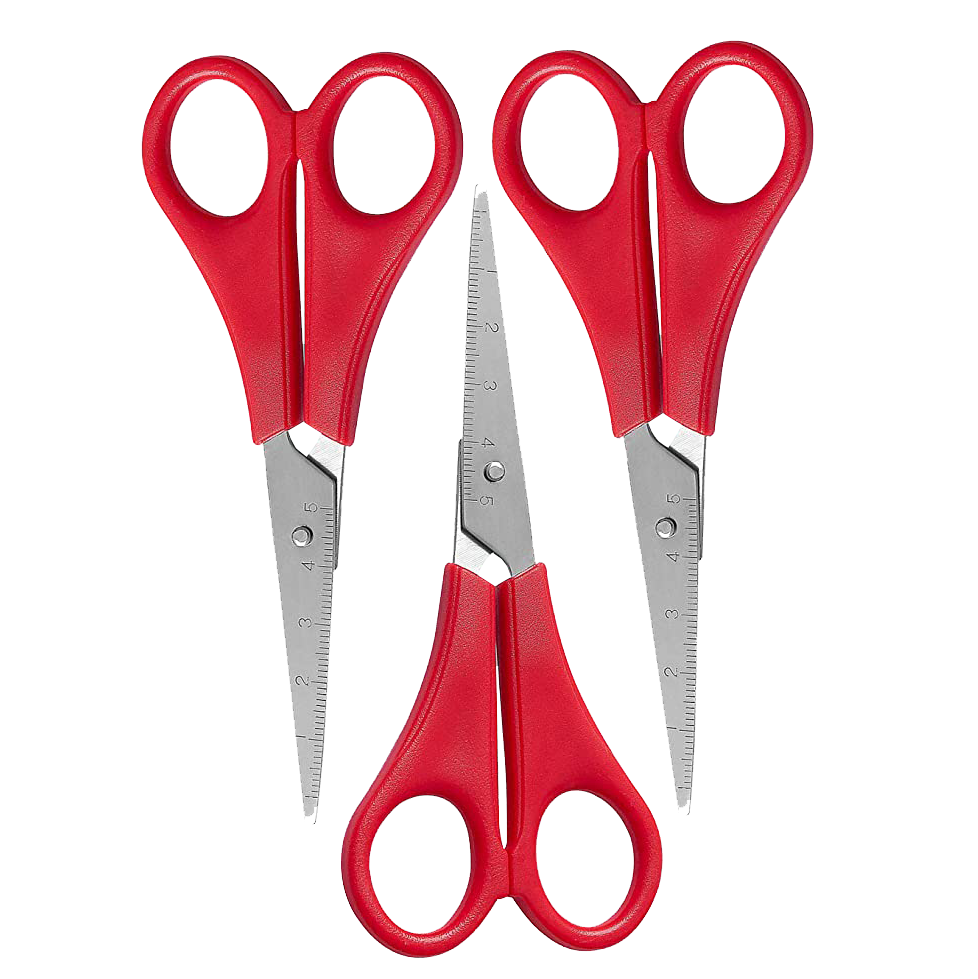 Red Kids Pointed Scissors 5" (3pk, 6pk, 12pk, 24pk)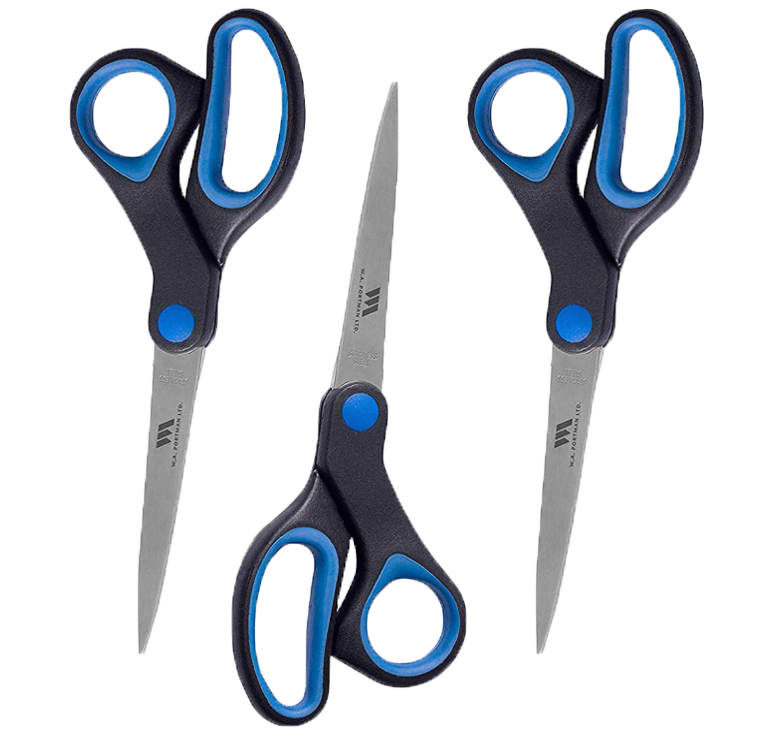 Adult Blue/Black Scissors 8.0" (1pk, 3pk, 9pk, 12pk)