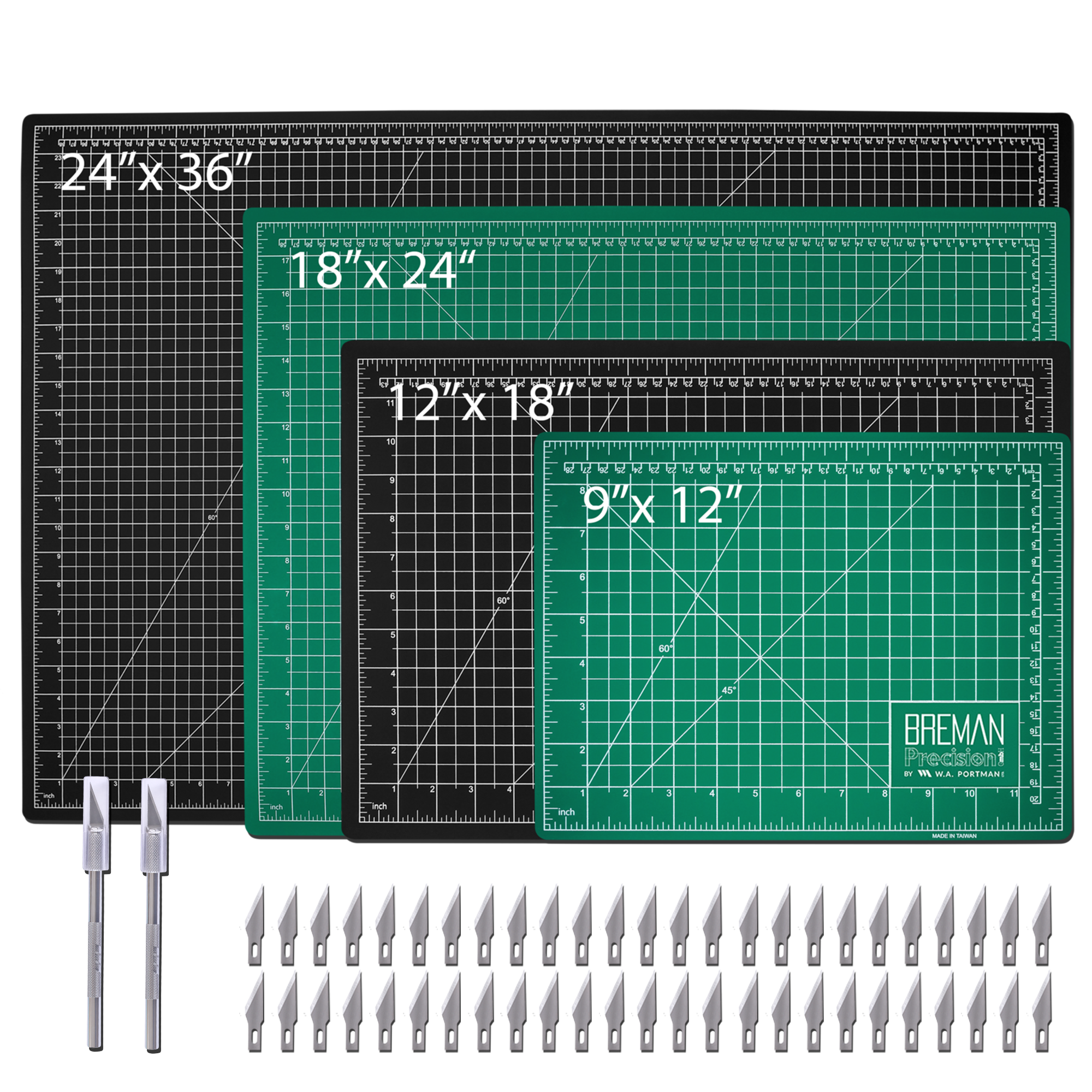 Cutting Mat Set w/2pk Hobby Knives & 50 Blades (9x12, 12x18, 18x24, 24x36)
Best Value Hobby Knife and Cutting Mat Set - Nothing beats this great value hobby knife set! This set includes 2 durable craft knives, 50 sharp replacement blades, and a (9x12, 12x18, 18x24, or 24x36) inch double-sided self-healing cutting mat. This WA Portman crafting knife set is the most practical set you can get. A great gift any amateur or professional crafter will thank you for!
Premium Hobby Knife - The precision hobby knife is made with a non-slip stainless steel handle allowing you to maneuver each cut the way you control a pen when writing, resulting in the best quality cuts.
Durable Self Healing Cutting Mat - Our 2-sided, 5-ply PVC craft cutting mat measures (9.5x12.5, 12.5x18.5, 18.5x24.5, or 24.5x36.5) inches giving you a FULL grid surface, accurate 1" and 1/2" grid with 1/8" ruler marks for precise alignment and 45° and 60° angle guides to meet your cutting needs.
Precision Blades - The high-quality hobby knife blades come with an extremely sharp point for precise fine cutting, great for highly detailed craft creations.
This product has a Prop 65 Warning
Article number SX01x2/B11-5x10/CM912GB
Related Products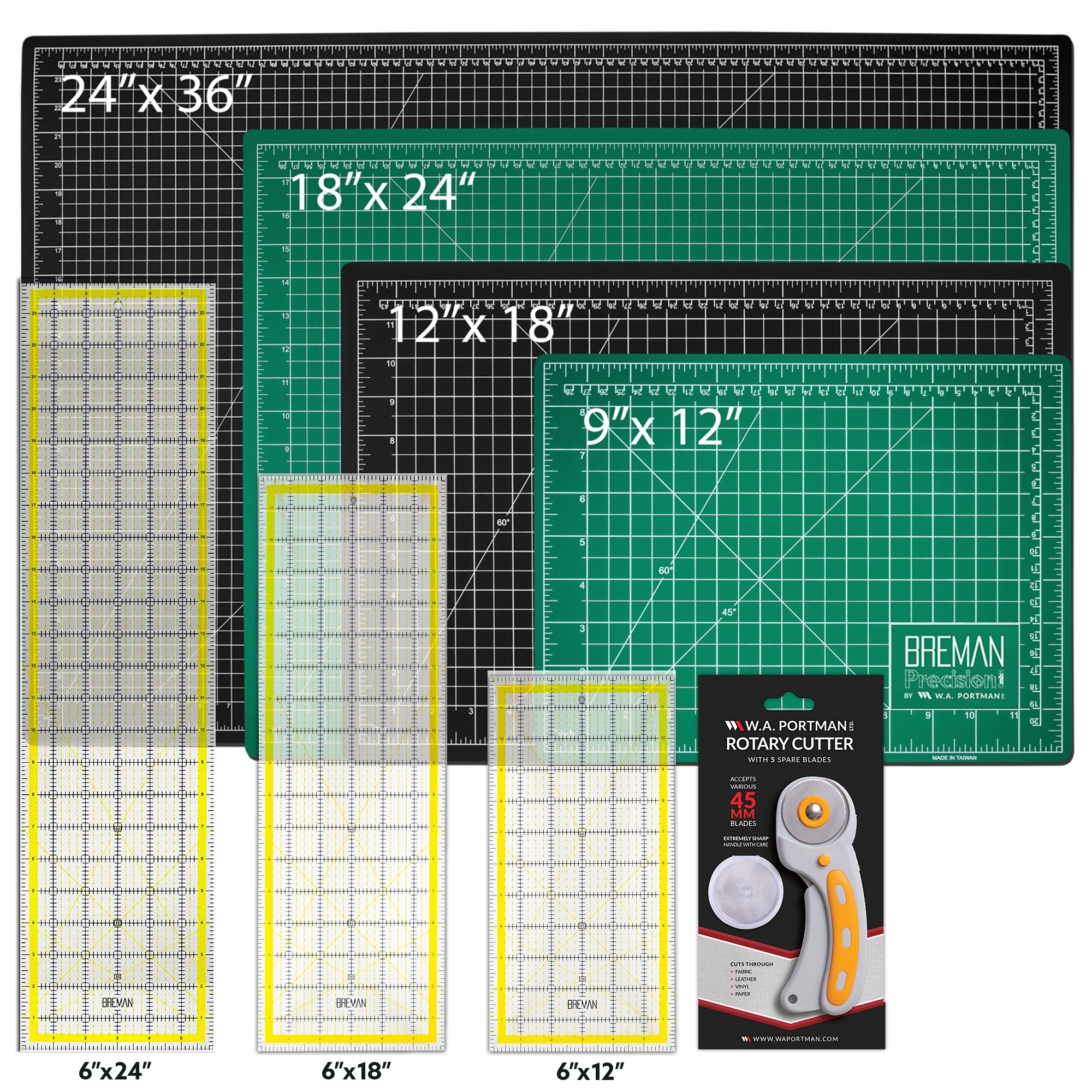 Rotary Cutter Set w/ Quilting Ruler (9x12, 12x18, 18x24, 24x36)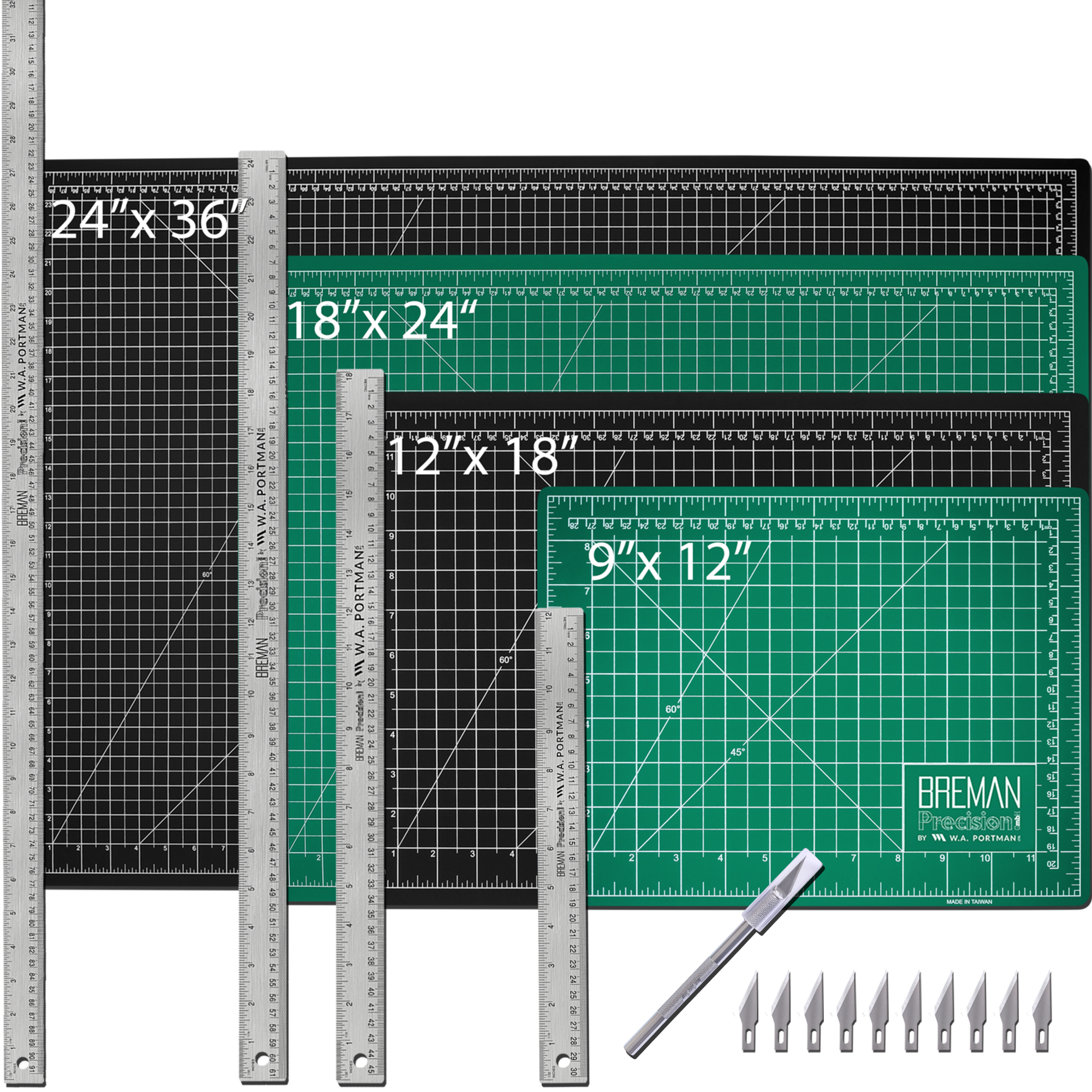 Cutting Mat Craft Knife & Steel Ruler Set (9x12, 12x18, 18x24, 24x36)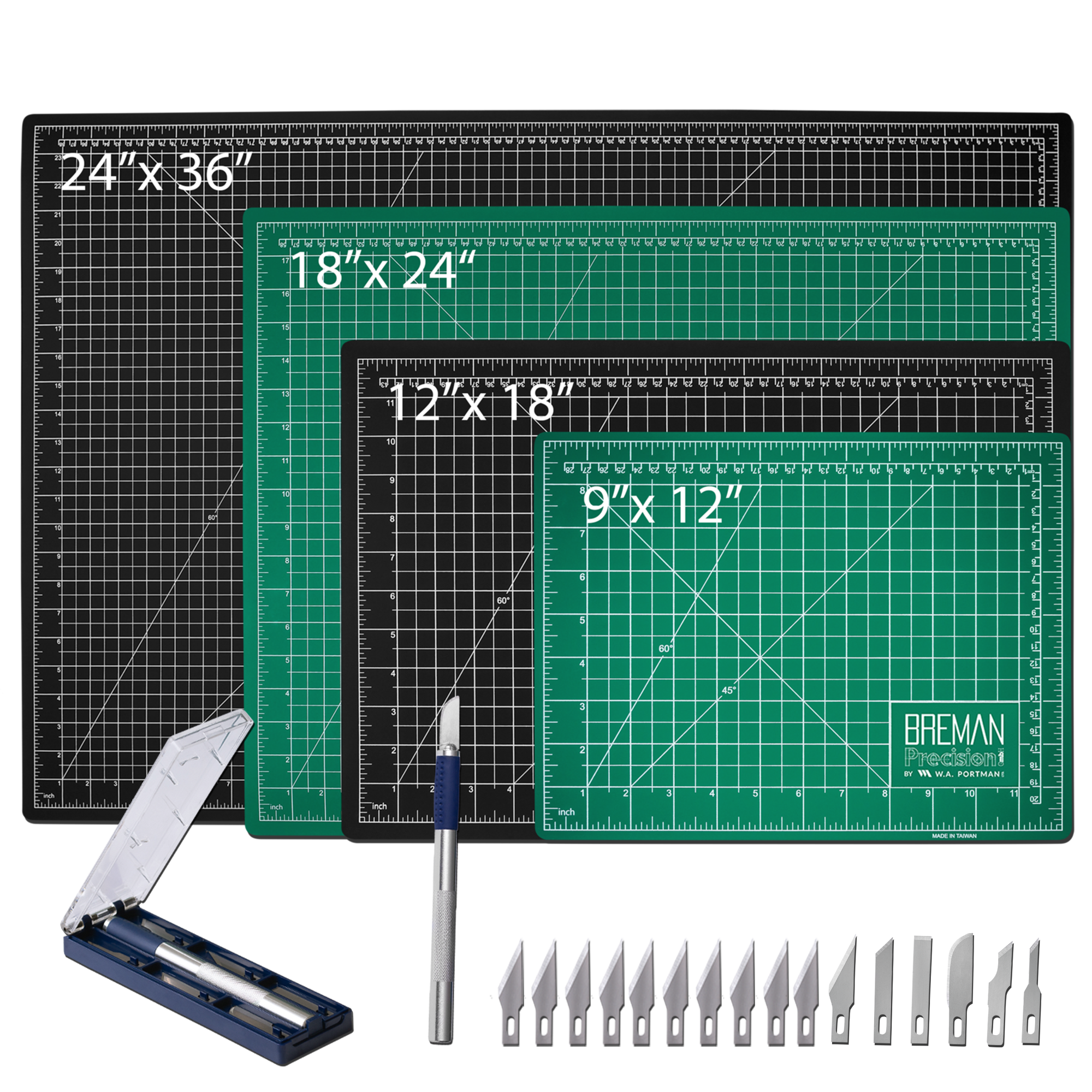 Cutting Mat & Craft Knife Set (9x12, 12x18, 18x24, 24x36)