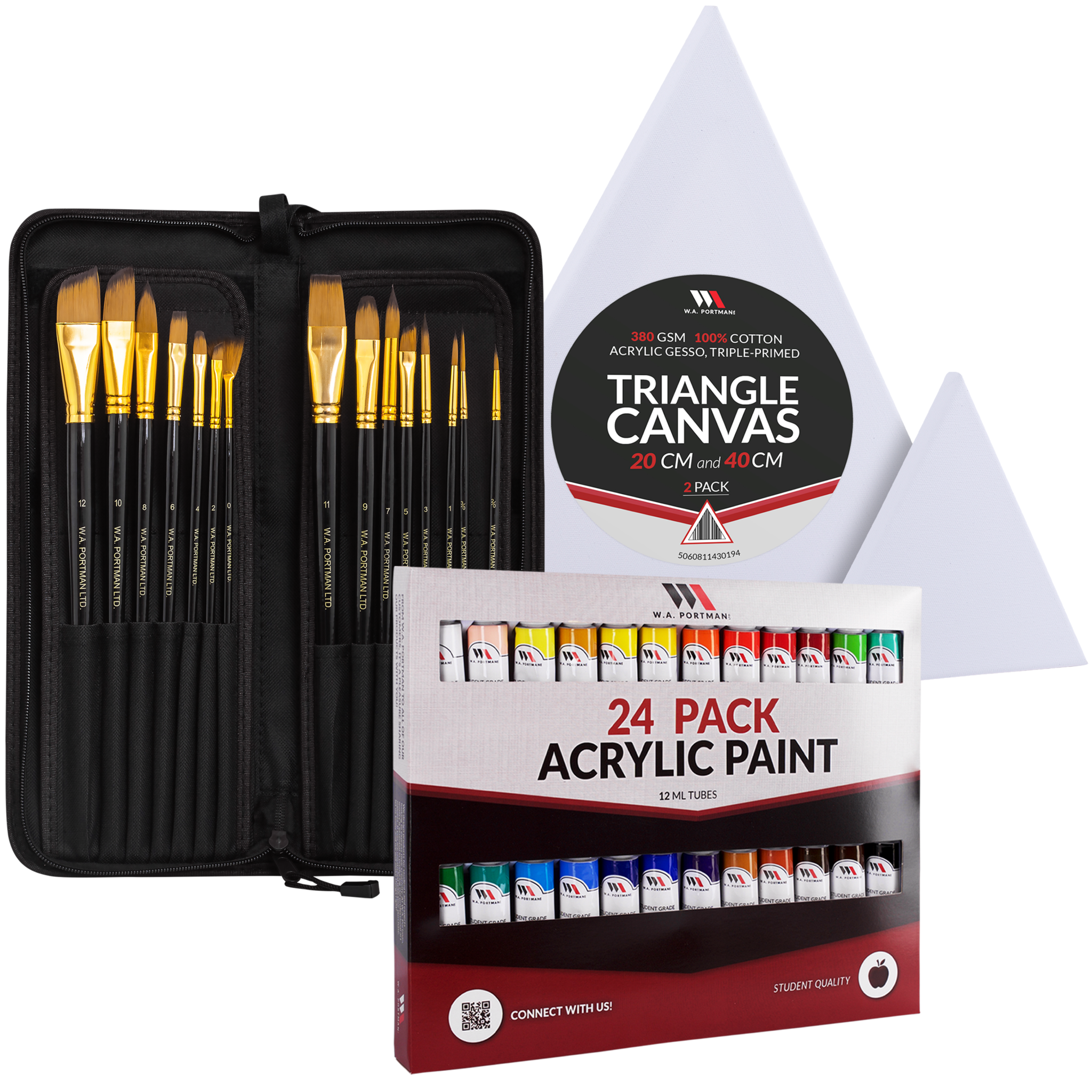 Triangle Canvas Painting Kit
The ultimate painters kit. Featuring a 2pk triangle canvas, 24pk acrylic paint tube set and 15pc artist paint brush set. This set provides you with all the tools necessary to start creating right away!
All-In-One Painting Kit - This complete painting set with 2 shaped canvases, 15 paintbrushes & 24 acrylic paints is sure to delight the artist in your life. Whether a beginner artist, or someone more advanced, this kit has everything to get started!
2 Pack Shaped Canvas Set - Each, primed & pre-stretched canvas is ready to paint straight out of the package! With one large canvas (40cm) & a small canvas (20cm), the possibilities are endless! Create unique artwork with these shaped canvases.
15 Brushes For Painting - Made with synthetic bristles, these brushes are great for acrylic or watercolor painting. Artist paint brush set comes with a pop-up brush holder to protect your brushes and keep them close at hand for easy access.
24 Pack Of Acrylic Paint - 24 smooth paints make up the perfect set for both students & professionals. Vibrant & resistant to fading over time, you can make beautiful, lasting works of art. You'll love how blendable this paint for canvas painting is.
This product has a Prop 65 Warning
Article number BS15-TRI-24AC-FL