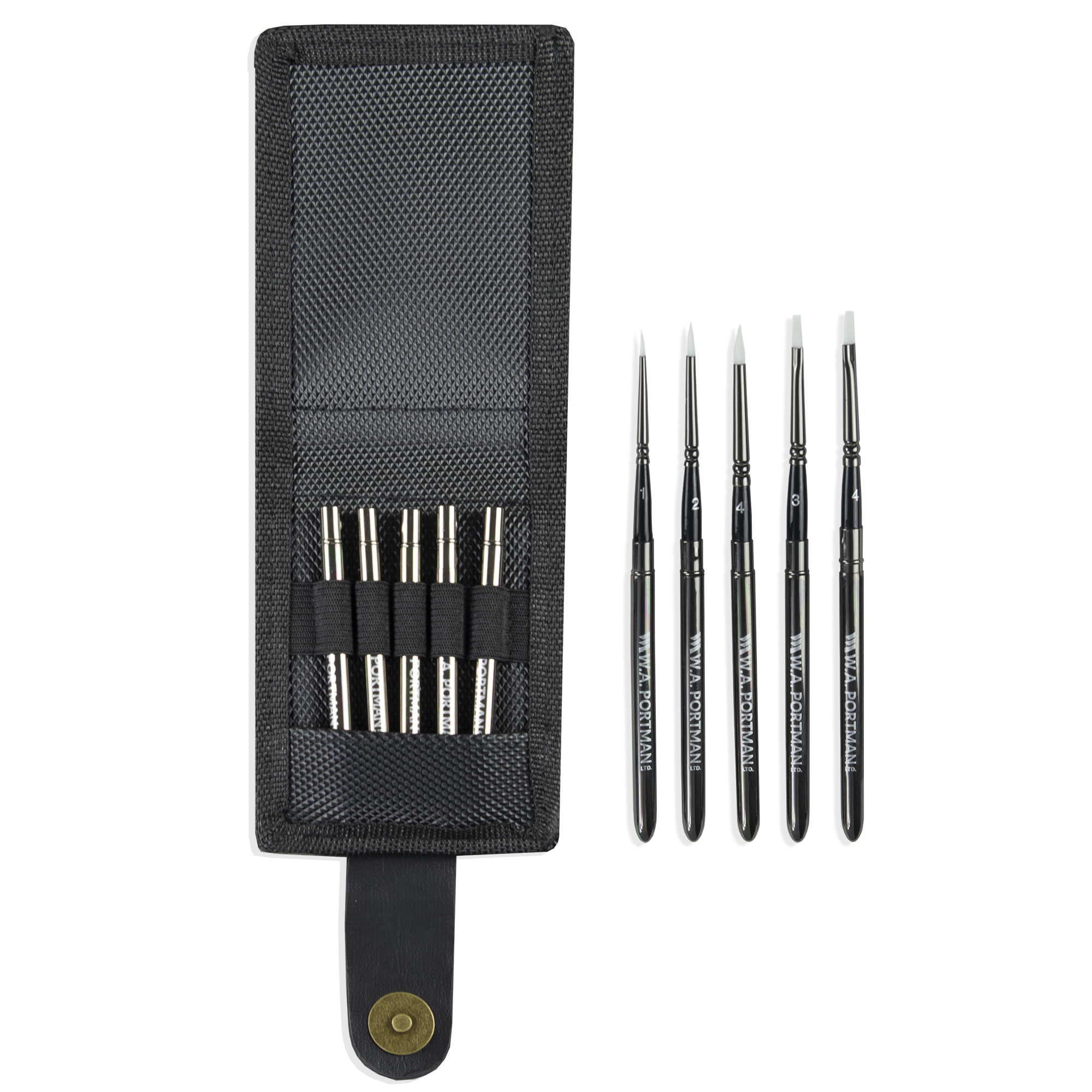 Travel Paint Brushes - Small - Set of 5
Our travel paint brush set helps make your paint strokes and the creative roads you take a little easier! The synthetic bristles hold water and pigment for the smoothest of strokes when combined with your favorite watercolor, gouache and acrylic paints.
These 5 collapsible travel brushes are best with watercolor, acrylic, gouache, and even ink! Perfect for detailed projects such as miniatures, line work or lettering, you'll always have the right brush for the job.
Synthetic white bristles retain water and pigment for smooth strokes every time. Sturdy handles in a sleek gunmetal gray add comfort and class to each brush.
This Paintbrush set comes with five brushes; 3 round in sizes 1, 2, & 4 and 2 flat in sizes 3 & 4. Each brush measures 5.1 inches total and 3.2 inches collapsed, making them the perfect size for on-the-go painting.
The protective case helps keep you organized while on the road and preserves the life of your brushes. A heavy-duty elastic band with 5 slots holds your brushes securely and as a bonus you can fold over the case and connect the snap closure underneath to create a quick and easy A-shaped brush holder to keep your detail brushes handy while working!
Article number TBS5S-FL