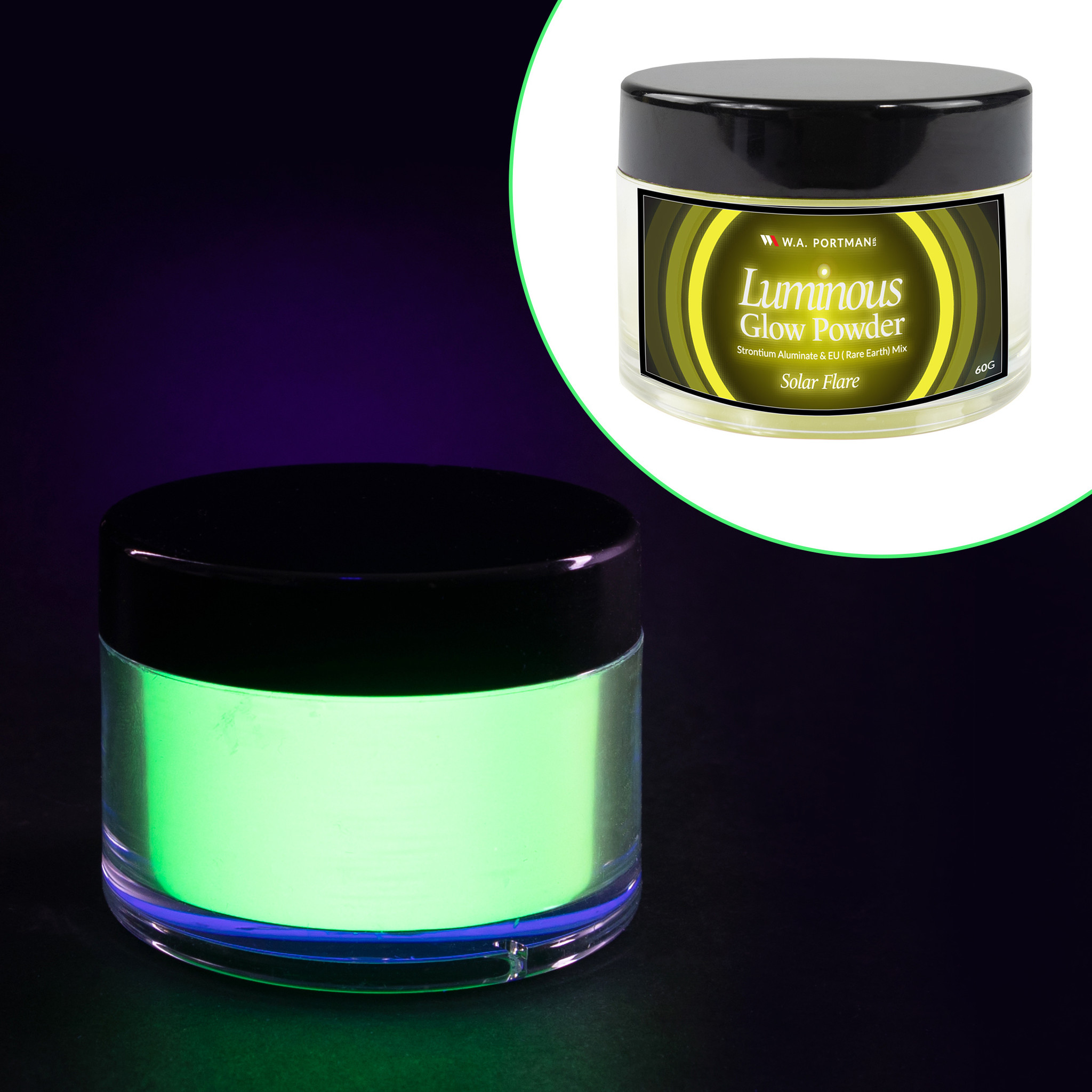 Solar Flare Glow Powder
Make your artwork stand out with the power of glow. Featuring our solar flare (yellow to green) colored pigment powder with a proven safe formula and convenient design. This powder is ready to light up your work! 60 grams/2.12oz in each resealable jar.
Powerful Glow - Made from a safe mix of Strontium Aluminate & EU (Rare Earth) that outlasts many other glow powders. This yellow pigment glows green under UV or after charging with natural light & comes in an easy-to-store jar instead of a flimsy bag.
Safe & Fun - WA Portman's glow in the dark powder is perfect for a range of projects such as slime, nail art, resin projects and more! This luminescent powder is safe as well as weather-resistant, adding an extra layer of durability.
Best in Bulk - With 60g of glow in the dark powder you'll have the ability to create more artwork! Our glow powder's afterglow can last for over 12 hours & with more powder available you can increase the glow concentration.
Mix & Make Unique Colors - Combine our other available colors to create your own hues! With 60g of loose pigment, the number of possibilities is endless. Mix colors to achieve a unique glow or combine them all & see what glowing color results!
To view the Product Safety Information CLICK HERE
Article number GLOWSF-FL