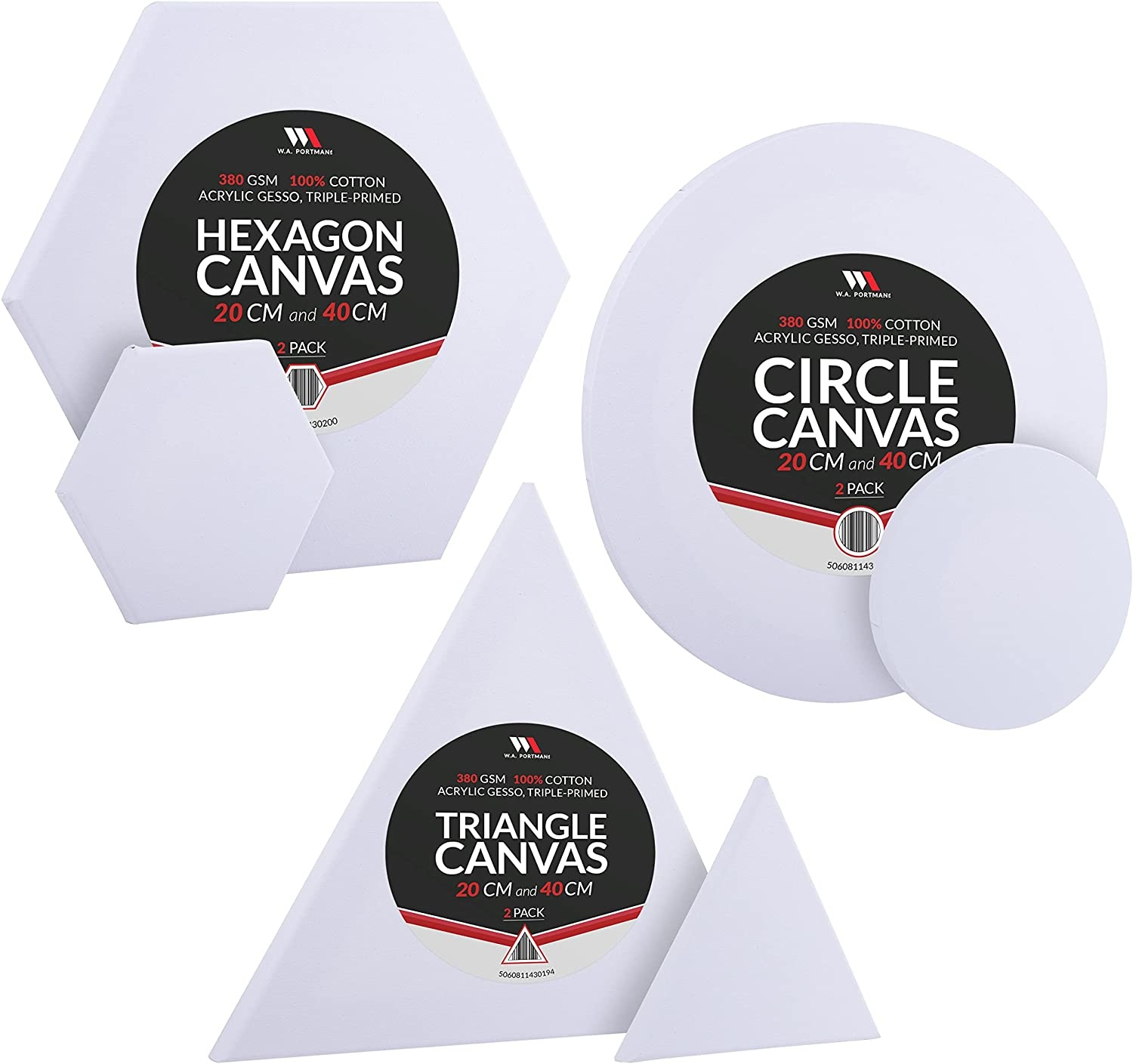 Shaped Canvas Combo Pack
The ultimate shaped canvas pack. Includes our 2pk hexagon, 2pk triangle and 2pk circle canvases. These come pre-primed and pre-stretched for your convenience. Get straight to painting and creating with this amazing value pack!
A New Spin On Traditional Canvases - Our shaped canvases move away from the traditional canvas to inspire you with new ideas. Create striking works of art in unique shapes, or let the shape dictate your painting and play within the space.
Stretched Canvas 6 Piece Combo Pack - 6 canvases in two different sizes! 3 large blank canvases at 40cm (15.75 in) & 3 small canvases at 20cm (7.88 in) give you space to experiment and create. When you're done these canvases are ready to hang for display!
Pre-Primed For Your Convenience - We've already prepped your stretched canvases for painting! With three layers of gesso, you're ready to paint straight out of the package! Each blank canvas for painting has a crisp, white surface to work on.
100% Cotton Pre-Stretched Canvas - Canvas is made of 100% cotton for a strong surface to work on. Perfect for acrylic pouring, acrylic or oil painting, and other painting supplies, these canvases can take whatever you throw at them.
Article number SC_Trio-FL