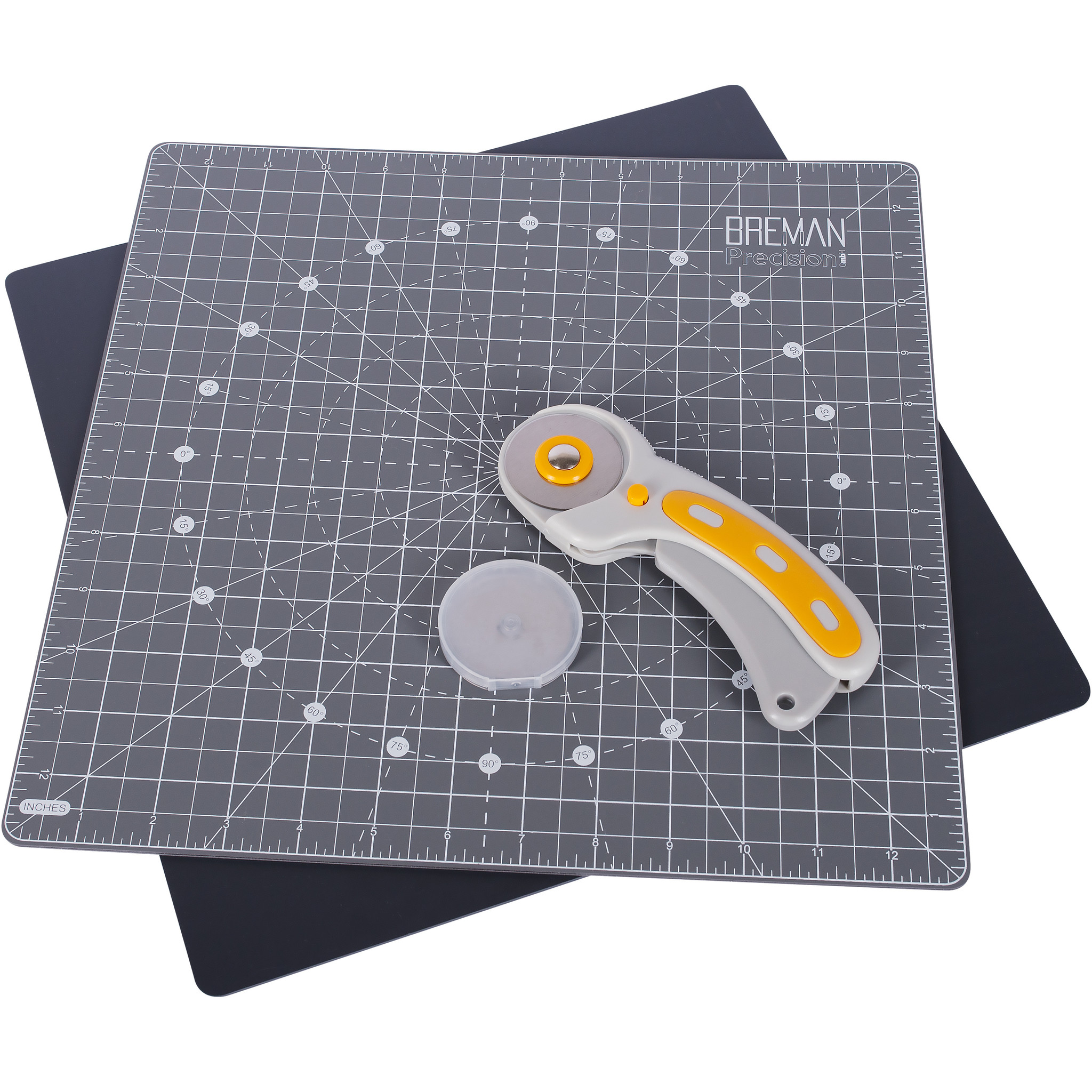 13x13 Rotating Cutting Mat Set
An advanced mat for advanced crafters. This versatile mat will allow you to create with ease. With a versatile design, self-healing technology, included rotary cutter, and extra blades; you will be all set for your next project!
Self-Healing Cutting Mat Surface – This rotating cutting mat for quilting and crafts is designed to be self-healing. This 13x13 inch square rotary cutter mat set will last countless projects by staying durable, flat, and smooth!
Versatile Non-Slip Rotating Mat - A non-slip rotating rotary mat makes it easier to cut unique shapes. The artist will have a full 360 degrees to work with, which makes it perfect for quilters and sewers who need a bit of freedom for their work without having to sacrifice the space.
Save Time, Energy & Space - With a rotating cutting mat, you won't need to move around the table and change places trying to get the right angles; this gives users the ability to work faster in more compact areas. Combined with an ultra-sharp rotary cutter, the artist will be able to effortlessly cut fabric.
Premium 45mm Rotary Cutter - This self-healing rotating cutting mat set comes with a stress-free rotary cutter and rotary blades designed for both left and right-handed users. These rotary cutters are crafted with high-grade stainless-steel blades that will make cutting through fabric fast and easy.
This product has a Prop 65 Warning
Article number CM1313RTG/SX766C/B766-5C-2-FL
Related Products
15pk Rotary Cutter Blades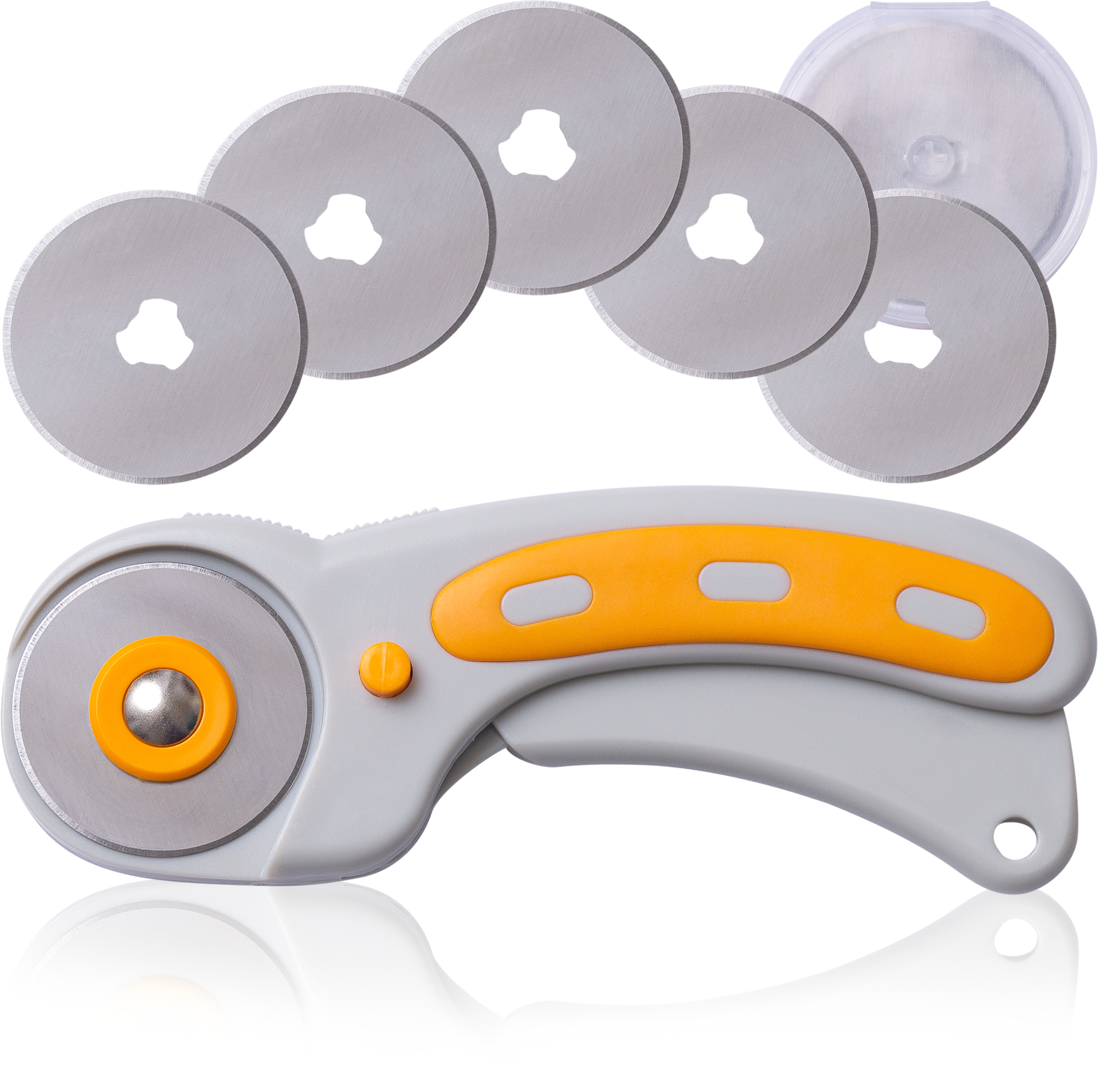 Rotary Cutter w/5 Extra Blades