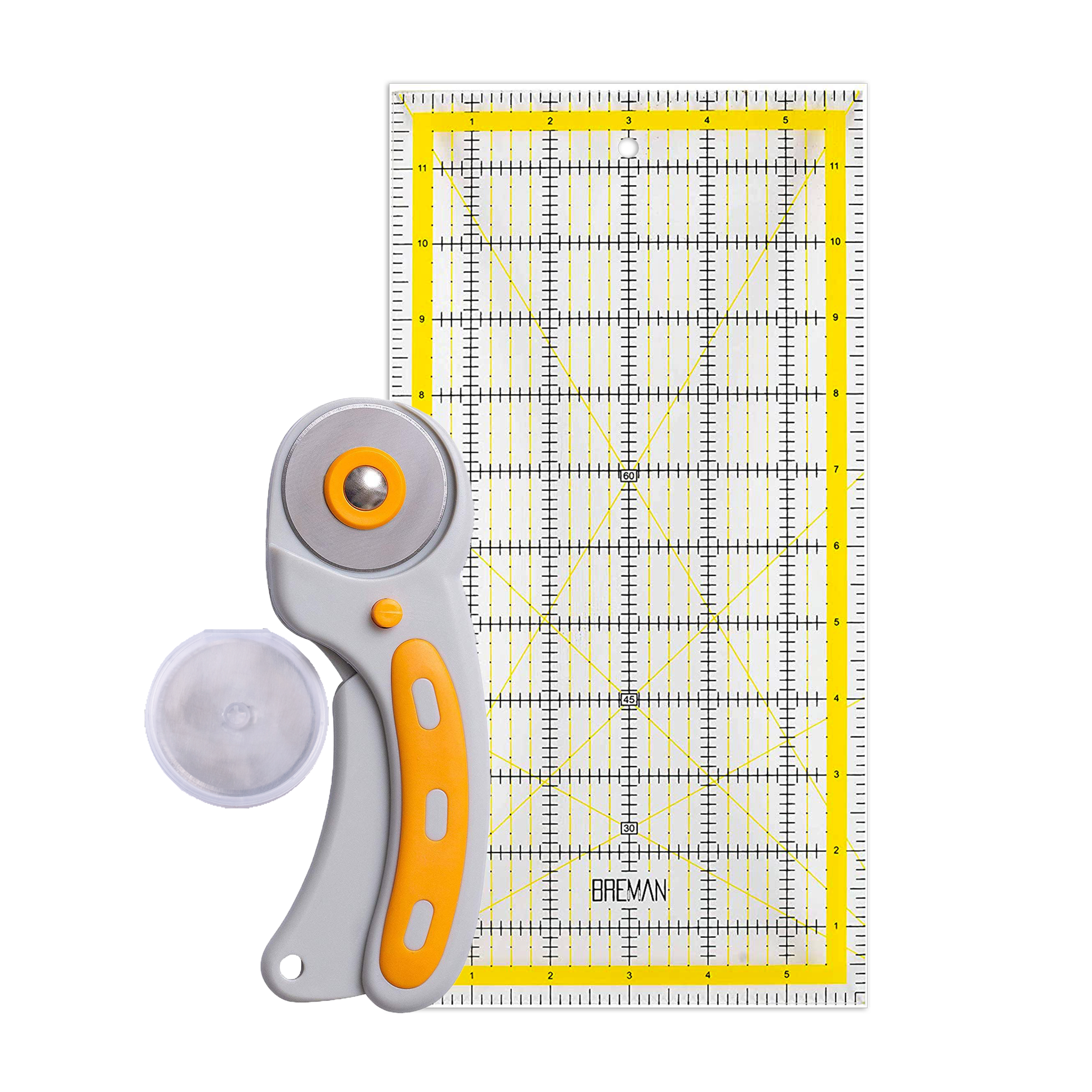 6x12 Quilting Ruler & Rotary Cutter Set
Whether you are crafting, quilting or sewing; this set is ready for it all. Including one rotary cutter, 6x12 acrylic ruler, and 5 extra steel blades. This set is a must have for any creator looking for essential tools!
Great Value For Your Quilting Kit - This set includes a 45mm rotary cutter, 5 extra SKS-7 rotary blades and a 6x12 inch acrylic quilting ruler. Whether you're crafting, quilting or sewing, this rotary cutter set is the perfect addition to your sewing supplies.
Safe Fabric Cutter - Cut away knowing that our fabric rotary cutter has a dual-action safety lock and ergonomic clench handle ensures safe and effective cuts to your creations, making it a great addition to your craft cutting tools.
Accurate Quilting Ruler - Our 6x12 inch acrylic sewing ruler has precise grid line measurements and 30°, 40° and 60° angle lines for exact alignment. Its black and yellow grid lines also make it easier to work with light and dark quilting fabric.
Right & Left-Handed Crafters - Comfortably use this rotary cutter set whether you are right or left-handed by placing the rotary blade on either side of the guard. An added ½ inch seam on the quilting ruler allows flexibility on both sides.
Article number SX766C/B766-5C/108560-612-FL