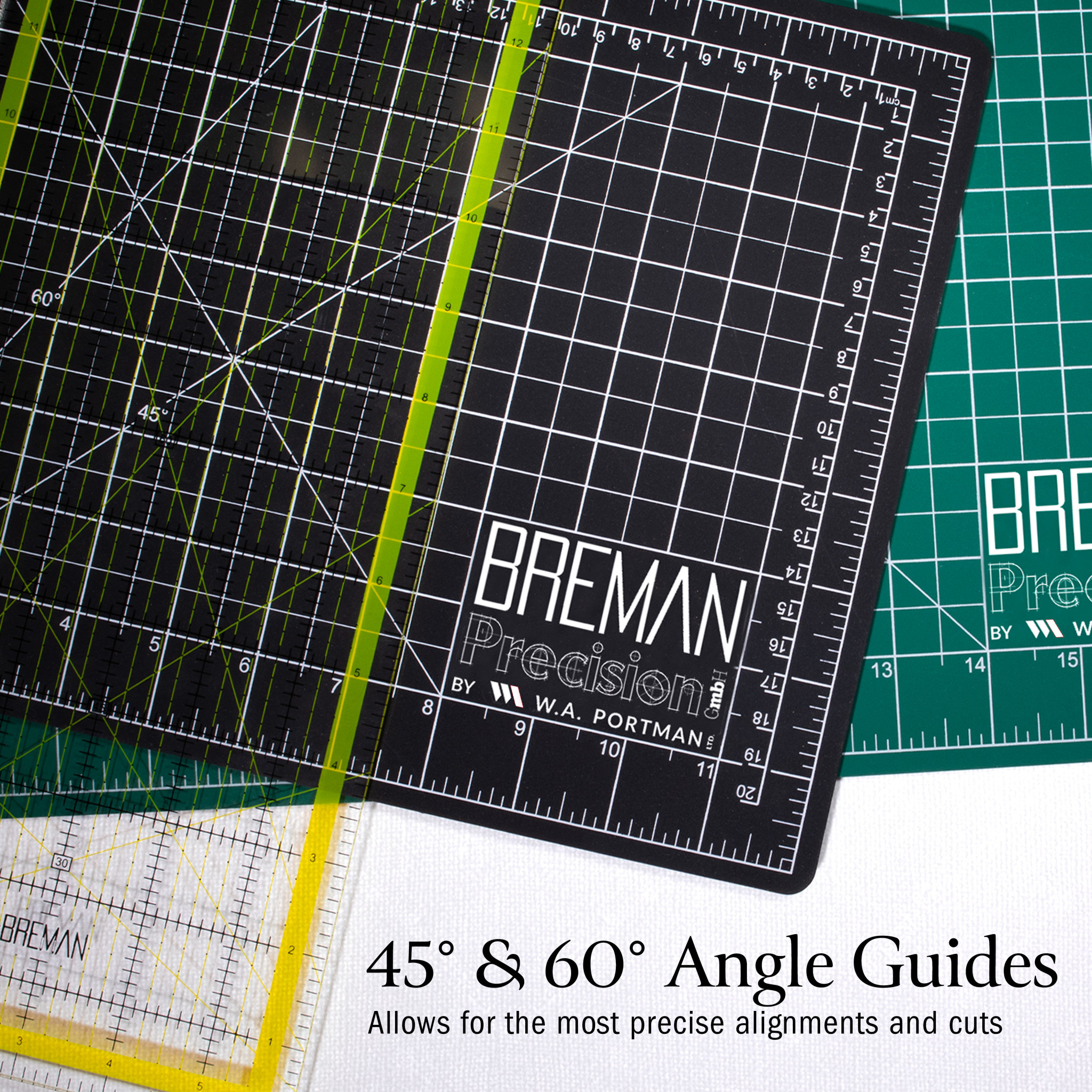 12x18 Rotary Cutter Mat Set w/Extra Blades
An essential set for any quilter. Measure, cut and create with confidence knowing you have the right tools. Includes self-healing mat, one rotary fabric cutter and 5 extra blades. Be prepared for your next project with this set!
Great Value Cutting Set For Sewing And Quilting - This quilting and sewing cutting duo has a sharp rotary fabric cutter with 5 extra blades and a self-healing cutting mat for all the cuts you need to make. The essential combo for the avid sewer, quilter, or crafter!
Durable Self-Healing Cutting Mat - Our 2-sided, protective, fabric cutting mat gives you a full grid surface, with accurate 1" and 1/2" grid with 1/8" ruler marks for precise alignment and 45° and 60° angle guides to meet your cutting needs.
Safety Rotary Cutter - Cut away and have your peace of mind at the same time knowing that our cutter has a dual-action safety lock and ergonomic clench handle to ensure safe and effective cuts to finish your creations. The 5 spare cutter blades make it an even better value set.
For Right & Left-Handed Users - With our rotary cutters, you can place the cutter blade on either left or right side of the guard, a feature that makes both right and left-handed users love it.
This product has a Prop 65 Warning
Article number CM1218/SX766C/B766-5C-FL