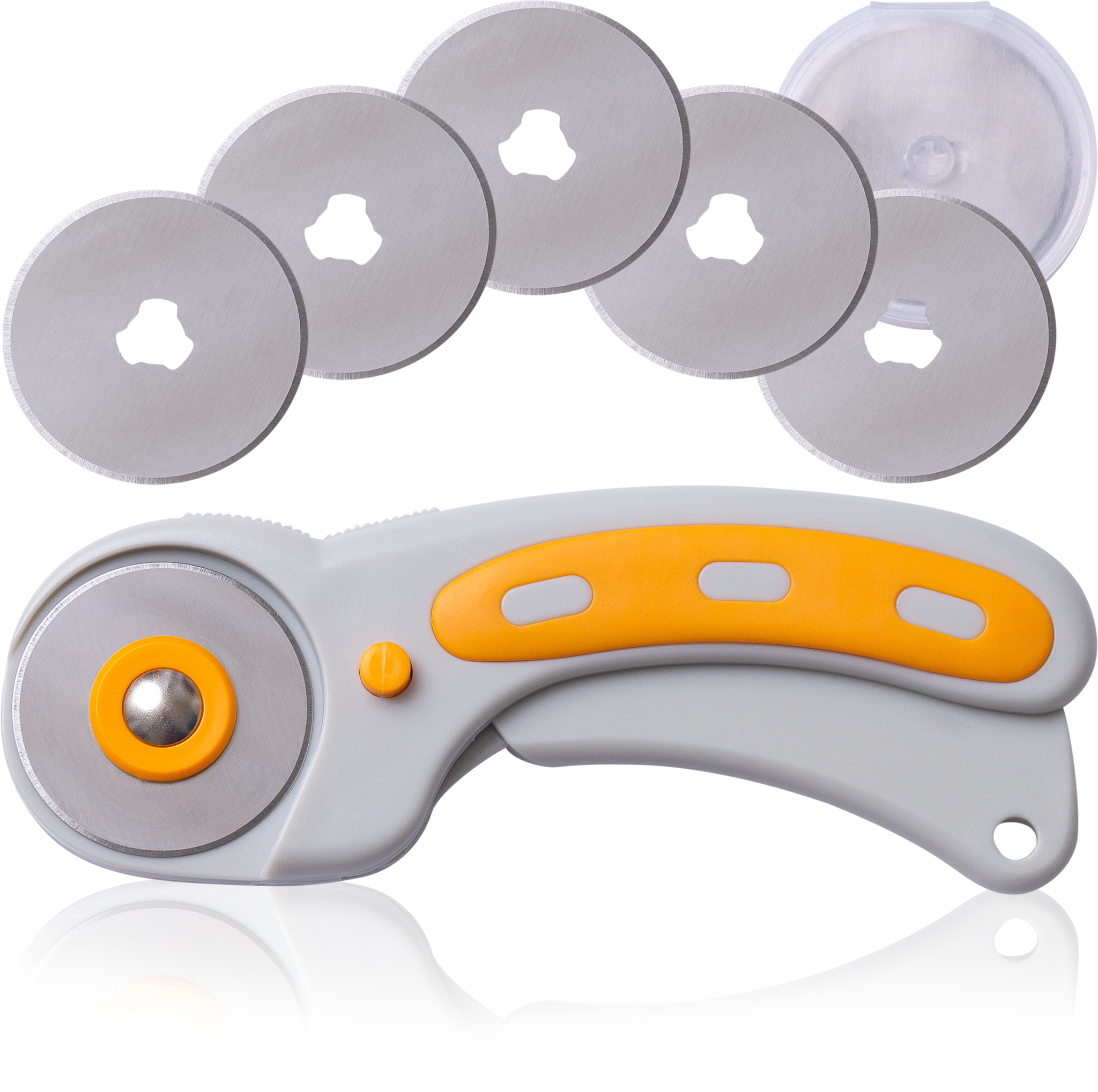 Rotary Cutter w/5 Extra Blades
Whether you are crafting, quilting or sewing; this cutter is ready for it all. Emphasizing safety and comfort all while providing 5 extra steel blades. This rotary cutter is a must have for any creative!
Great Value Rotary Cutter Set - Includes a 45mm ergonomic rotary cutter and 5 replacement blades. Great for any project, this rotary cutter set is the perfect addition to your craft and sewing supplies.
Sharpness & Durability You Can Trust - With the rotary cutters sharp, high-grade SKS-7 steel blades, cutting through layers of materials is always a breeze! Longer lasting cutter and blades equals more savings in your pocket!
Convenient & Easy To Use - Designed for both right and left-handed crafters in mind, rotary blade can be placed on either side of the guard of our cutter. This rotary cutter set is just the right weight and its comfortable handle reduces strain during longer cutting hours making quilting and sewing more enjoyable!
Safety Rotary Cutter - This rotary cutter set is designed with a dual-action safety lock and ergonomic clench handle to ensure safe and effective cuts to finish your creations.
Article number SX766C/B766-5C-1-1-FL
Related Products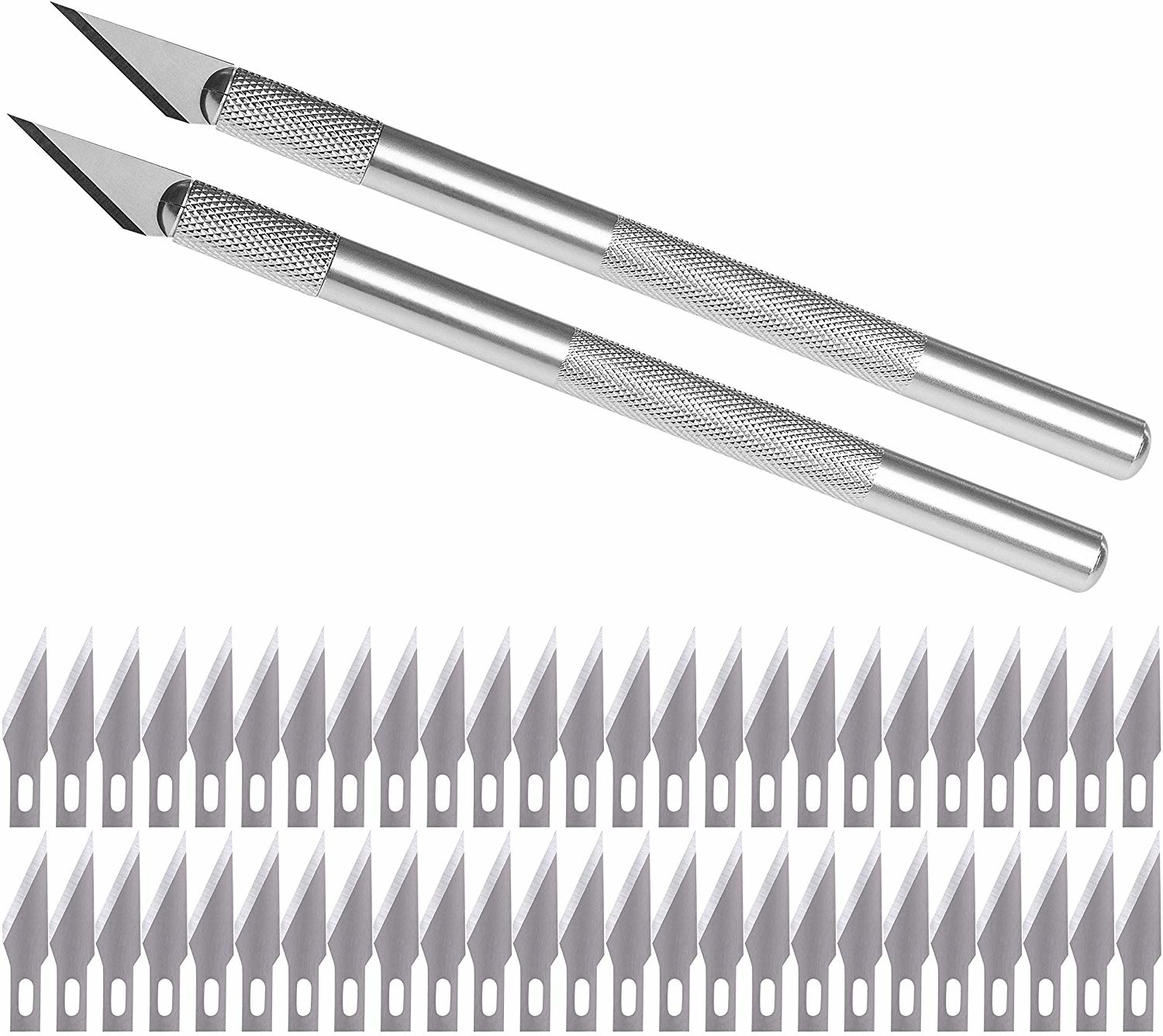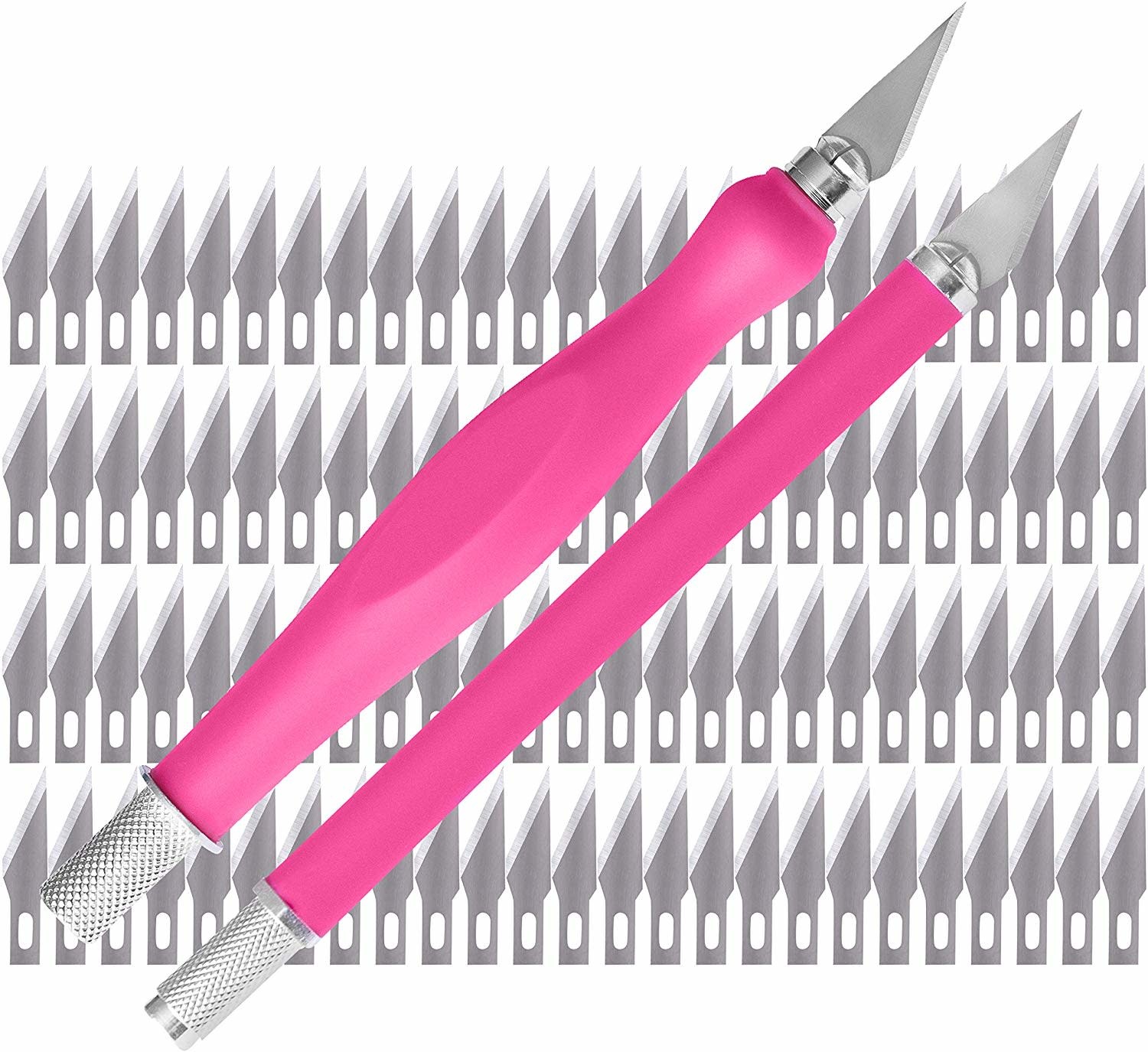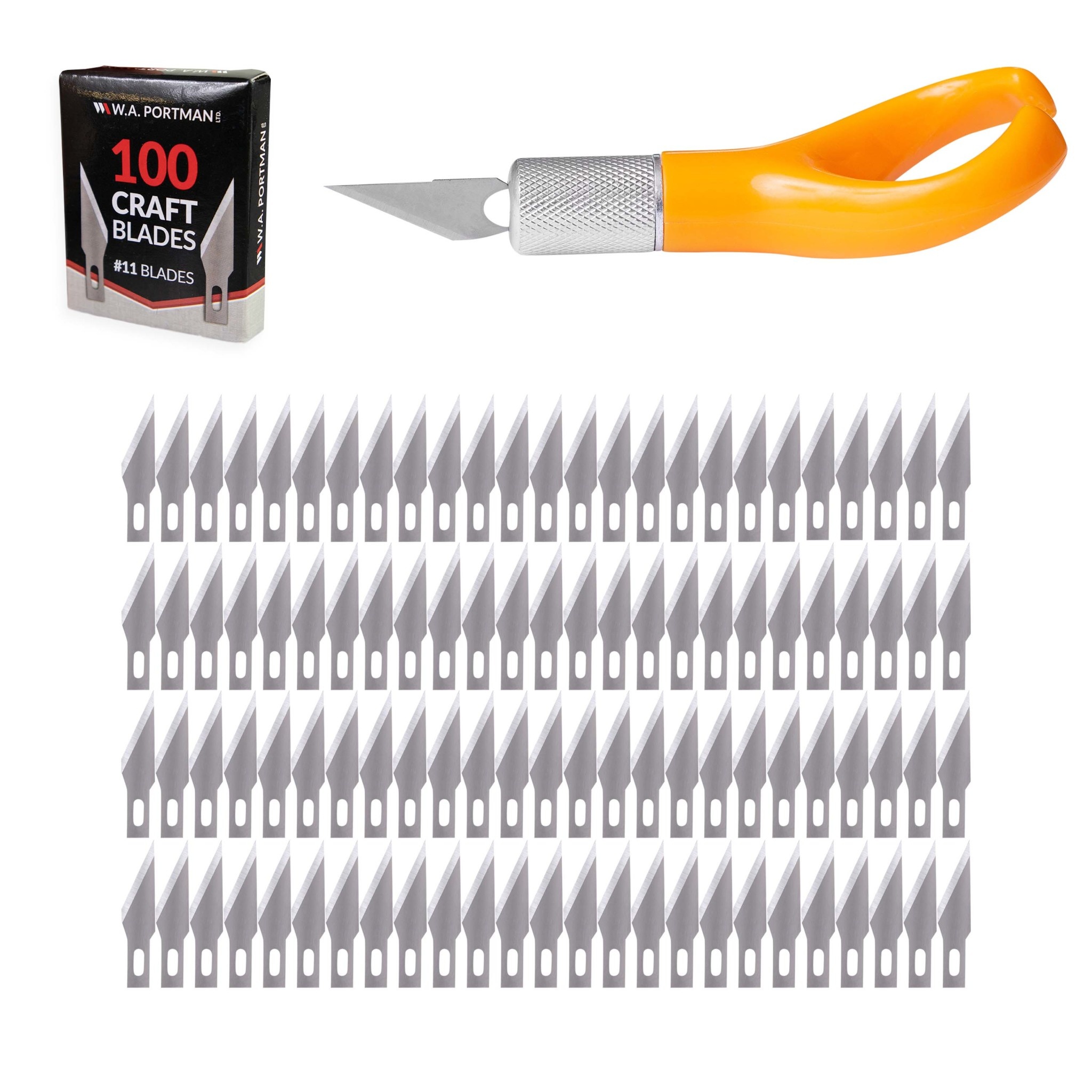 Fingertip Craft Knife Set