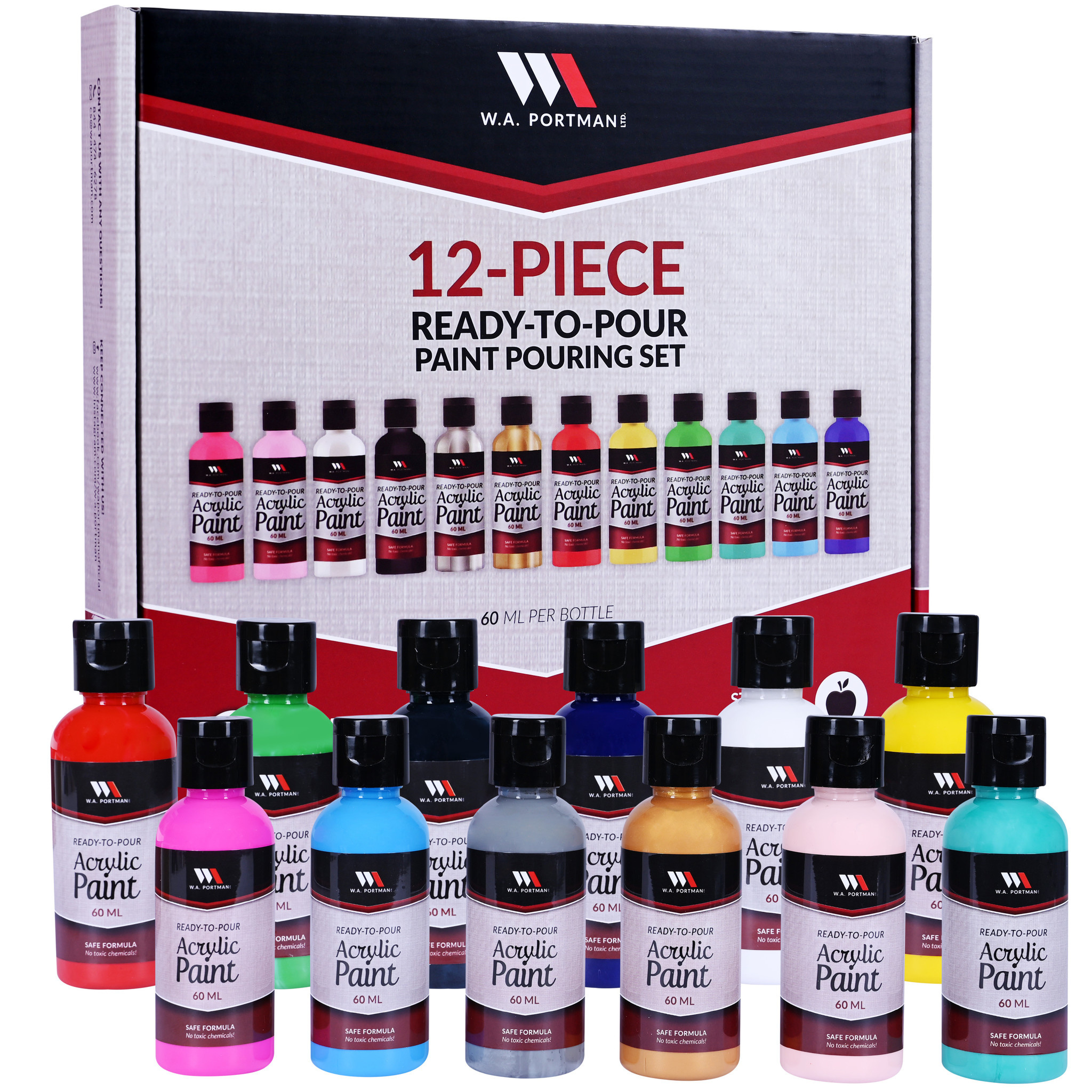 12pc Ready to Pour Paint Set
This set includes twelve of our 60ml acrylic paint bottles. These are pre-mixed and feature easy-pour tops for your convenience. Worry less and create more with this awesome set!
12 Pack Of Liquid Acrylic Paint - This acrylic pouring paint kit comes with 12 extra paints for you to experiment with varied colors. Kit includes red, yellow, green, blue-green, sky blue, dark blue, rose red, pink, white, black, silver & gold paint.
Pre-Mixed & Ready To Pour Acrylic Paint - This high flow acrylic paint is pre-mixed to be the perfect fluidity for pouring acrylic paint onto various surfaces. A great addition to your pour painting supplies, with no need for an extra pouring medium!
Easy-Pour Tops - Acrylic pour paint comes with flip-top caps for easy pouring. No messy screw tops or slippery tubes. Easy to pour spouts make these great paint pouring supplies for adults & kids alike! Best used on a canvas or canvas board.
A Great Addition To Our Other Acrylic Pouring Paint Supplies - Use alone or with our other pouring paint kits! We have sets that include more supplies for your pour art. Enjoy the full range of acrylic paint pouring supplies WA Portman has to offer!
To view the Product Safety Information CLICK HERE
Article number APT001x2-FL