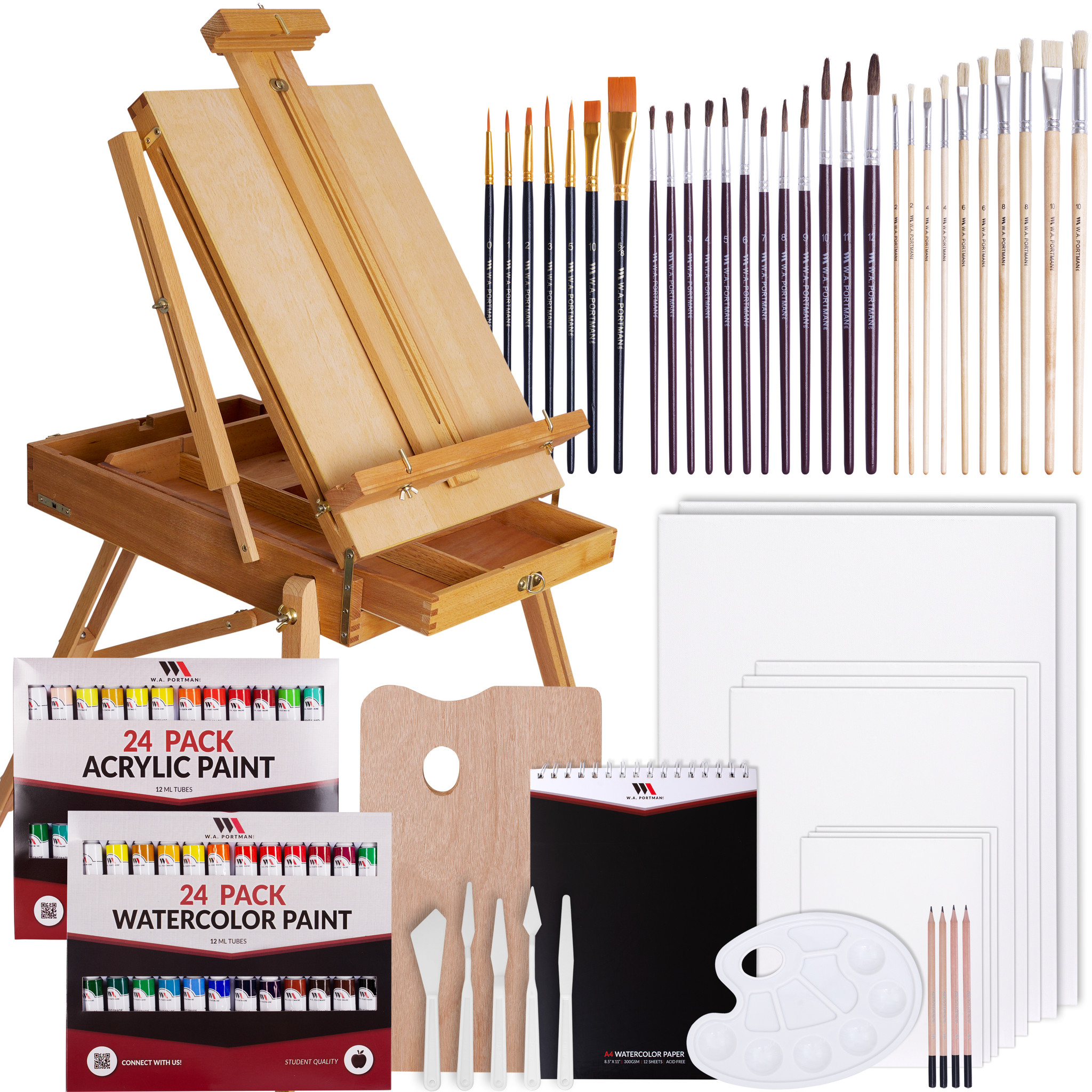 99pc Professional Natural Easel Kit
Combining style, function and value in one ready-to-use kit. Includes paint, brushes, canvas, and much more. This 99 piece natural kit has all the essentials for any painter. Save time, money and start creating right away!
99 Piece Professional Painting Kit - A beautiful wooden easel with a drawer full of painting supplies! This versatile kit comes with 24 tubes each of watercolor and acrylic paint, plus 29 paint brushes, 2 canvases and 6 canvas boards & so much more!
Wide Variety Of Paint Brushes - With 7 nylon brushes, 10 bristle brushes, and 12 mixed media brushes, you'll have a brush for every need. Nylon is best with watercolor, and boar bristles are best with acrylic.  Also includes 5 palette knives.
3 Types Of Surfaces - Paint kit includes 2 stretched canvases, 3 11x14" canvas panels, 3 8x10" canvas panels, and 1 8.5x11" watercolor paper pad with 12 sheets. Beginners and professionals will love the variety of surfaces and art paper to work on.
Even More Supplies - 2 HB and 2 2B pencils are included in this art kit as well! Get the most out of your paints with the included paint tube key. Slide over the end of your paint tube and twist down, squeezing every last bit of paint out!
This product has a Prop 65 Warning
Article number SFE0011ST-FL
Related Products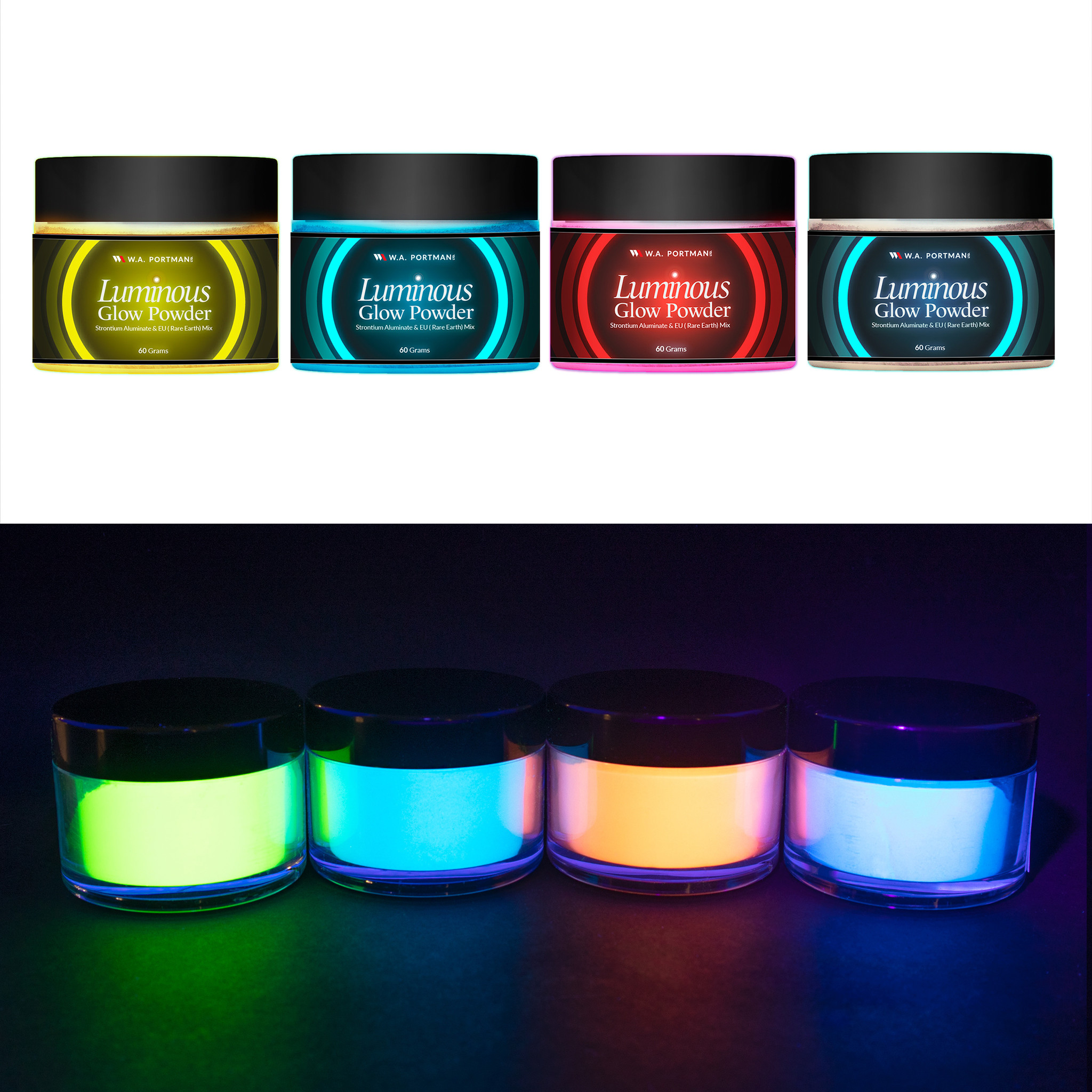 4pk Luminous Glow Powder Kit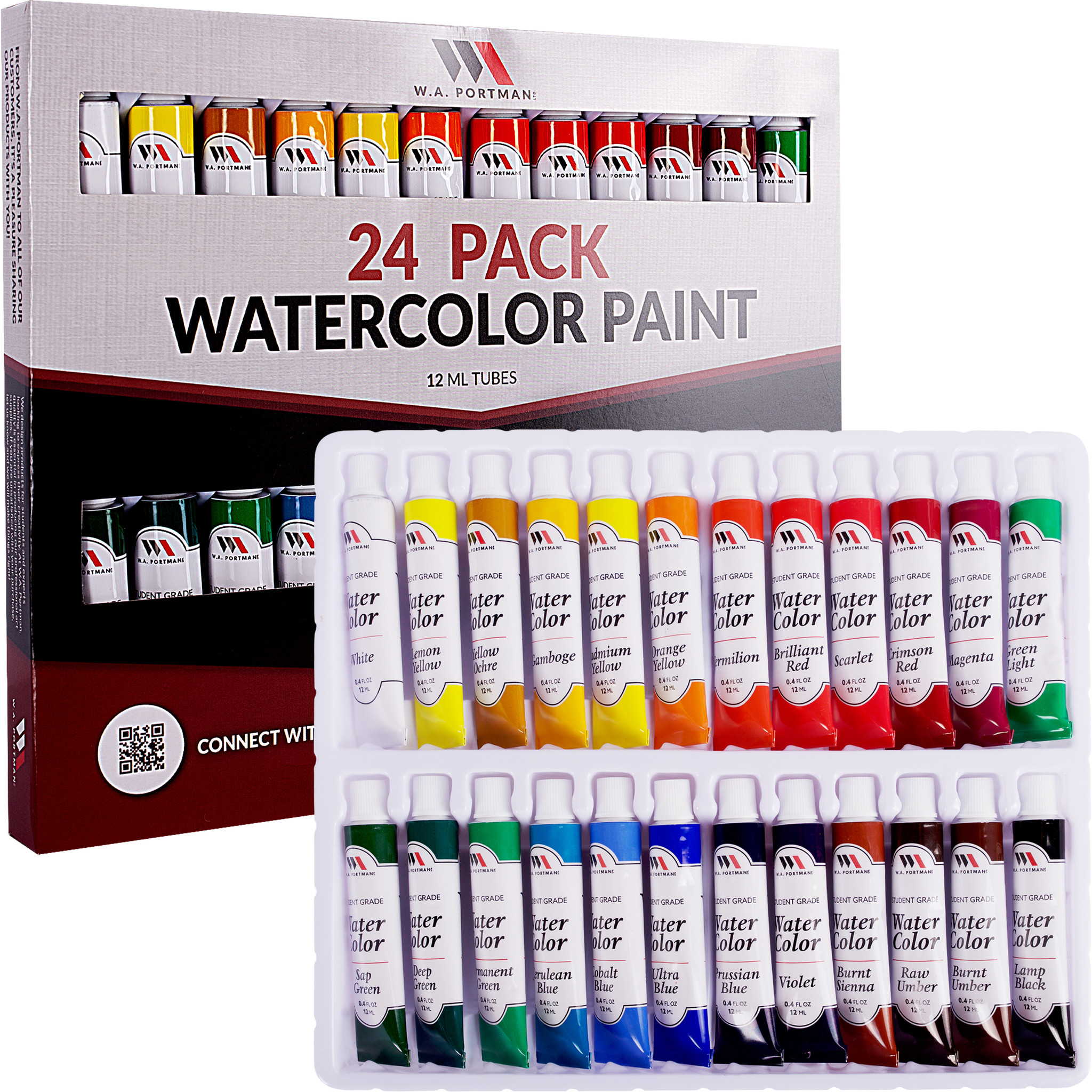 24pk Watercolor Paint Tube Set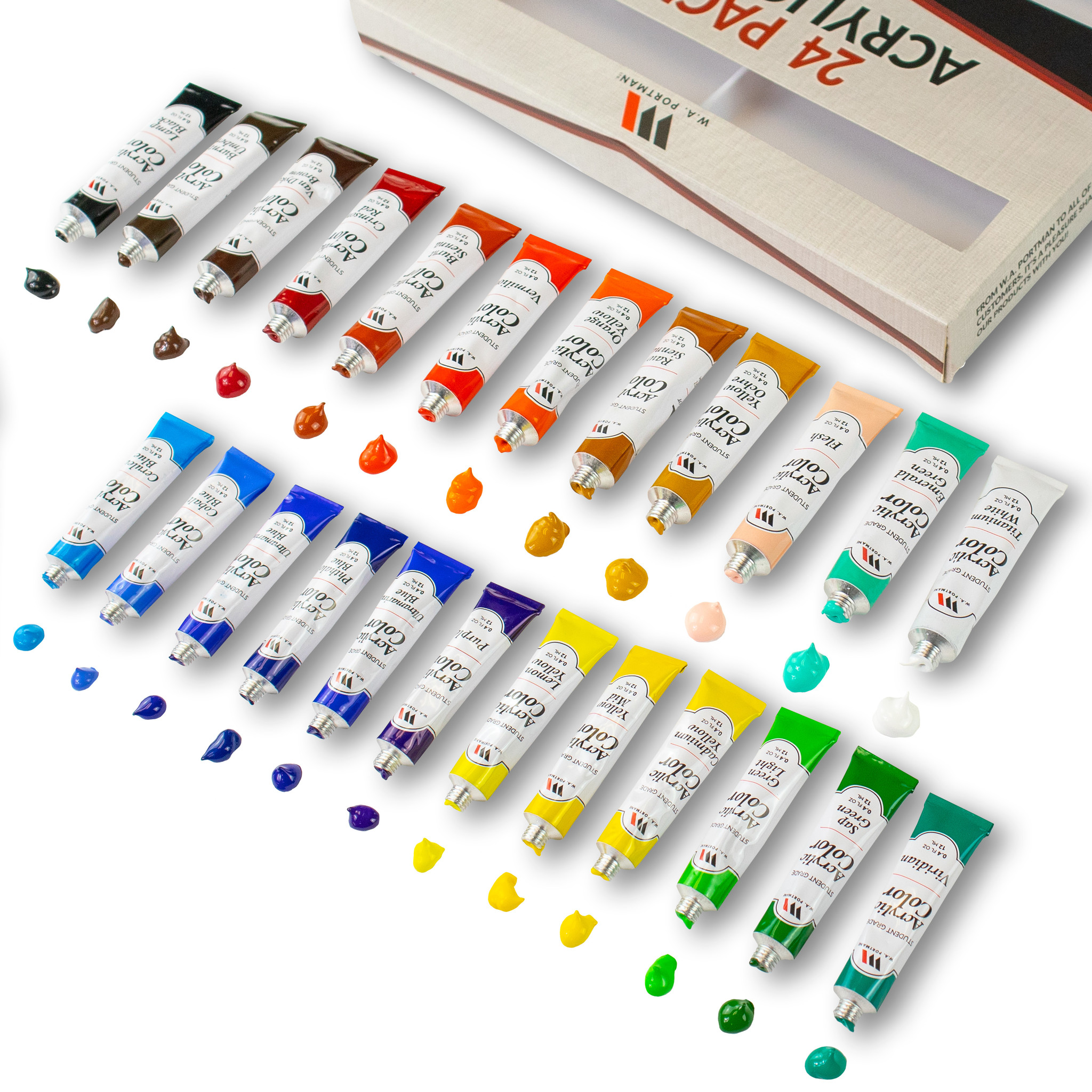 24pk Acrylic Paint Tube Set