Professional Easel Set
This 121 piece professional easel set includes all the essentials for any painter.
ALL-IN-ONE ARTIST'S DREAM PAINTING KIT- This 121-piece complete painting & drawing supplies set is the BEST GIFT for ARTISTS, beginners, and professionals alike! It's an ideal art easel for adults and teens; coming with a wide array of paint and tools to artistically explore!
TOP QUALITY- This art easel has 3 multi sets of versatile, high-quality paint brushes perfect for acrylic paints, oil paints, gouache, watercolors, or other applications. Our professional art easel and painting supplies make up a great artists kit!
EXPLORE WITH ALL KINDS OF COLORS & TEXTURES- With 24 tube sets each of acrylic paints, watercolors, and oil paints, any adult or kid can be creative whatever medium, preference, or mood! This artist painting set is the ultimate versatile painting kit!
COMPACT FIELD EASEL- This lovely French easel is also durable and lightweight making it the perfect artist easel painting kit for plein air painting. Easily paint anywhere with our easy-set-up painting easel plus various types of canvases and pads for different applications.
To view the Product Safety Information CLICK HERE
Article number AMCA-01
Related Products
Watercolor Paint Tube Set 24pk
Acrylic Paint Tube Set 24pk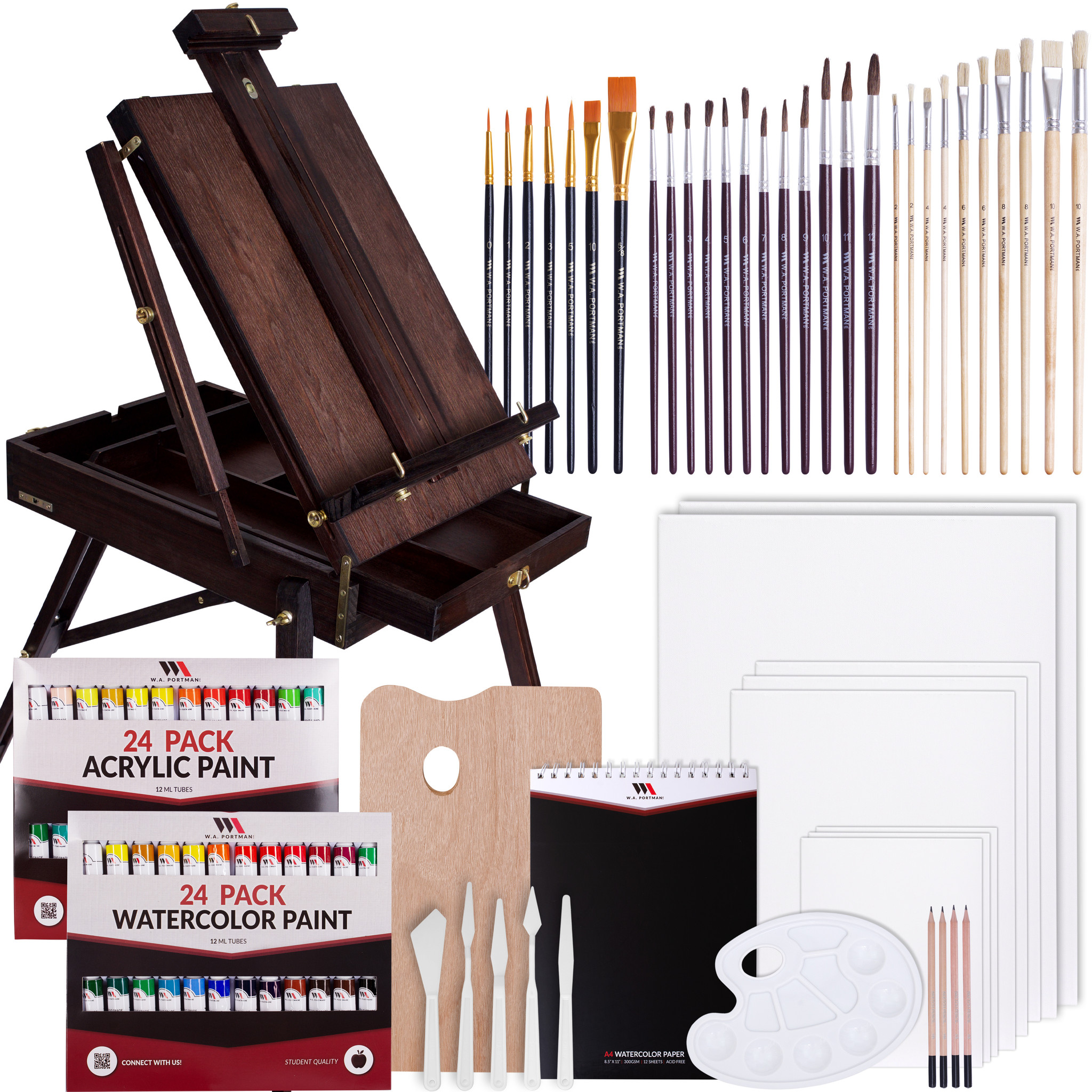 Professional Mahogany Easel Kit