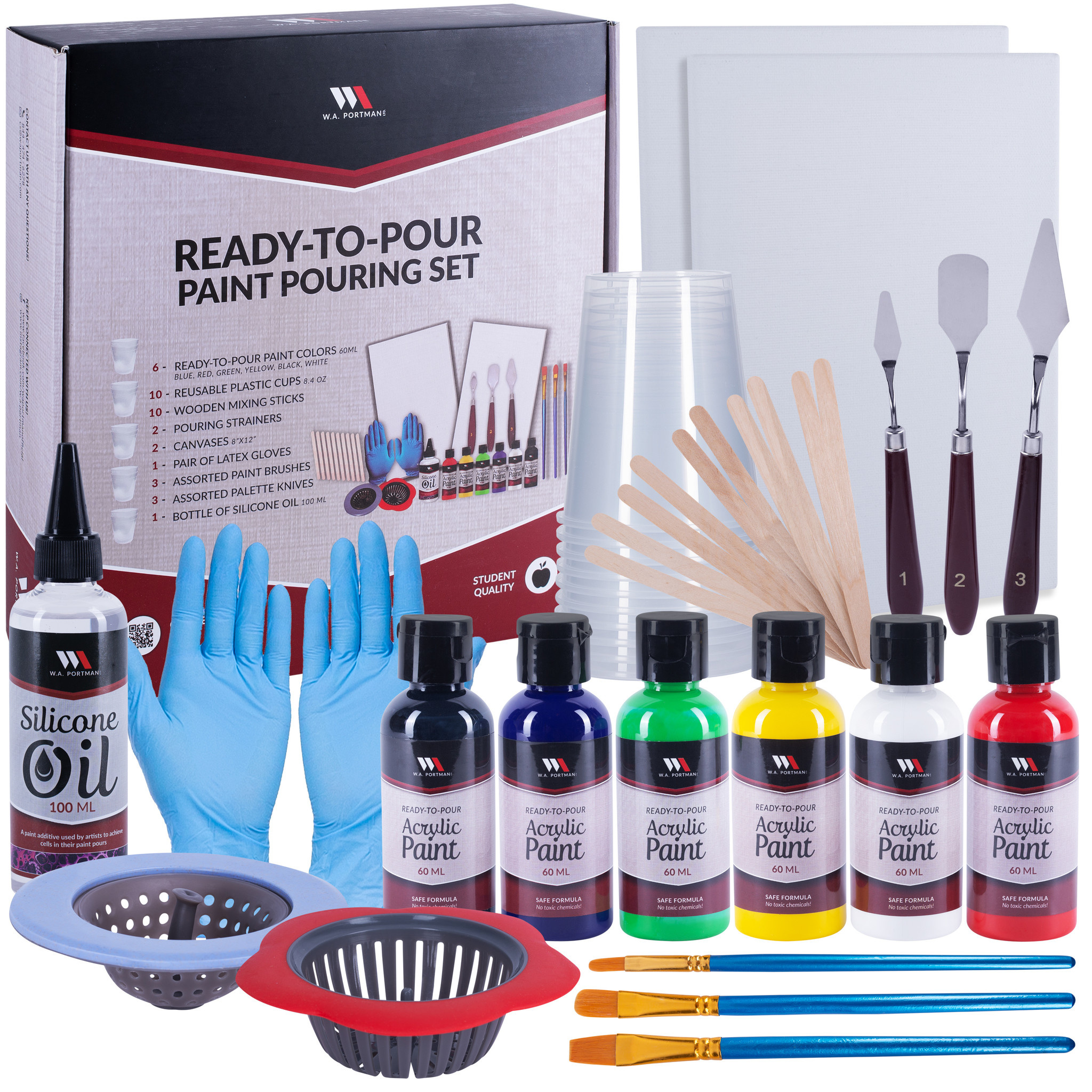 Paint Pouring Set
This 38pc paint pouring set includes all the supplies you will need to start creating.
38 Piece Pour Paint Set - Set includes 6 paints, 2 8x12 canvases, 10 paint sticks, 10 paint cups, 2 paint strainers, 3 paint brushes, 3 palette knives, 1 bottle of silicone oil, & 1 pair of gloves. Everything you could need for pour painting supplies.
6 Vibrant Colors – Acrylic pouring paint supplies set includes colors red, yellow, green, blue, black & white. Mix for your perfect combo & experiment with different techniques using the palette knives or paint brushes. Use the silicone oil for acrylic pouring for a cellular effect!
Create Unique Artwork - Allow yourself to be spontaneous! Try pouring acrylic paint across your chosen surface & let it spread in a cascade of colors. Use the silicone acrylic paint additive to make your paint morph before your eyes!
Great for All Ages - This messy project is great for all skill levels! No intimidating paint supplies, just a canvas & pouring acrylic paint onto it. Experiment with your favorite colors & the silicone pouring medium for unique pieces of art!
To view the Product Safety Information CLICK HERE
Article number PP38PCSET