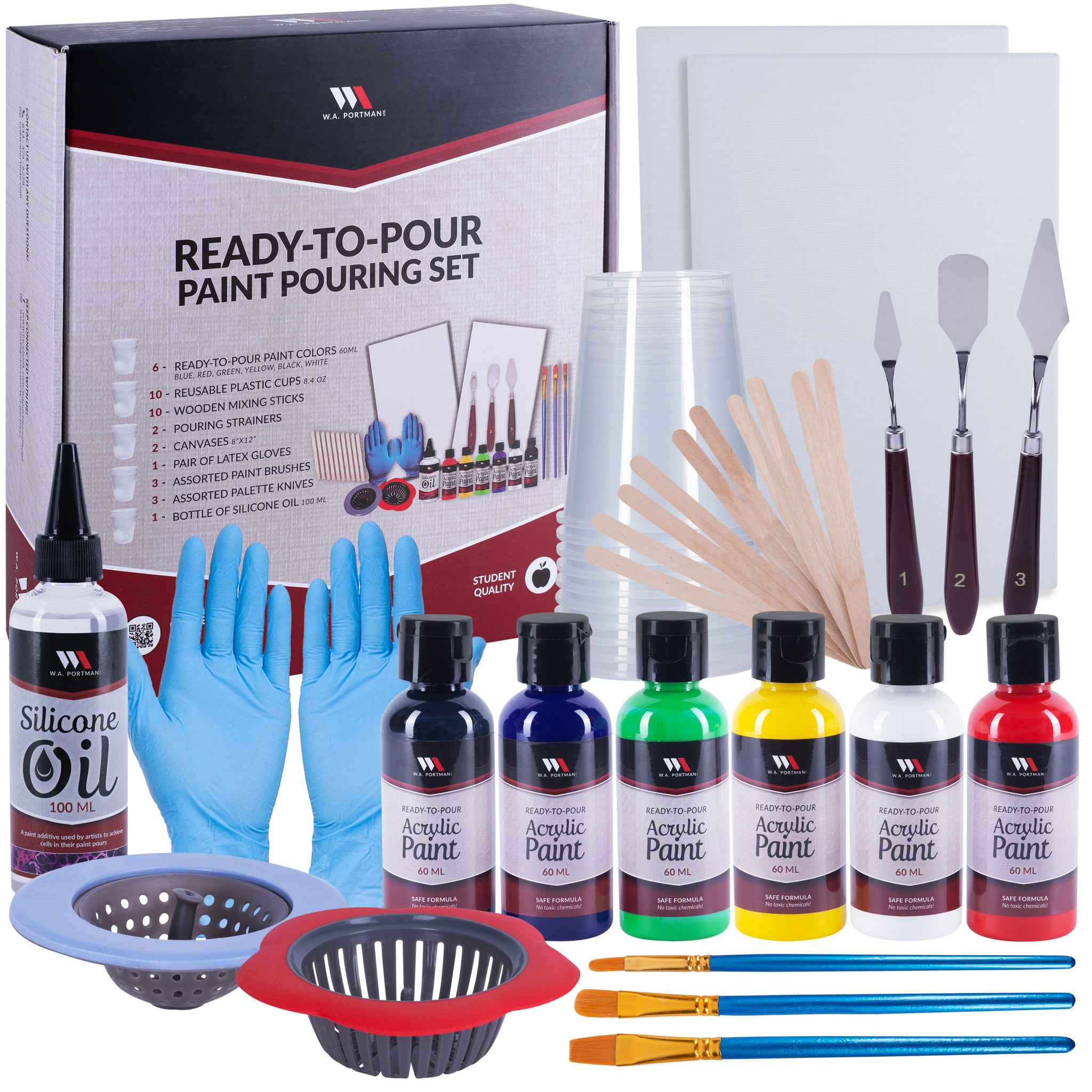 38pc Paint Pouring Set
Pour until you can't anymore. This all-in-one set features paints, canvas, brushes, and so much more. No need to gather supplies for your next paint pouring adventure. We've got you covered with this hassle free set!
38 Piece Pour Paint Set - Set includes 6 paints, 2 8x12 canvases, 10 paint sticks, 10 paint cups, 2 paint strainers, 3 paint brushes, 3 palette knives, 1 bottle of silicone oil, & 1 pair of gloves. Everything you could need for pour painting supplies.
6 Vibrant Colors – Acrylic pouring paint supplies set includes colors red, yellow, green, blue, black & white. Mix for your perfect combo & experiment with different techniques using the palette knives or paint brushes. Use the silicone oil for acrylic pouring for a cellular effect!
Create Unique Artwork - Allow yourself to be spontaneous! Try pouring acrylic paint across your chosen surface & let it spread in a cascade of colors. Use the silicone acrylic paint additive to make your paint morph before your eyes!
Great For All Ages - This messy project is great for all skill levels! No intimidating paint supplies, just a canvas & pouring acrylic paint onto it. Experiment with your favorite colors & the silicone pouring medium for unique pieces of art!
To view the Product Safety Information CLICK HERE
Article number PP38PCSET-FL