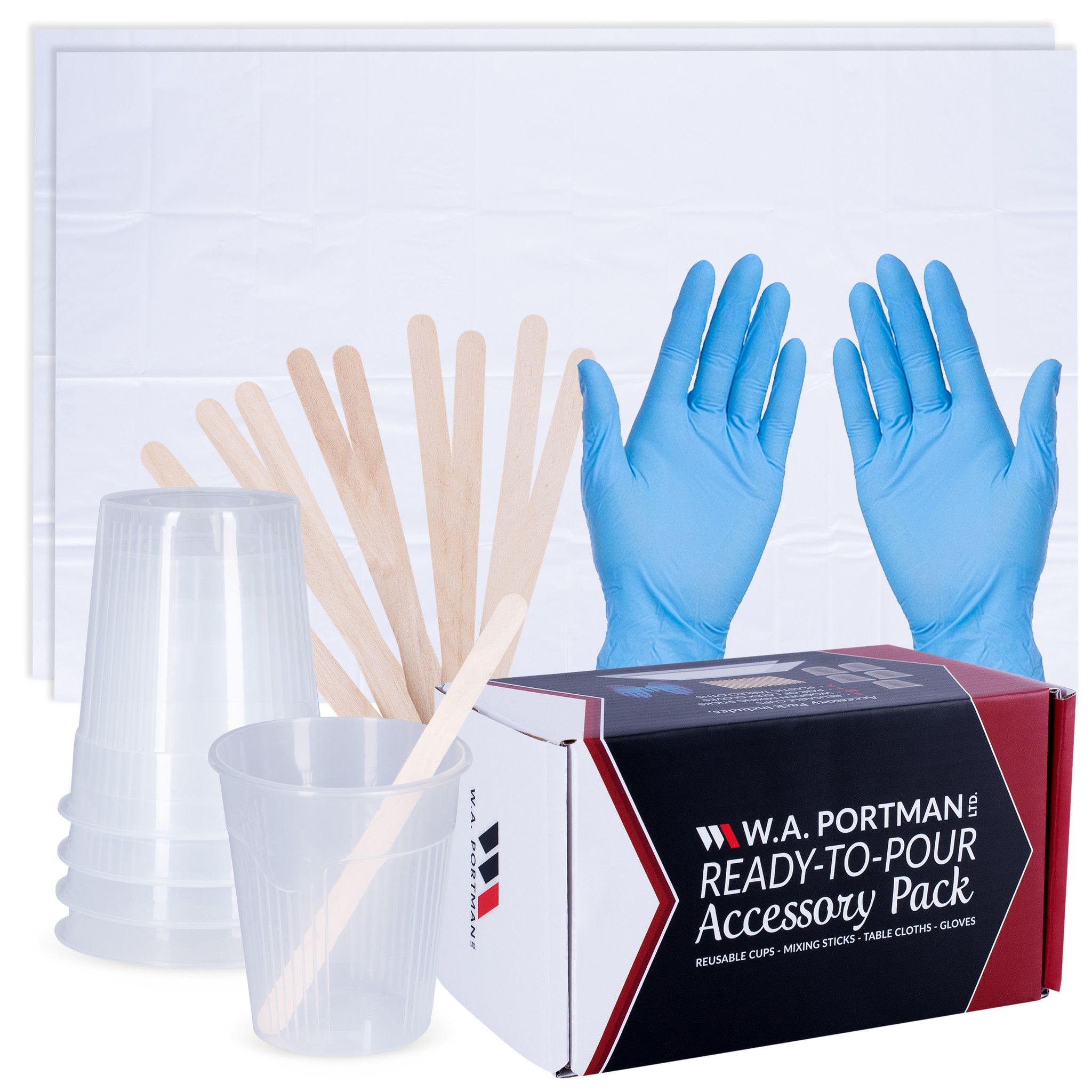 Paint Pouring Accessory Kit
Prepare for your paint pouring creations. Including 5 reusable paint cups, 15 paint sticks, 1 pair of gloves, and 2 surface covers; this kit will help you avoid the mess. Don't wait until you create to have the supplies you need!
Accessory Kit For Paint Pouring - This accessory kit has all the extra materials you'll need for your project. 5 mixing cups, 15 mixing sticks, a pair of gloves & 2 tablecloths give you more supplies to use with your current pour paint kit.
Pouring Cups & Stirring Sticks - Use the paint cups to pour or flip paint onto your canvas! Use the paint stir sticks to create beautiful designs while you stir several colors together to create a striking marble effect or move paint on the canvas.
Stay Clean With This Kit - A set of rubber gloves & two tablecloths will keep you clean while you work. Rubber gloves are a must-have with pour paint projects & the tablecloths are the perfect size to lay your finished work on until it dries.
Use With Our Paint Pour Kits - A great addition to our paint pouring kits! This additional kit provides handy supplies you'll need! Extra cups, gloves & sticks are always useful & the tablecloths are great for under your painting as it dries.
Article number APT005/MST006/APT009-FL