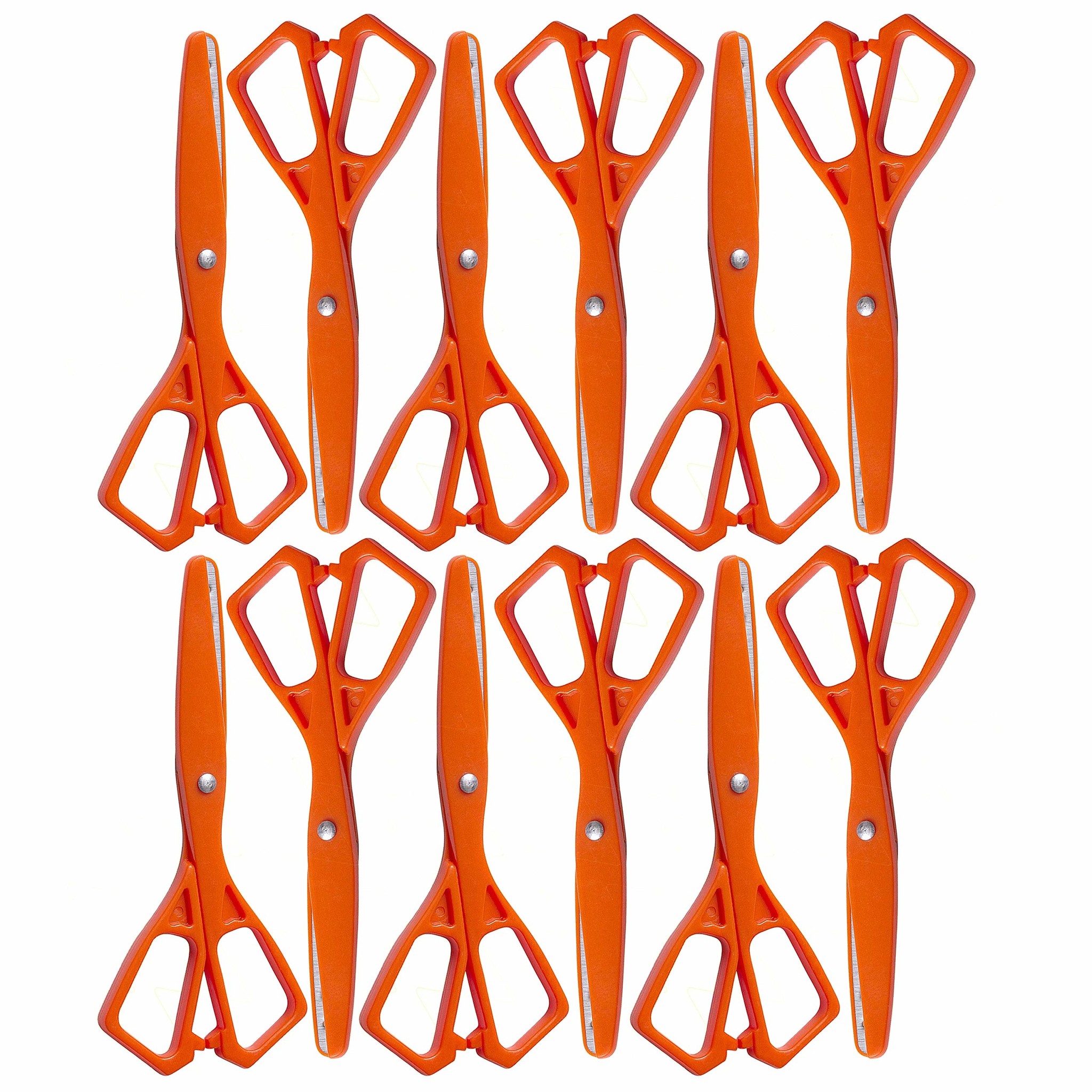 12pk Orange Kids Safety Scissors
The perfect tool for your little artist. Featuring unique stainless steel blades, easy grip handle for both right & left handed artists and a beautiful orange color. Get the best safety, style and value with these scissors!
Safety Scissors For Kids - This pack of child safe classroom scissors are designed to cut through various materials while still protecting little fingers. These toddler scissors prize safety without sacrificing their cutting ability, making them a must-have for your classroom supplies.
Best Value For The Classroom - Make these school scissors part of your craft and school supplies for kids! Safety scissors are a staple in preschool and elementary learning. This 12-pack is an excellent addition to any classroom art supplies for kids.
Right & Left-Handed Scissors For Kids - No matter which hand they choose, these small scissors will fit your kids' hands and let them cut paper with ease. Switch from one hand to the other with ease when using these blunt edge craft scissors for kids.
Cutting Control For Toddlers And Kids - Precision tip design gives control and comfort for both toddlers and young students, making these craft scissors perfect for your preschool and elementary craft supplies.
Article number DAS623Ax12-FL