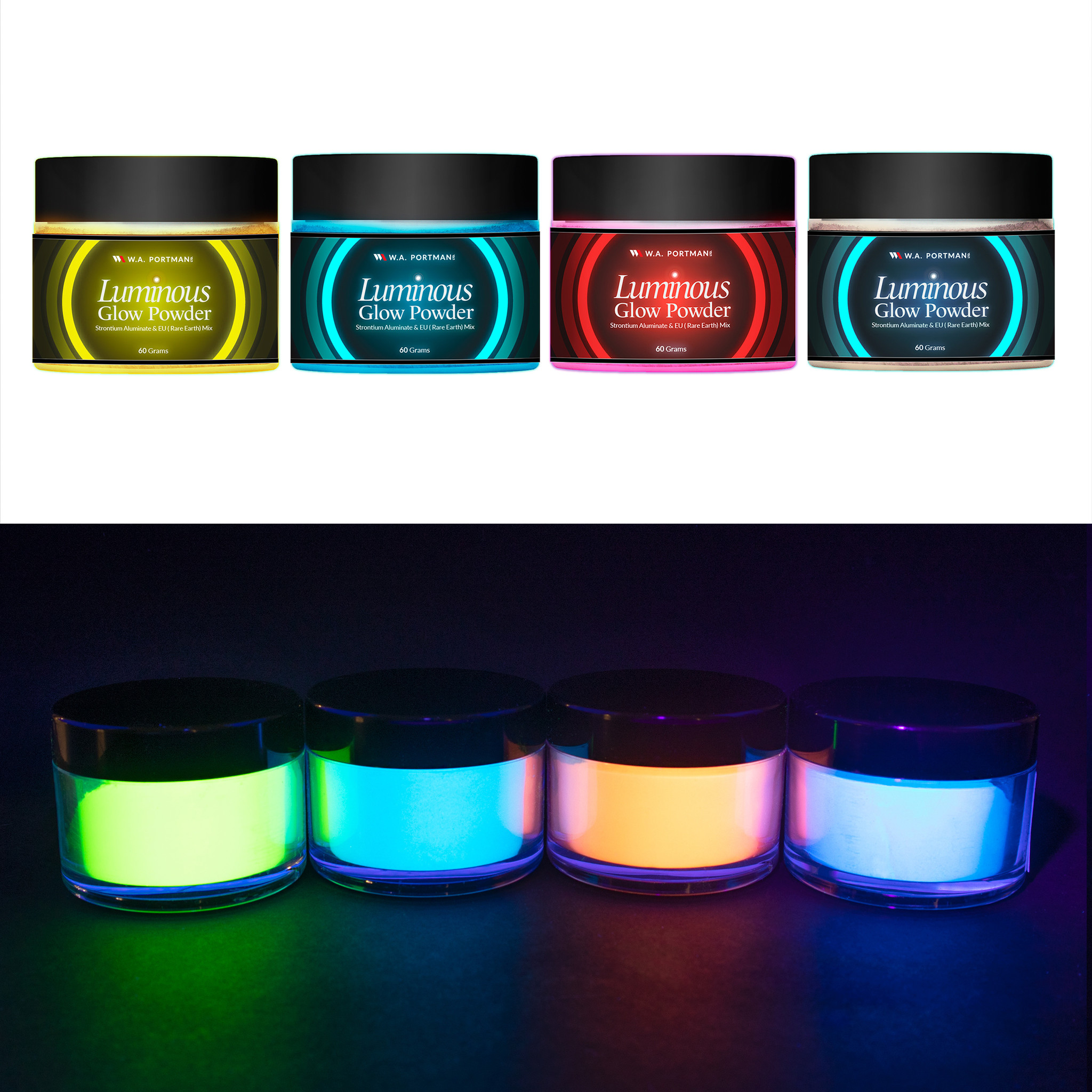 4pk Luminous Glow Powder Kit
Make your artwork stand out with the power of glow. Featuring 4 different colored pigment powders, a proven safe formula and a convenient design. These powders are ready to light up your work!
Powerful Glow - Made up from a strong safe glowing mix of strontium aluminate and EU (Rare Earth) that outlasts numerous other glowing products on the market. Luminous glow powder's afterglow can be maintained for over 12 hours, and with more powder available you have the possibility to readily increase the glow concentration.
Safe & Fun - This luminous glow in the dark pigment powder is completely safe to use in a variety of projects from epoxy resin, paint, slime kits, glow in the dark nails and more! These glow in the dark powders are harmless as well as chemical and weather resistant which adds an extra layer of durability to projects.
Best In Bulk - This luminous glow powder kit comes with 4 sealed jars, each made up of 60g of glow in the dark powder to give the artist(s) more of an opportunity to create more and save! This glow pigment powder kit contains blue, pink, yellow and colorless neutral pigment in daylight that glow blue, pink-orange, yellow and blue at night.
Mix & Make Unique Colors - Combine colors to create your own hues! With 60g of each color the number of artistic possibilities are endless. Mix pink and blue to achieve a daylight purple with a unique hue glow, combine them all and find what magical glowing color results!
To view the Product Safety Information CLICK HERE
Article number GLOW-FL
Related Products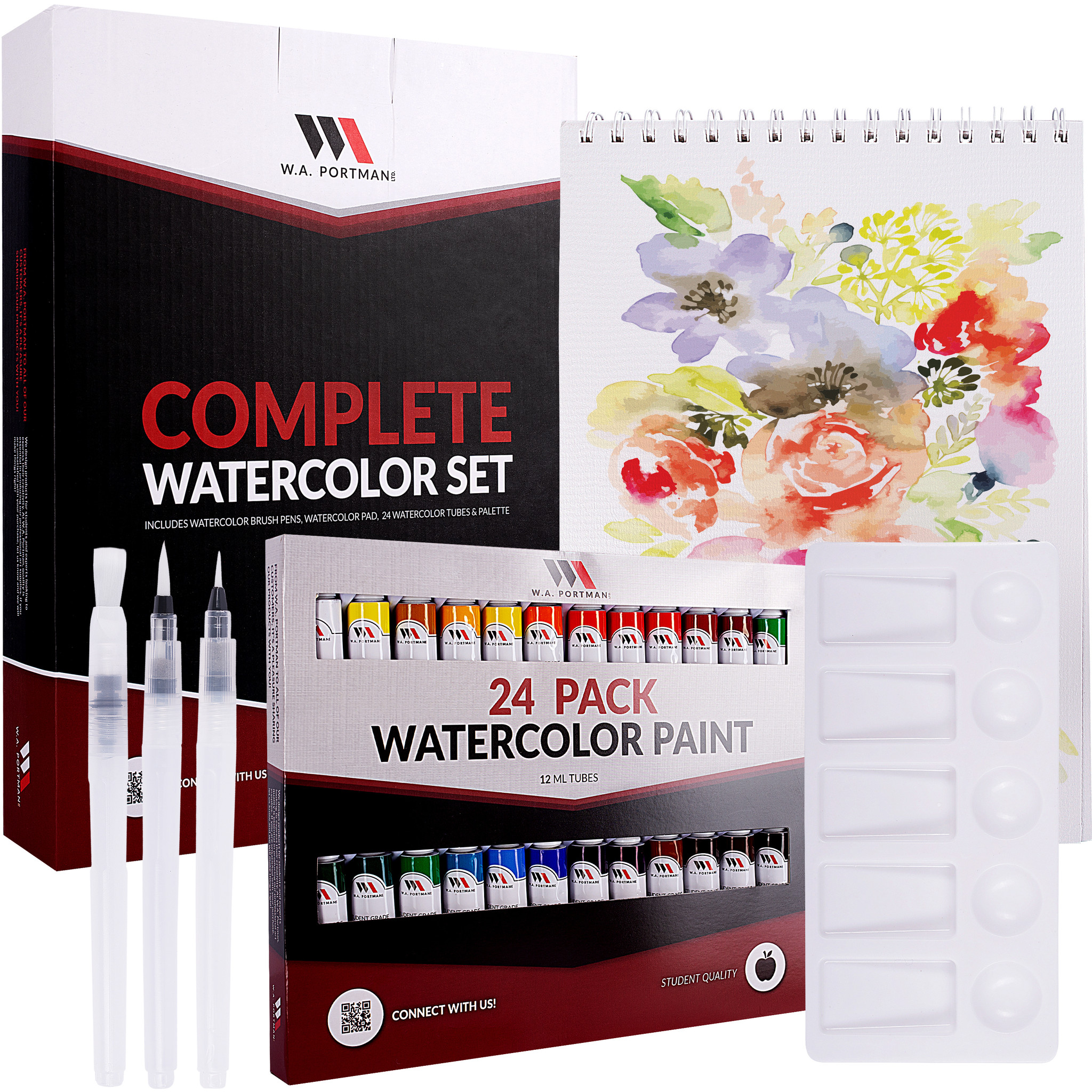 29pc Complete Watercolor Kit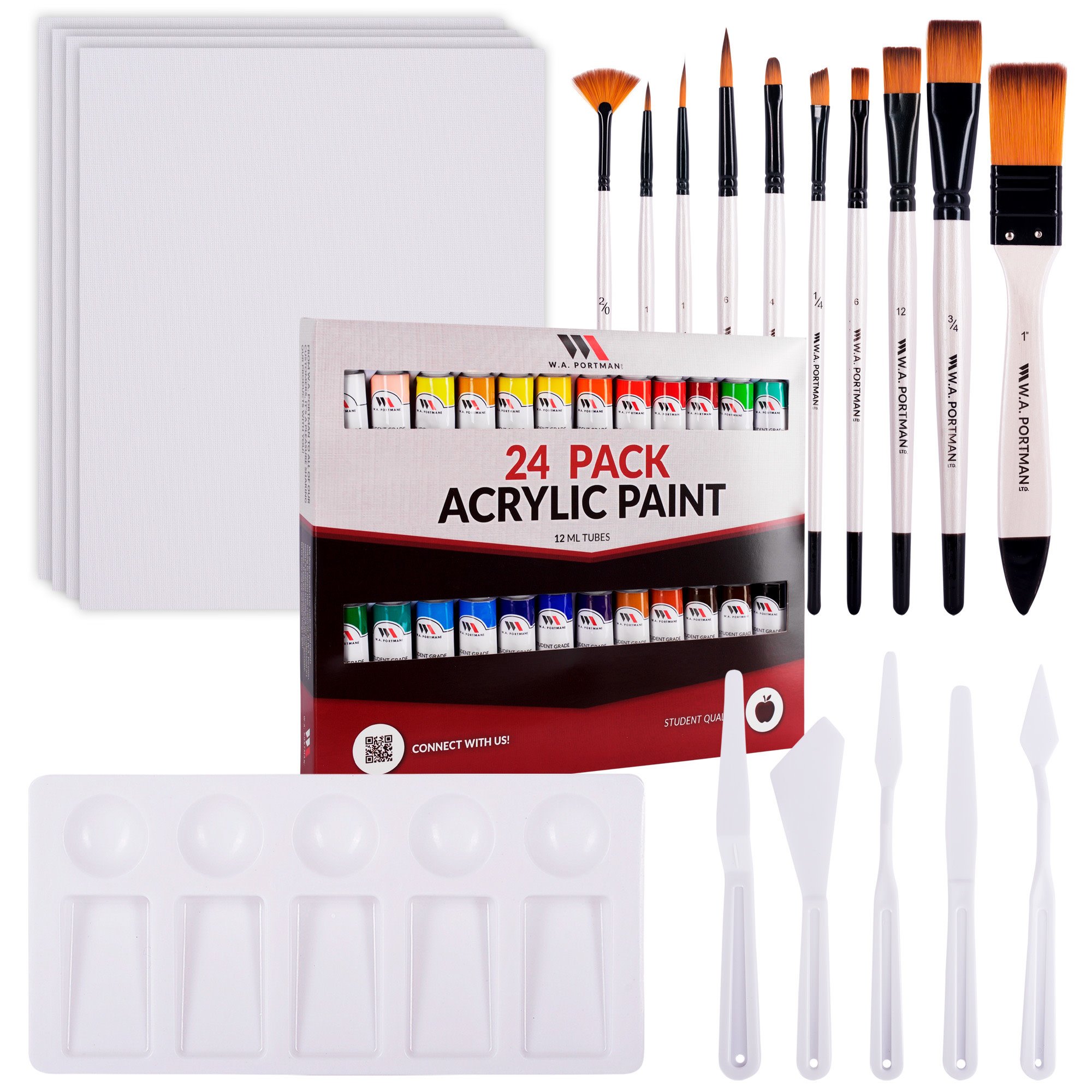 44pc Acrylic Painting Kit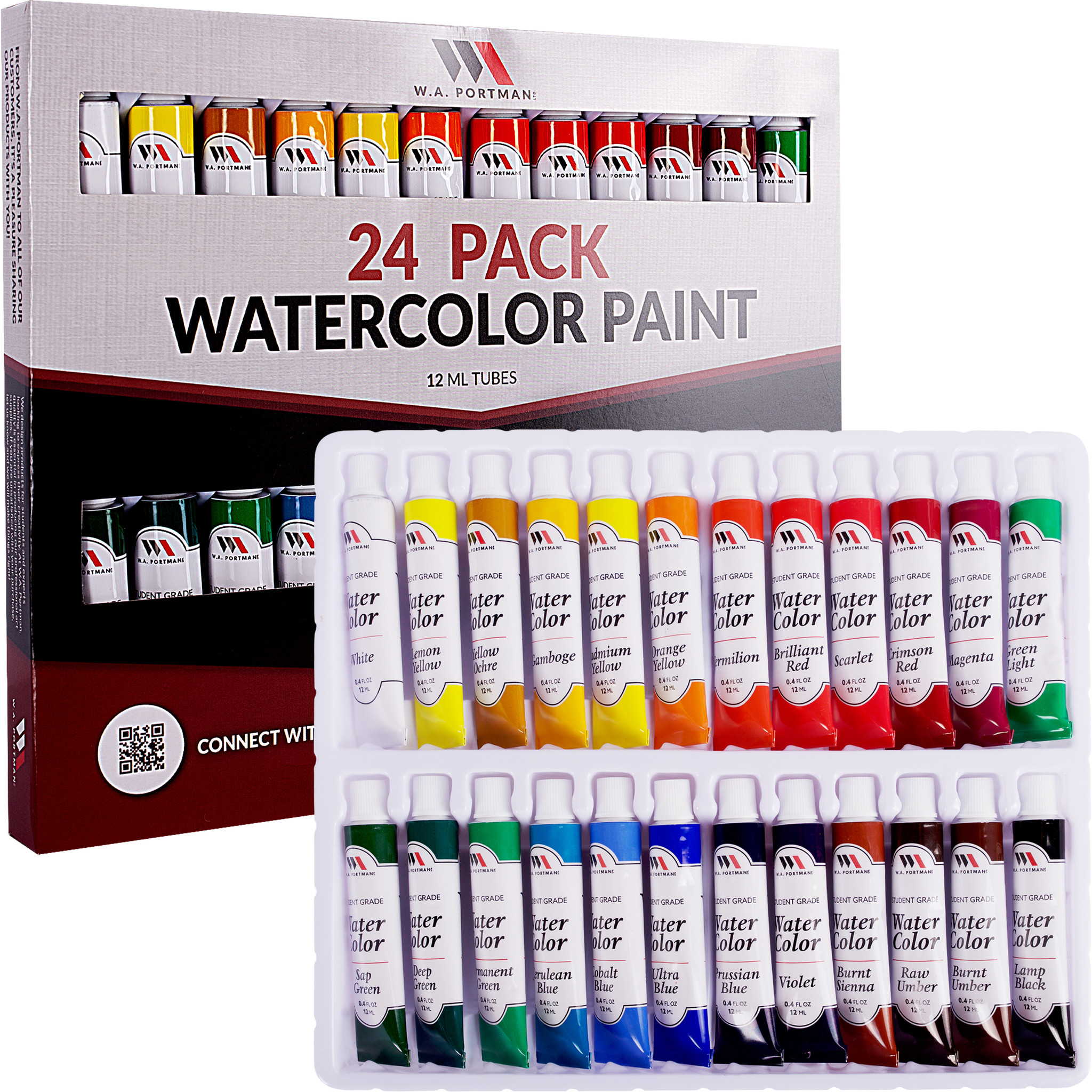 24pk Watercolor Paint Tube Set