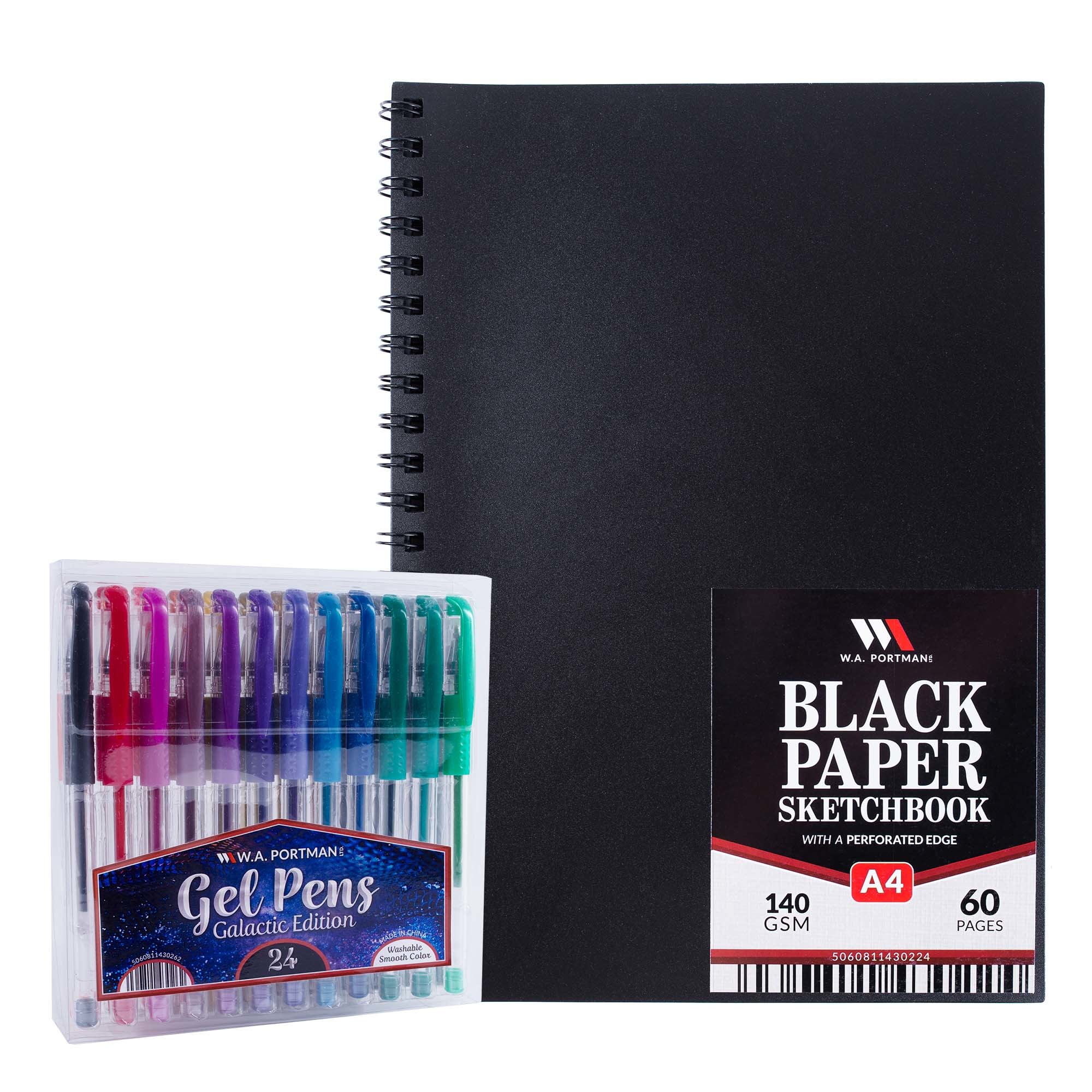 Galactic Drawing Set
The Galactic Drawing Set is perfect for anyone looking for a challenge or new materials! The 24 pack of galaxy-inspired gel pens shimmer on the dark backdrop created by our striking black drawing paper. Truly a match made in the milky way!
Creative Drawing Set - Create out of this world artwork with WA Portman's Galactic Drawing Set. Included is our 24 pack of metallic gel pens and our A4 (8.3"x11.7") black sketchbook. These opaque gel pens pop on the black paper and are great for note taking, journaling, or drawing.
Bold, Black Paper - Create striking, high-contrast artwork with this 60 page black paper sketchbook. Perfect for dry media, this 140 GSM sketchbook will stay put with it's stay-flat spiral binding. Easily display your finished pieces with the paper's perforated pages.
Vibrant Ink Pens - Create thin lines or bold strokes with the 1.0 mm ball point tip and smooth, shimmering ink. Smudge-proof and bleed-proof, create stunning works of art with all the detail you want! A rubber grip makes working for long hours easy. Acid-Free and washable (from clothing & skin).  
Protect Your Work - Perfect for all your adventures, the sturdy spiral-bound cover will protect each page in your sketchbook and won't get bent out of shape. Each gel pen comes with a protective cap to keep your pen from drying out or making errant marks.
Article number 24GGP/BSB_A4-FL