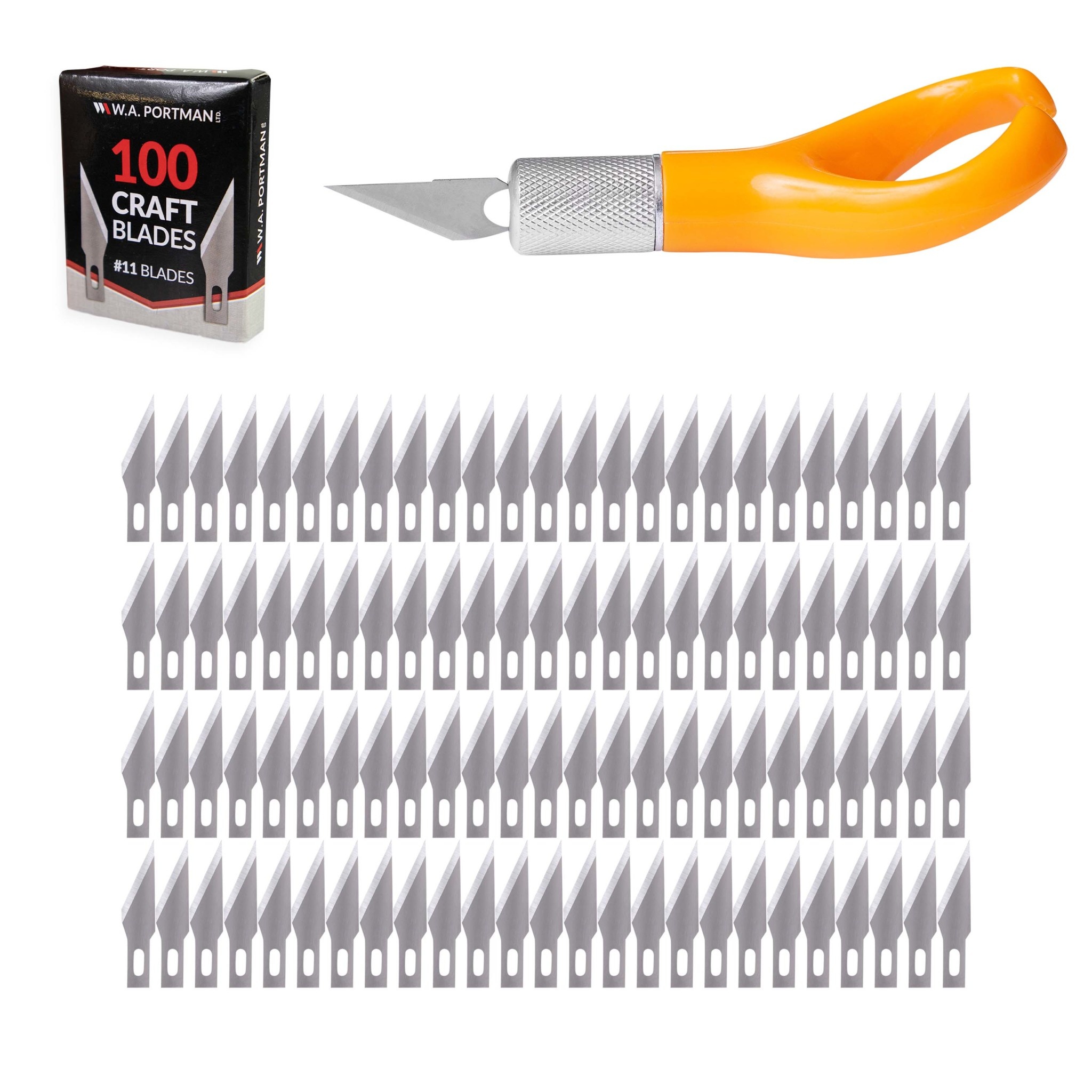 Fingertip Craft Knife Set
The mark of precision and comfort. Featuring our unique ergonomic craft knife and 100 extra #11 blades; paper, fabric, rubber, and more are no match. This set will greatly benefit detailed crafters!
Best Value Pack - With an ergonomic fingertip knife handle & 100 premium #11 replacement blades in a single pack, this set is ideal for the crafter who needs an easy-to-control knife and a steady supply of sharp blades for multiple projects.

Extreme Comfort & Control - The ergonomically shaped finger-loop handle acts as a resting place for your finger, allowing extreme control, sensitivity, and comfort in every cut. The handle shape also prevents it from rolling off the table.

Safety & Convenience You Can Count On - The knife blade comes with a safety cap and the refill blades come in a plastic reusable dispenser to store your blades and dispose worn-out ones. An easy-change blade system lets you replace blades quickly & safely.

Versatile Knife & SX5 Carbon Steel Blades - Our knife handle works with most X-Acto blades and the replacement blades also fit most X-Acto & other #1 style knives. Blades are made from premium SX5 carbon steel providing scalpel-sharp cuts for fine-detail cutting.

Article number SX030/B11-100C-FL
Related Products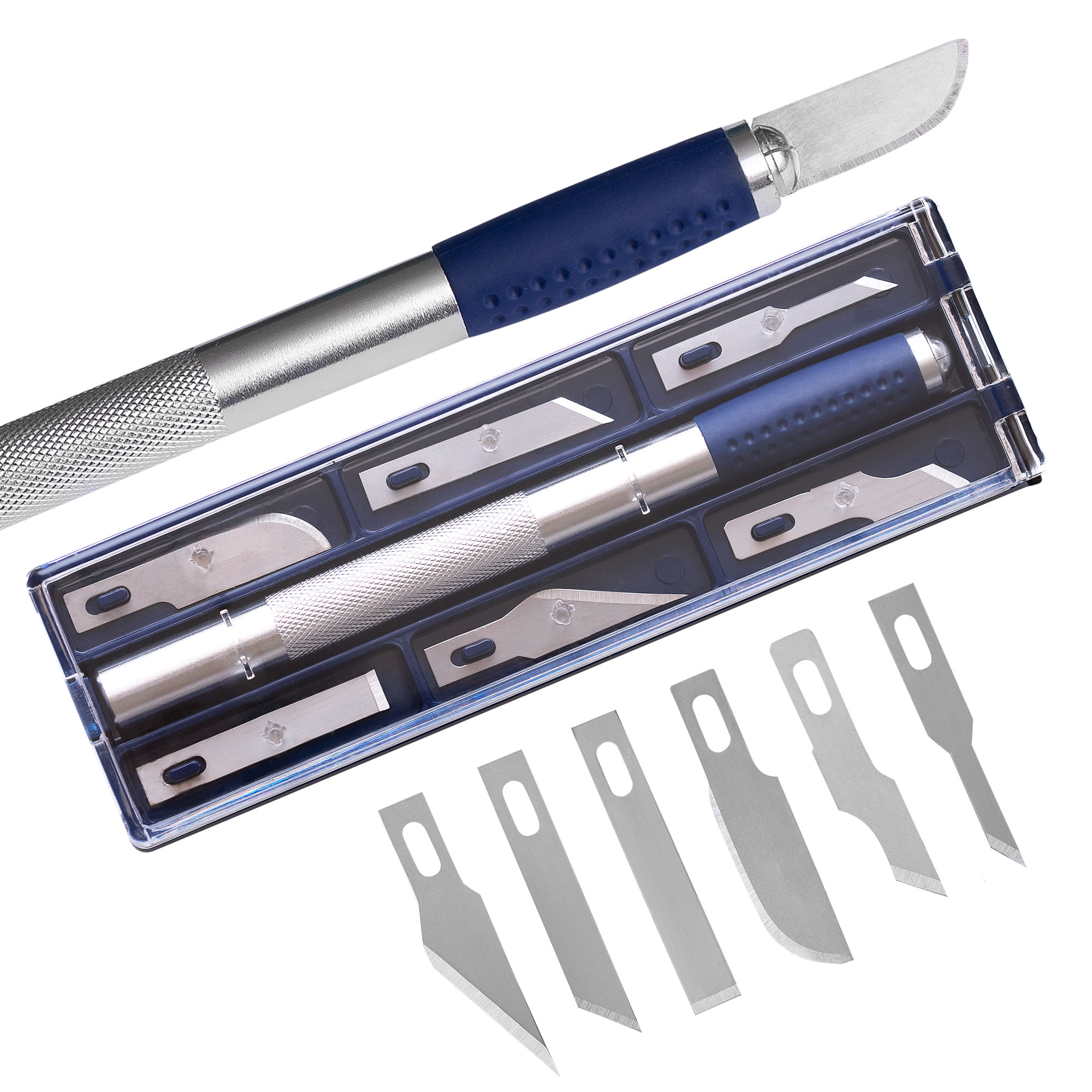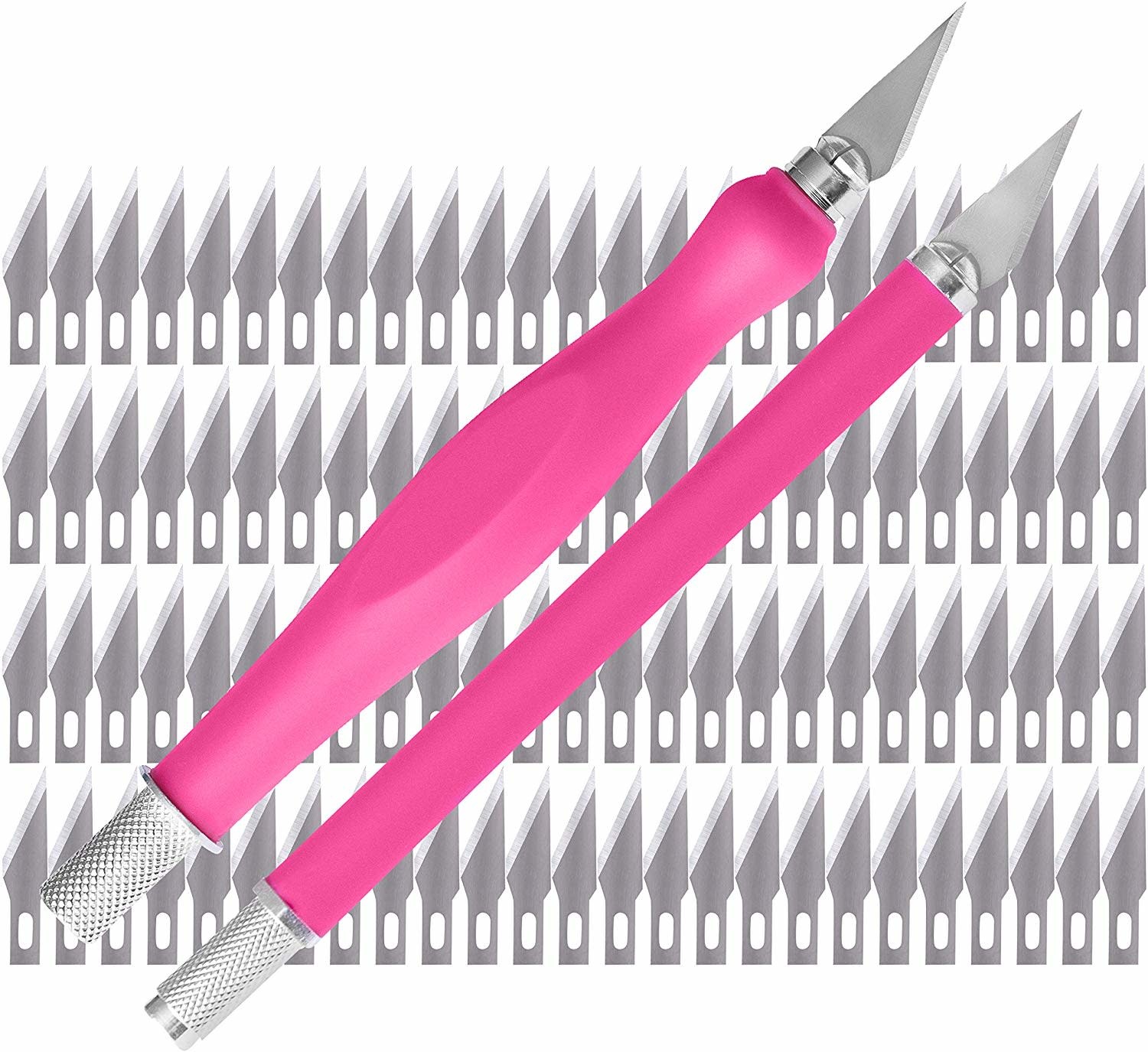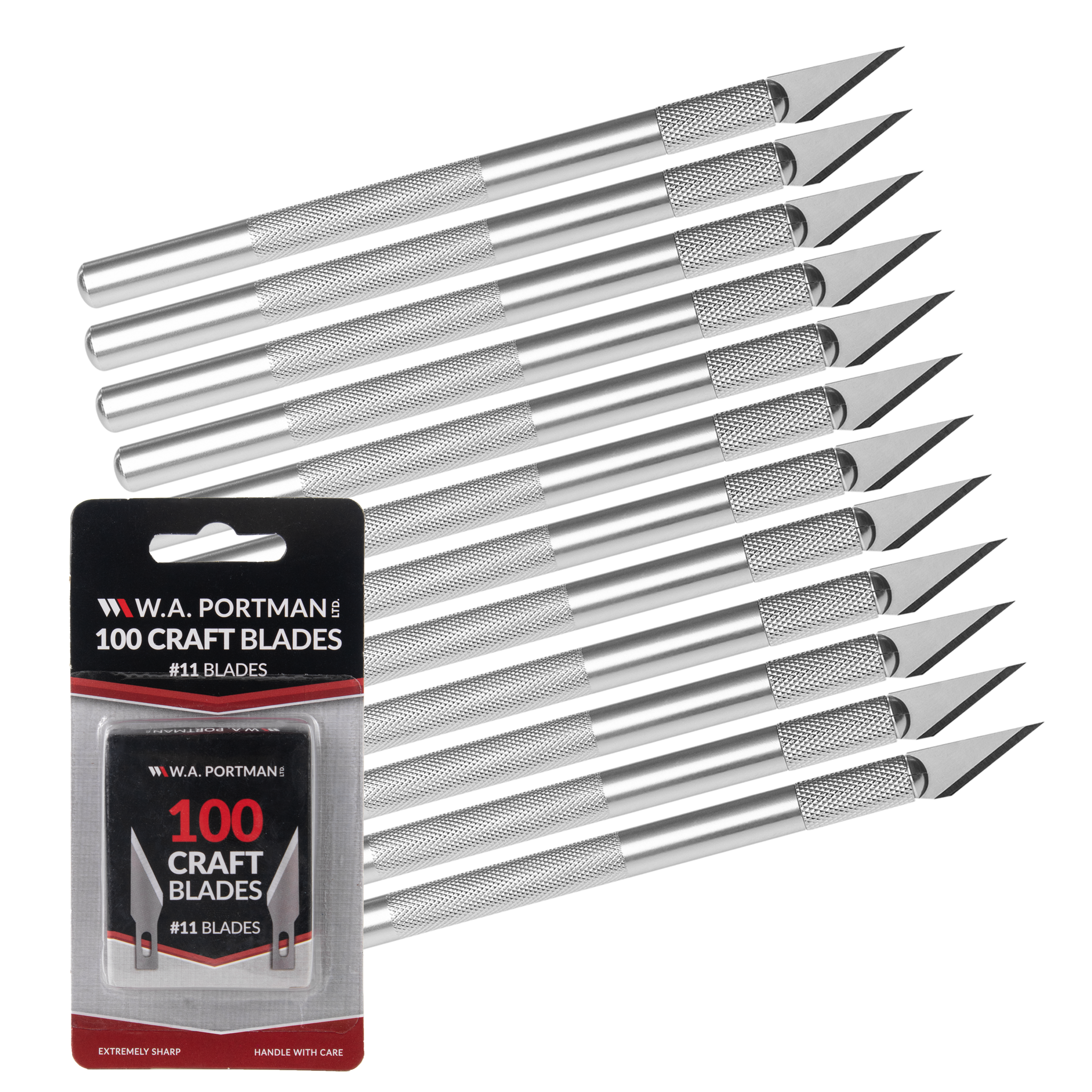 12pk Craft Knife w/Extra Blades