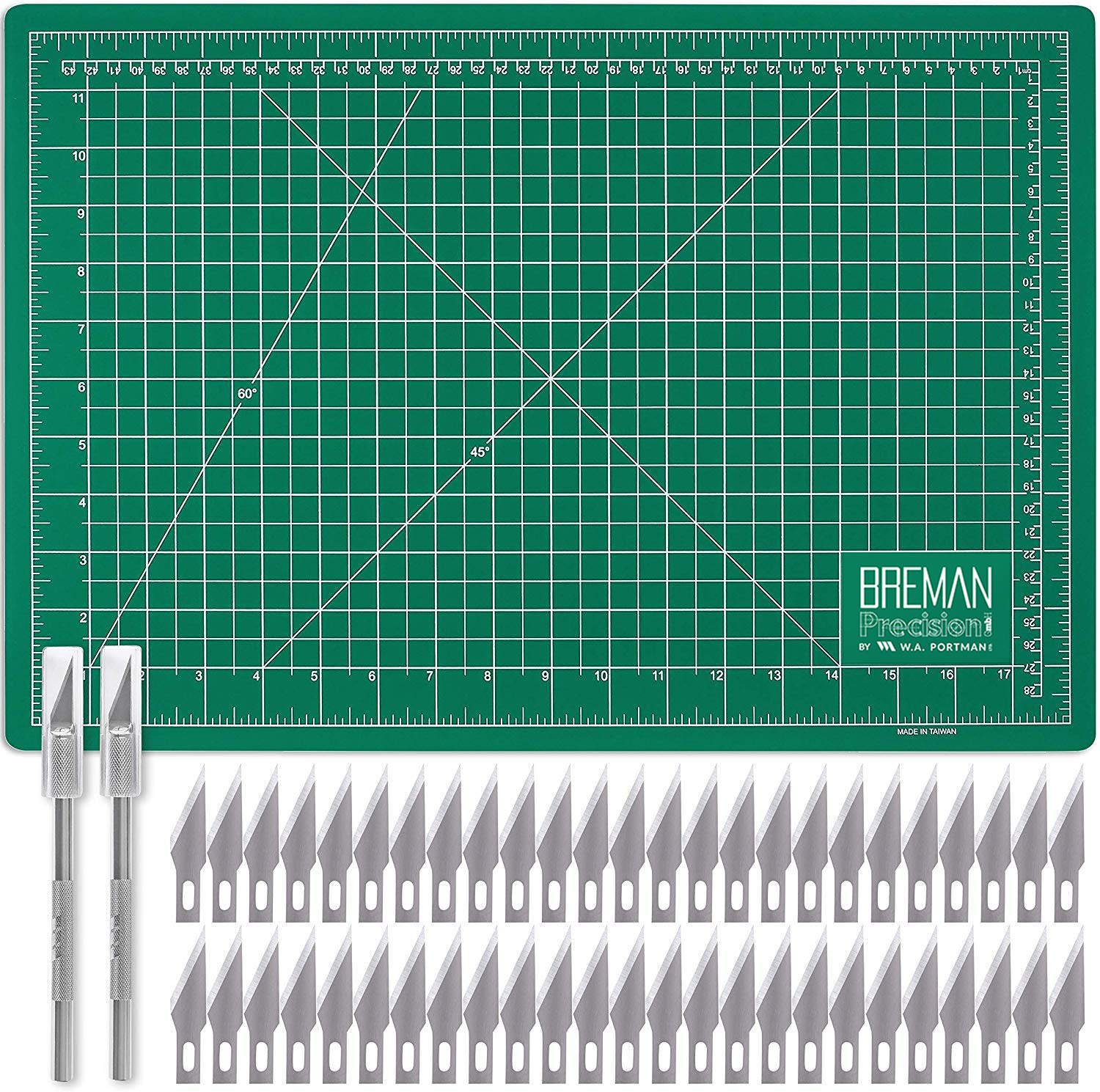 12x18 Hobby Knife Mat Set w/50 Blades
This set includes our 12x18 inch self-healing cutting mat and 2 hobby knives with 50 extra blades.
Best Value Set - Nothing else beats this great value hobby knife set! With 2 durable craft knife handles, 50 sharp replacement blades, and a self-healing cutting mat, this is the most practical crafting knife set you can get. A great gift any amateur or professional crafter will thank you for!
Durable Self Healing Cutting Mat - Our 2-sided, protective, fabric cutting mat has ACCURATE 1" and 1/2" grid with 1/8" ruler marks for precise alignment and 45° and 60° angle guides to meet your cutting needs.
Precision Hobby Knife - The scalpel-sharp blade allows you to slice through paper, fabric, leather, or cardboard with ease. Its durable yet lightweight handle makes it easy to control each cut for perfect results. Spare blades fit most x acto knives!
Durability For Your All-Out Creativity- Whether working with paper, cardboard, foam, vinyl, model kits, fabric, leather, or wood, this industrial-grade utility knife and cutting mat set will provide the durability & precision you need.
Includes 50 Extra #11 blades.
This product has a Prop 65 Warning
Article number SX01x2/B11-5x10/CM1218GB