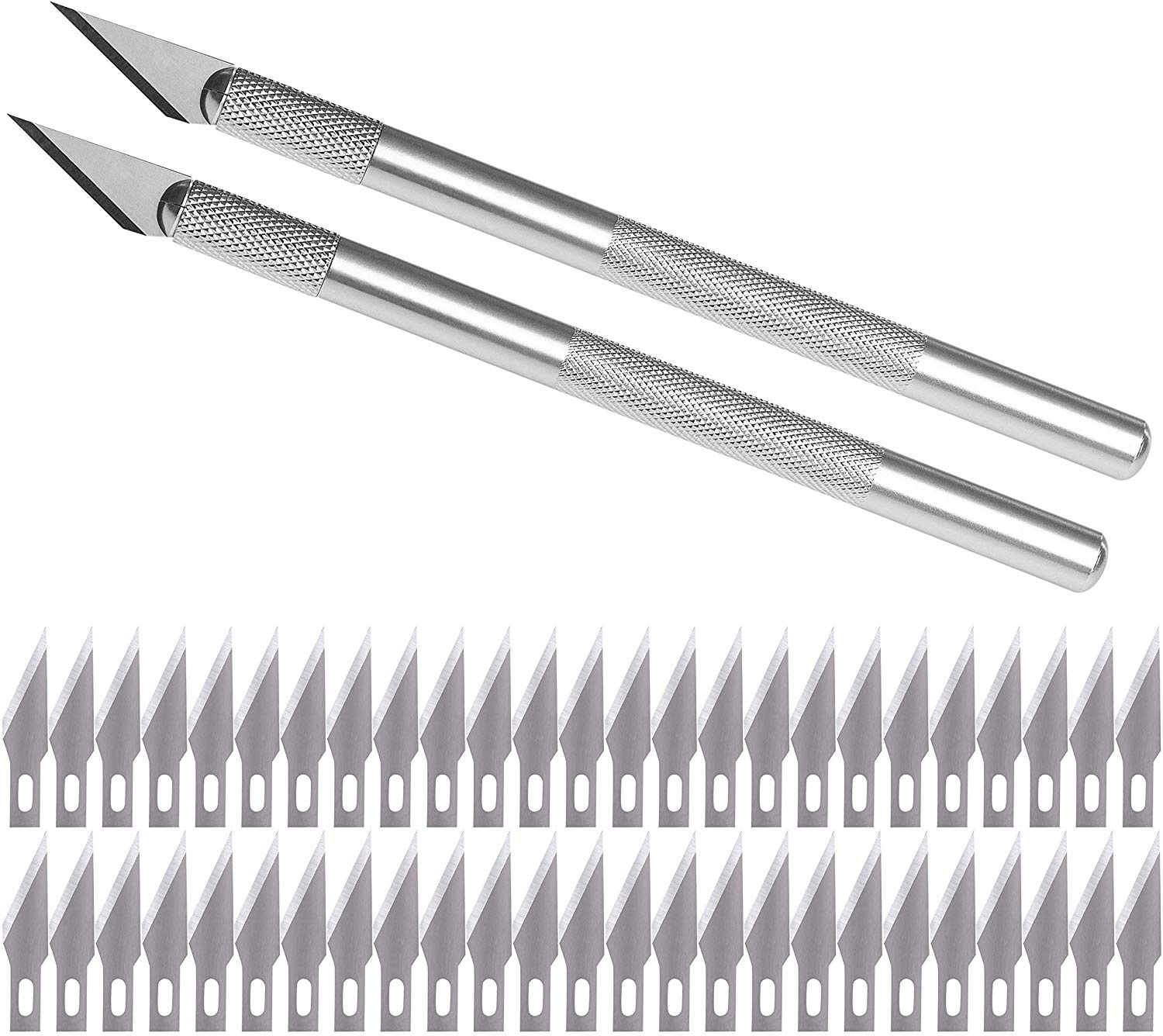 Craft Knife Set
The crafting essential. Featuring two of our craft knives and 100 extra #11 blades; paper, fabric, rubber, and more are no match. This set is sure to be a staple you will use on every crafting adventure!
Precision For Intricate Cuts - The high-quality stainless steel blade comes with an extremely sharp point for precise fine cutting, great for highly-detailed craft creations like paper sculptures, stamps, wood, or rubber carvings.
Comfort & Safety - Comes with a non-slip, lightweight stainless steel knife handle for best quality cuts. Rest easy knowing that the handle holds each blade tight in place for secure & precise cuts.
Great Value & Versatility - Lots of crafting projects to work on? This reliable craft knife comes with 50 replacement blades to see you through many great creations down the line. Each blade fits most X-Acto knives and comes with a safety cap for easy storage & portability.
Durability For Your All-Out Creativity - Whether working with paper, cardboard, foam, vinyl, model kits, fabric, leather, or wood, this industrial grade stainless steel craft knife and premium blades will provide the durability & precision you need.
Article number SX01x2/B11-5x10-FL
Related Products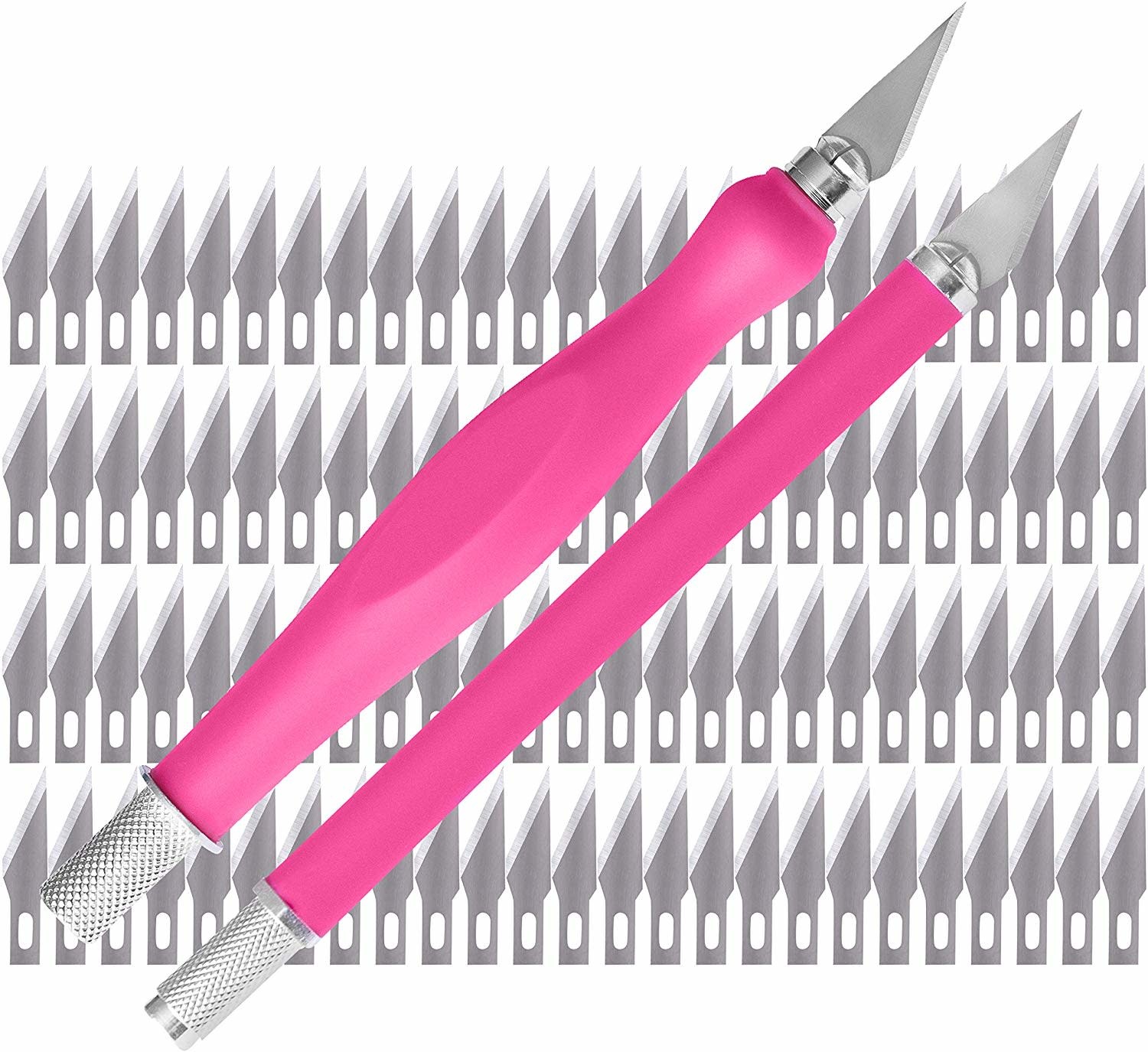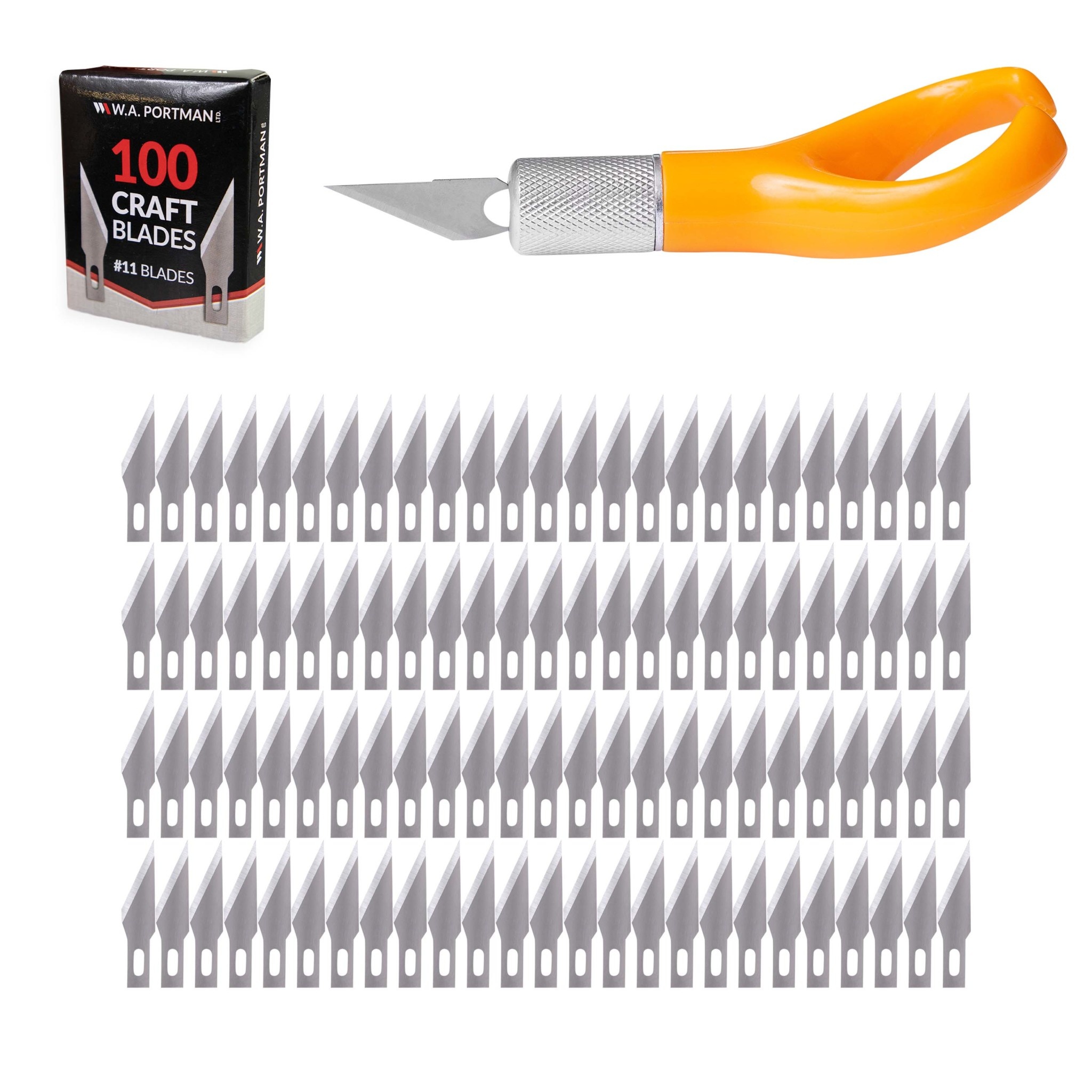 Fingertip Craft Knife Set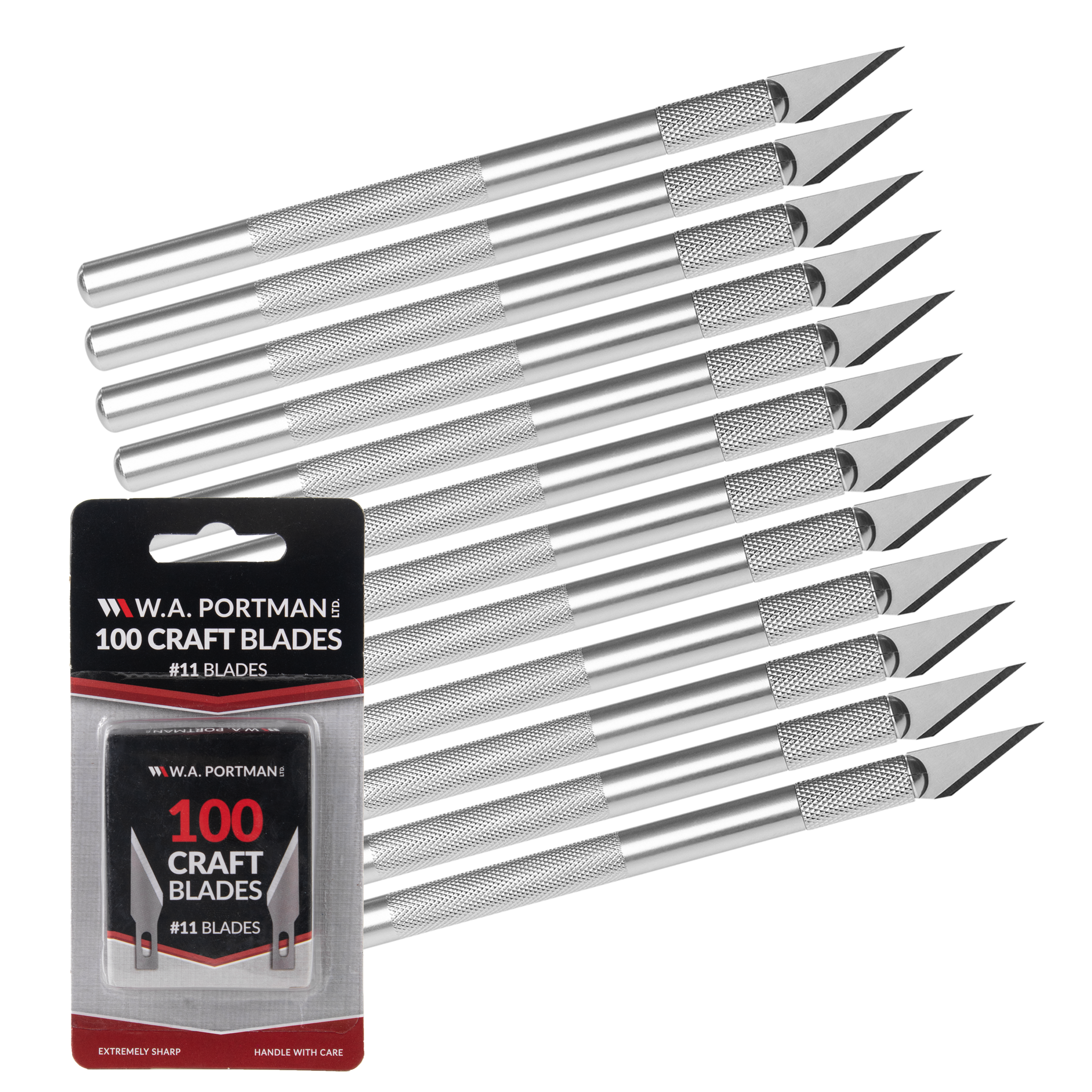 12pk Craft Knife w/Extra Blades