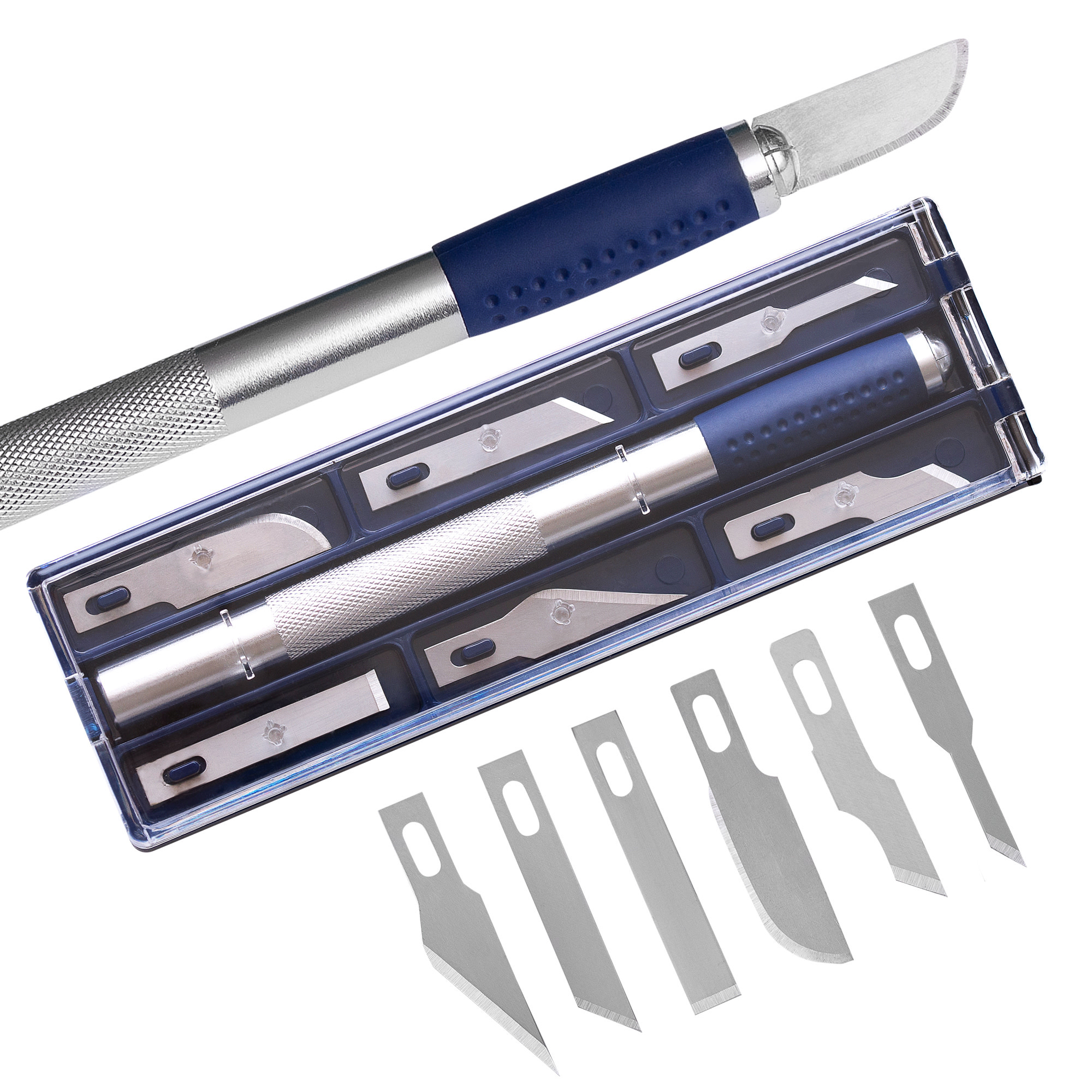 7pc Craft Knife Kit
Our most versatile knife that can do it all. This set features our signature craft knife along with six unique additional blades. Ready to tackle any challenging situations that you may face as a crafter!
Best Craft Knife Value Kit - With 1 knife and 6 scalpel-sharp unique blades in a single pack, you're assured that there's a blade type for all your cutting tasks, whether for scrapbooking, stenciling, carving, whittling, trimming, or general cutting needs around the home, office or workshop.
Extreme Comfort & Control - Our precision knife comes with a heavy-duty but lightweight stainless steel knife handle with a comfortable rubber grip, allowing you to maneuver each cut the way you control a pen when writing, resulting in the best quality cuts.
Precision For Intricate Cuts - The 6 unique blades in this kit are made from sharp SX5 carbon steel for precise slicing & fine cutting, ideal for highly-detailed craft creations like paper sculptures, stamps, wood, or rubber carvings. This kit includes the following blades #6,#11,#10,#16,#1, and #17.
Safety You Can Count On - Rest easy knowing that the knife handle holds each blade tight in place for secure and precise cuts. Our blades also come in a hinged compartmented container for safe storage, organization, and portability.
Article number SX01TZ-FL
Related Products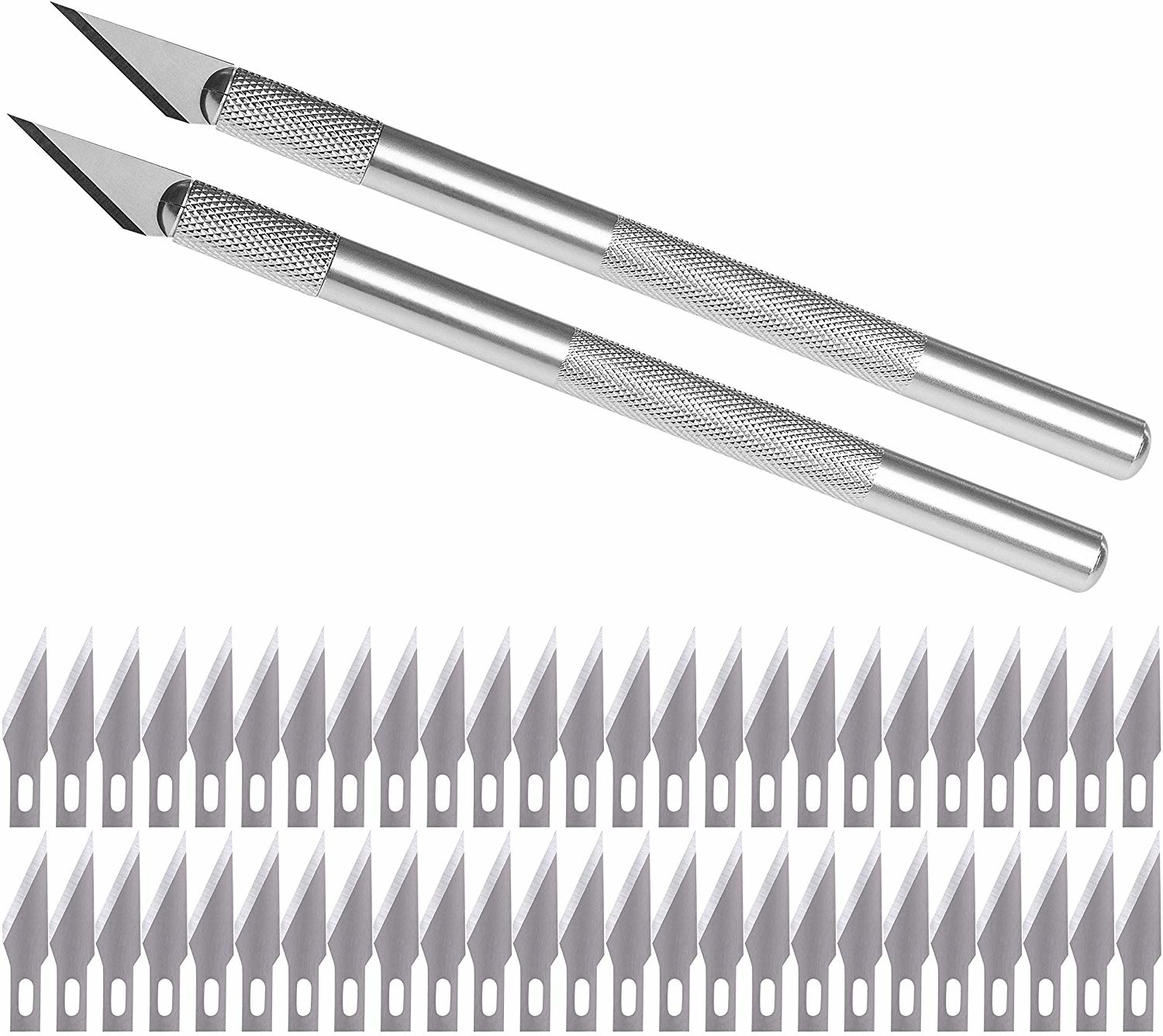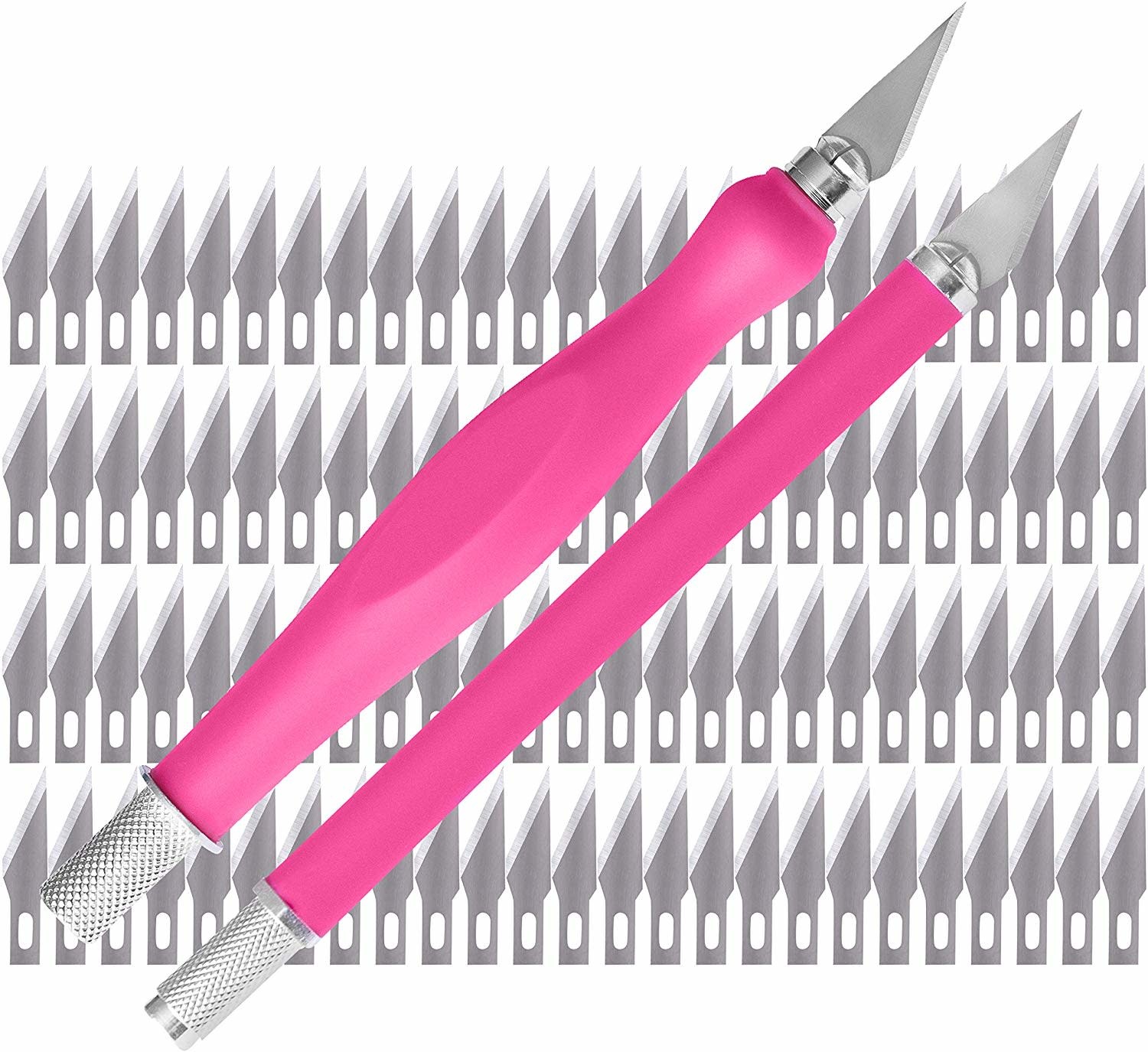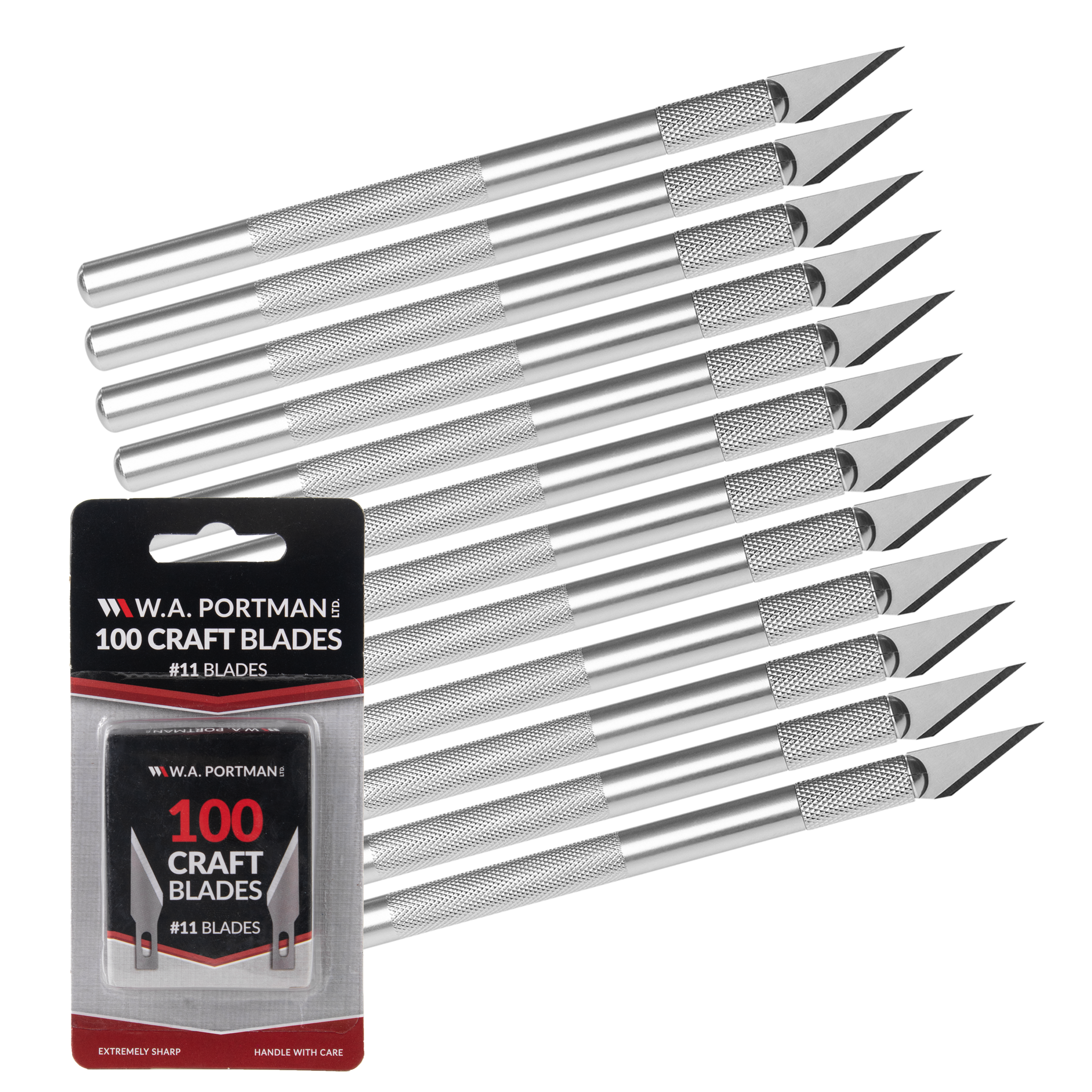 12pk Craft Knife w/Extra Blades