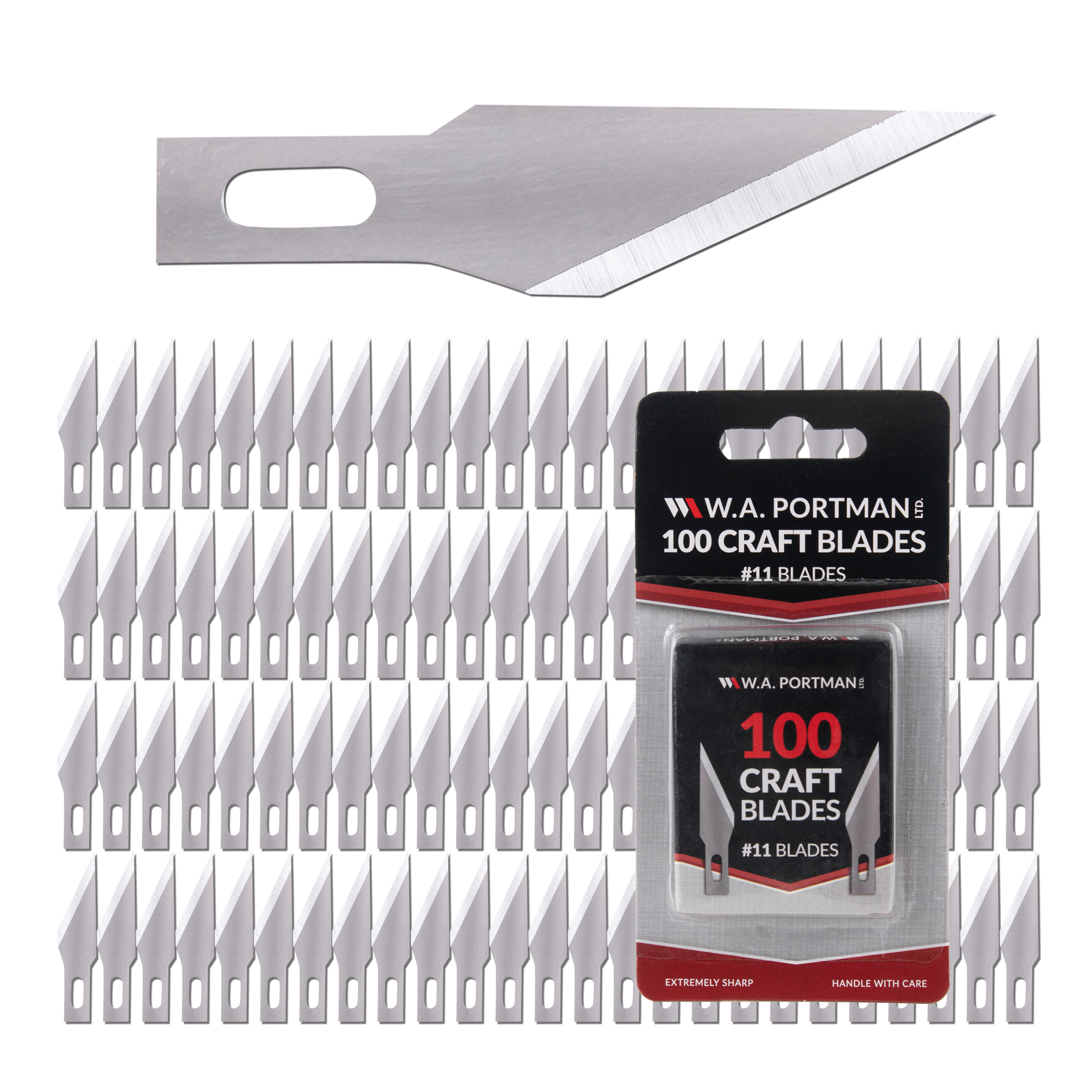 100pk Craft Knife Blades
This pack is a safe bet to never run out of blades again. Featuring 100 of our #11 blades, these are compatible with any of our craft knives. No need to worry when you have lots of extra blades!
Universal & Versatile - These blades are practically universal, fitting most X-Acto knives and other #1 style craft and hobby knives. Each sharp blade can cut through various materials including paper, plastic, leather, film, acetate & wood with ease and comfort.

Most Practical 100pc Blade Refill Pack - Lots of crafting projects lined up? With 100 pieces of reliably sharp replacement blades, work on your creations with peace of mind knowing you won't run out of blades any time soon!

Premium Grade, Scalpel Sharp Steel Blades - Our craft cutter blades are made from premium-grade steel providing precise scalpel-sharp cuts when you need to cut through either thin or thick materials for your work or hobby.

Safety & Convenience You Can Count On - This pack of 100 blades comes in a plastic reusable dispenser & case to safely store your blades and dispose worn-out ones. An easy-change blade system also lets you replace blades quickly and safely to meet all your cutting needs.
Article number B11-100C-FL
Related Products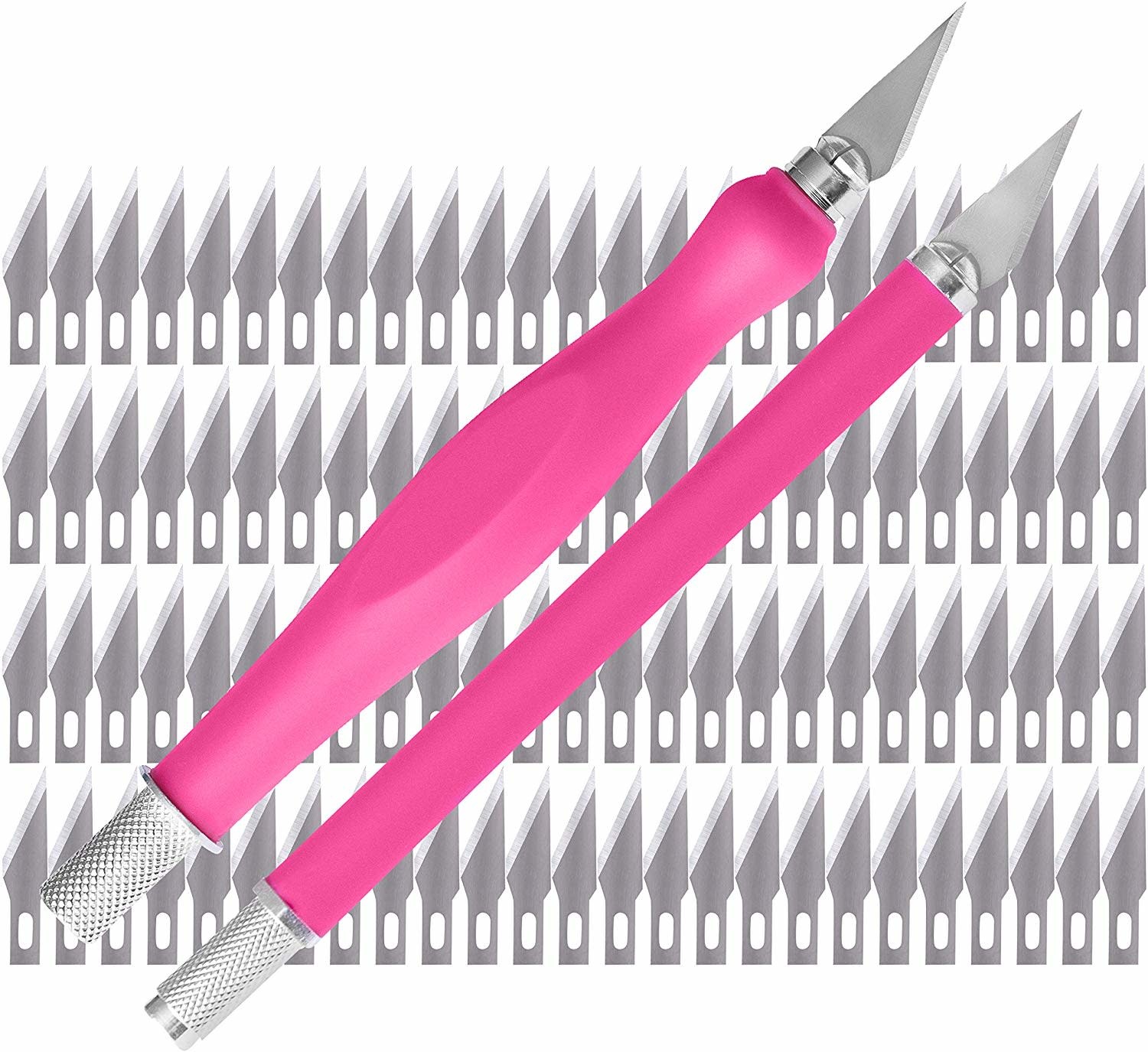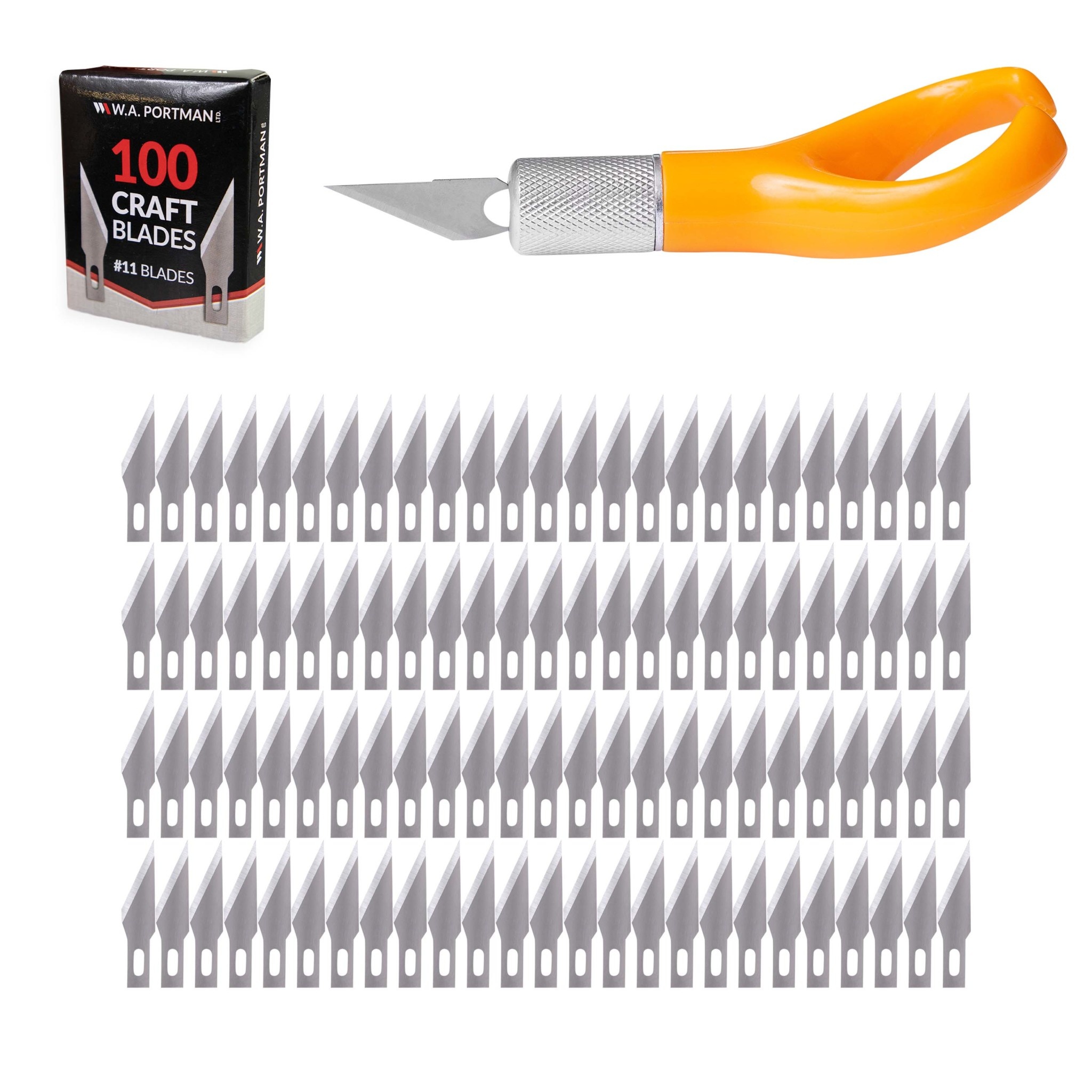 Fingertip Craft Knife Set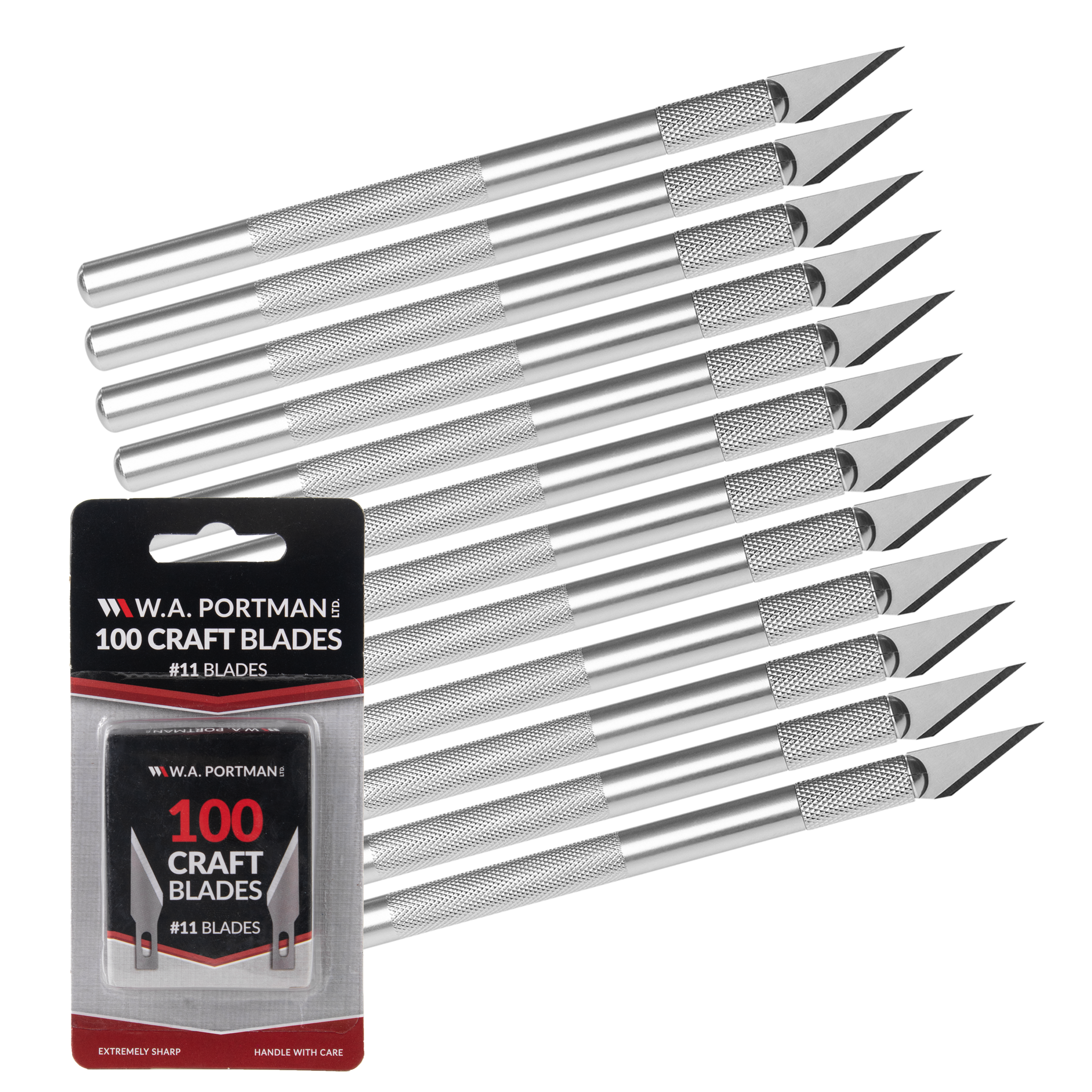 12pk Craft Knife w/Extra Blades