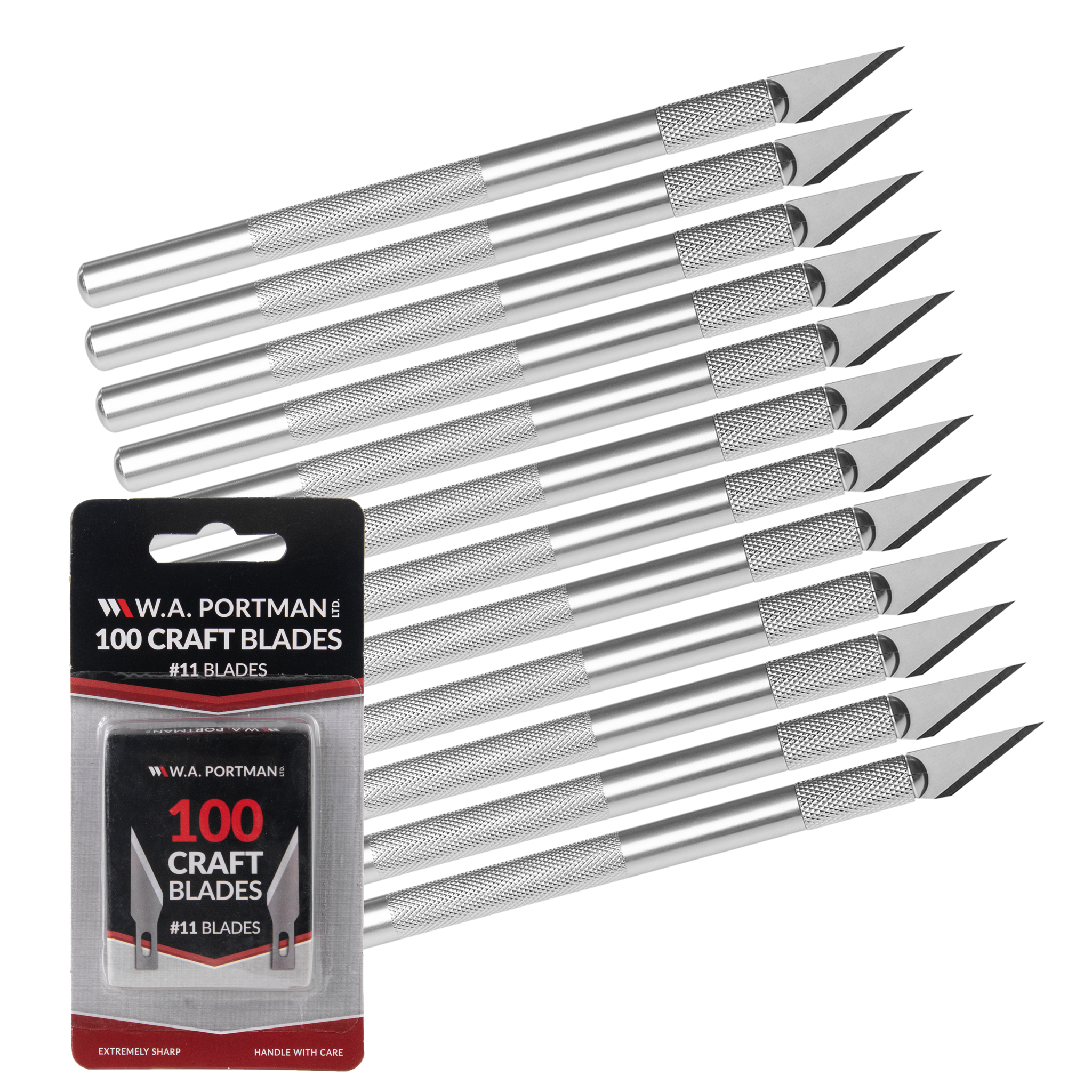 12pk Craft Knife w/Extra Blades
The ultra craft knife pack. Featuring 12 of our craft knives and 100 extra #11 blades; paper, fabric, rubber, and more are no match. This set is sure to there for you throughout all of your crafting adventures!
Best Craft Knife Value Pack - With 12 precision craft knives & 100 premium replacement blades in a single pack, this set is ideal for hobby groups & crafting classes, or individuals with multiple projects needing a steady supply of sharp knives & blades.
Extreme Comfort & Control - Each precision knife comes with heavy duty but lightweight, non-slip stainless steel knife handle, allowing you to maneuver each cut the way you control a pen when writing, resulting in best quality cuts. Works with most X-Acto blades as-well!
Safety & Convenience You Can Count On - Replacement blades fit most X-Acto knives & other #1 style knives and come in a plastic reusable dispenser to store your blades & dispose worn-out ones. An easy-change blade system also lets you replace blades quickly & safely.
Premium SX5 Carbon Steel Blades - Our craft cutter blades are made from high quality SX5 carbon steel providing precise scalpel sharp cuts when you need to cut through either thin or thick materials for your work or hobby.
Article number SX01x12/B11-100C-FL
Related Products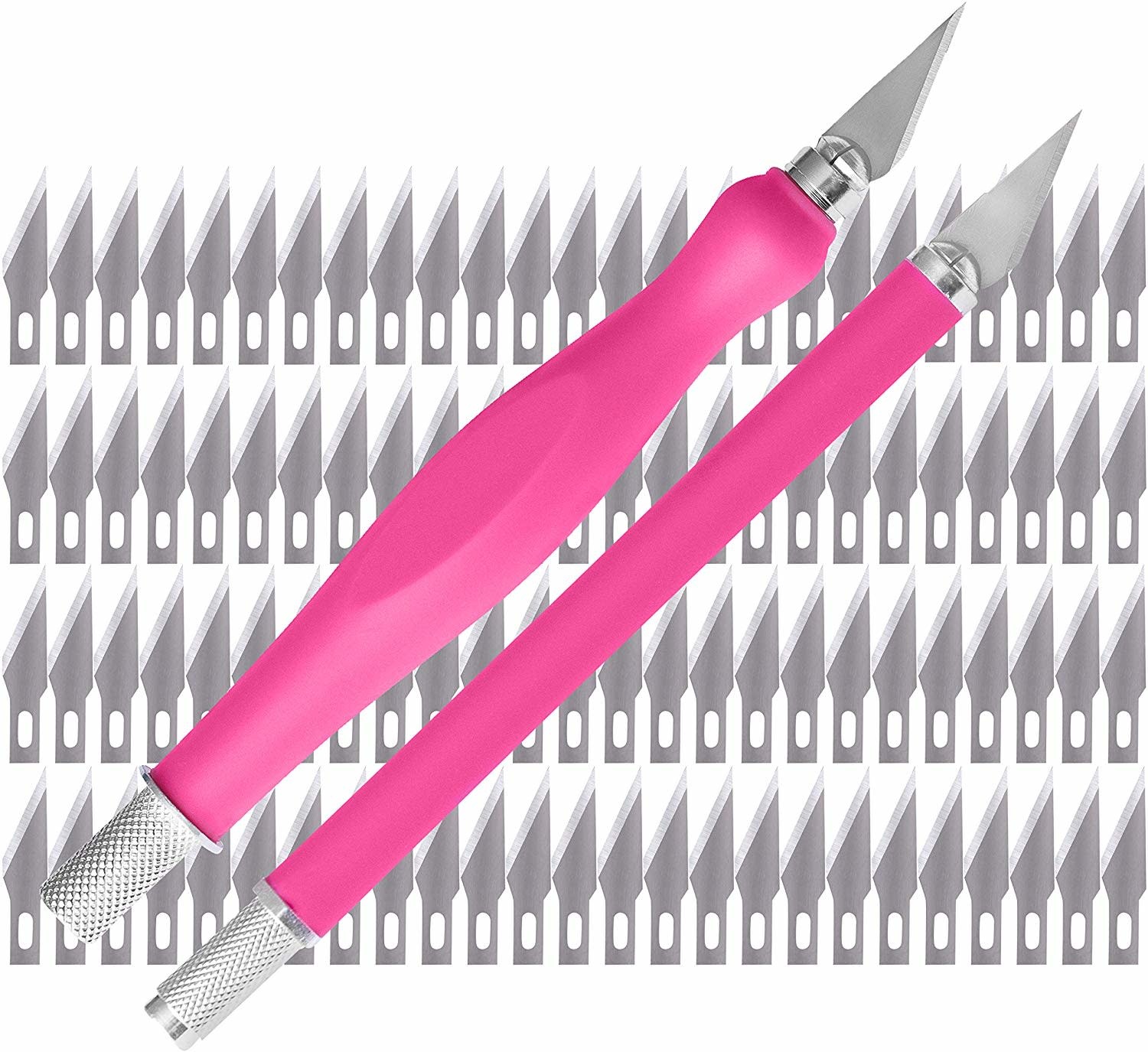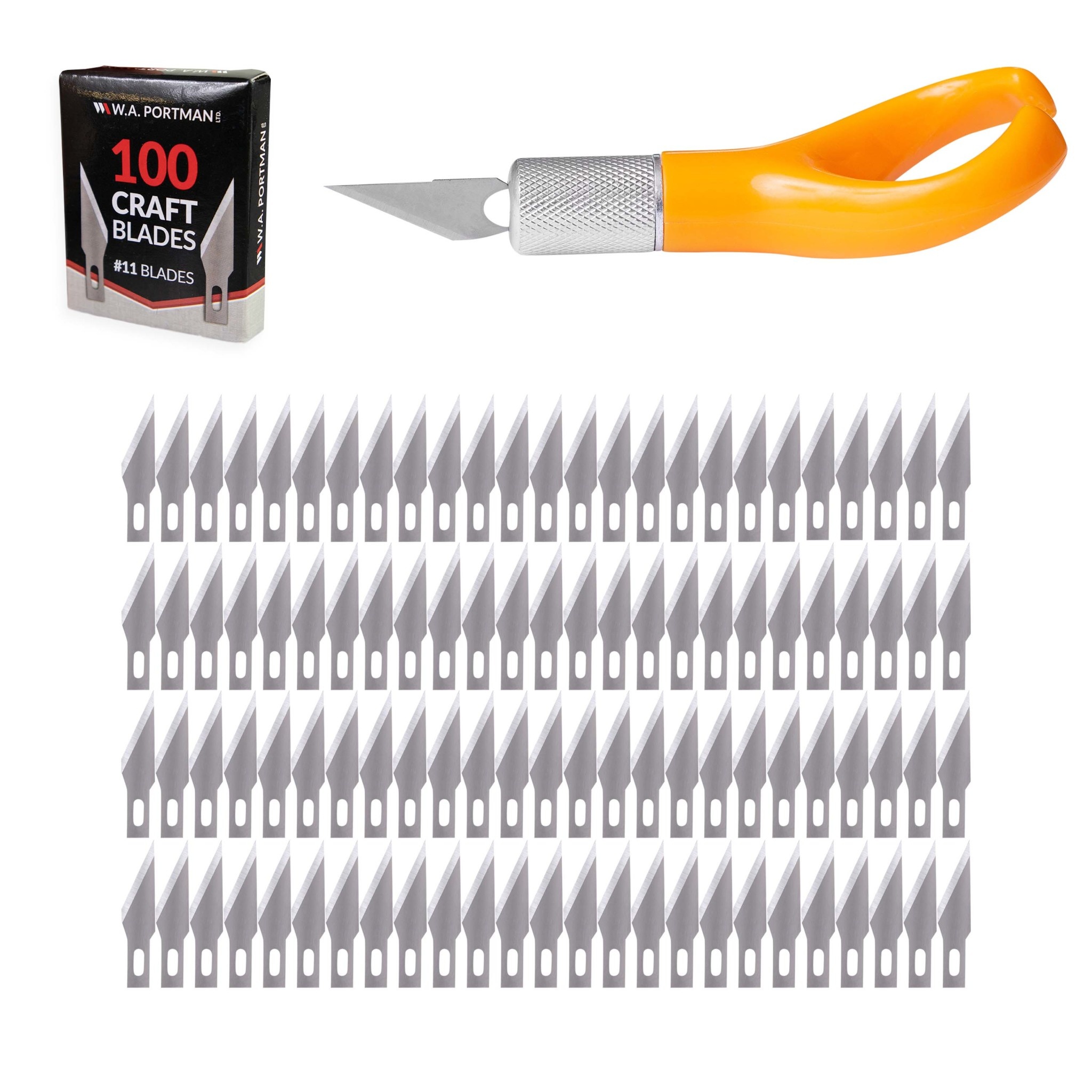 Fingertip Craft Knife Set