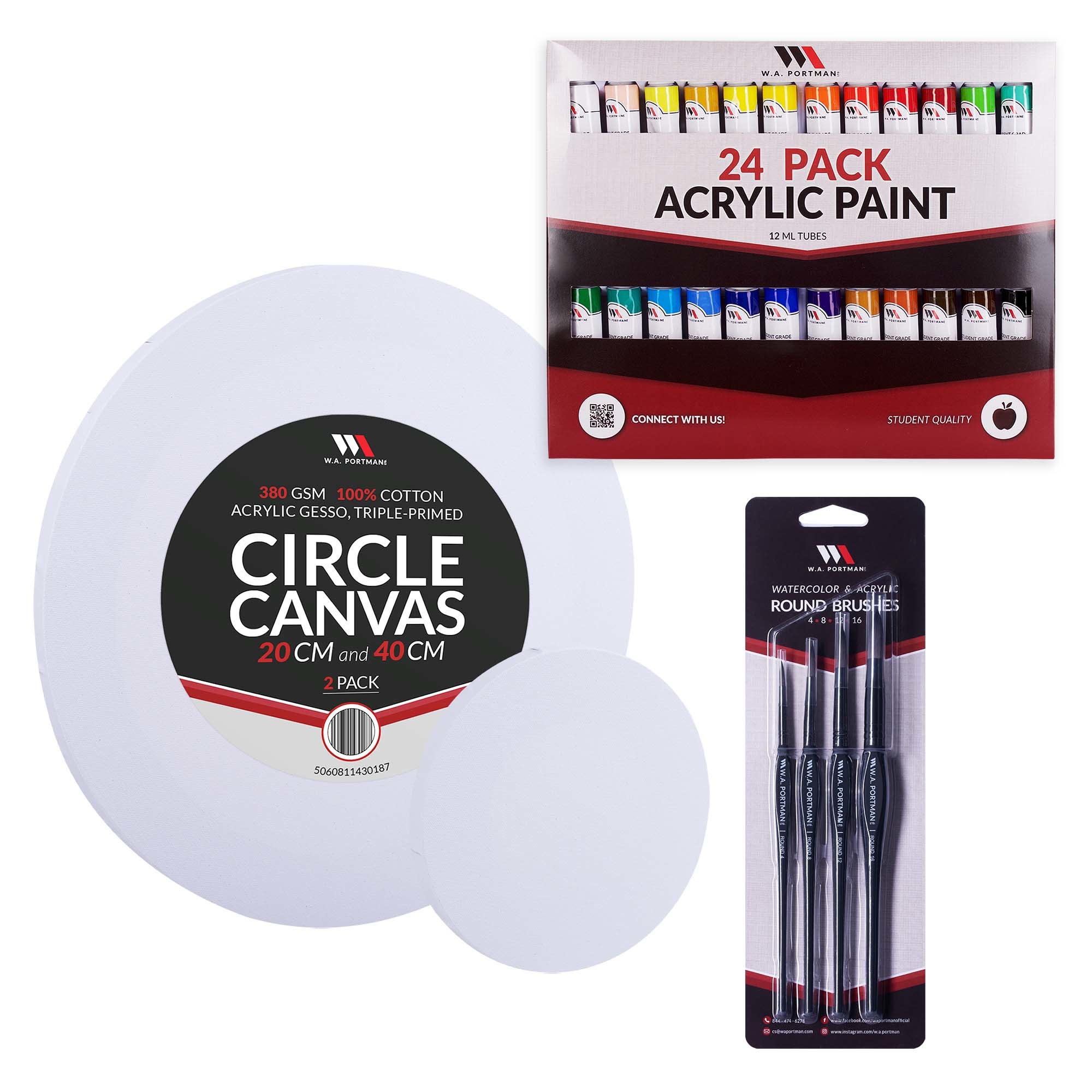 Circle Canvas & Round Brush Deluxe Painting Set
The WA Portman Canvas Painting Set includes a 2 pack of round canvases in two different sizes. A set of 24 acrylic paints and a 4-piece round paintbrush set make the perfect additions, giving you all the supplies you need for your next project!
Canvas Painting Set - The WA Portman Canvas Painting Set includes a round canvas set, a 24 pack of acrylic paints and a set of round paintbrushes. Create a unique work of art within the shape of the canvas or use it to your advantage! You'll love how the acrylic paint flows smoothly over the primed canvas when paired with our synthetic taklon brushes.
Stretched Canvas Pack of 2 - 2 canvases in two different sizes! This set with one large blank canvas at 40 cm and one small canvas at 20 cm give you space to experiment and create. When you're done, these canvases are ready to hang for display!
24 Pack Acrylic Paints - Vibrant and lightfast pigments are packed into each 12 ml tube for bold artwork that won't fade or flake over time. Paints are easy to blend and dry fast, making them easy to use.
4 Pack Round Brushes - Synthetic bristles make smooth strokes and bold lines. The triangle grip makes for a more comfortable painting experience and allows for longer painting hours. With four sizes you'll always have the perfect brush for your project.
This product has a Prop 65 Warning
Article number SC_Round2/4RPB/SFP004_24C-3-FL