Posted on
By Jeff Bergenstock
Today we will be going over step-by-step instructions on how you can set up your W.A. Portman easel!
W.A. Portman Professional Easel Assemble Instructions.
*All bolts come factory tight to assure the least amount of damage to the easel.*
Let's get this started so you can begin painting as soon as possible!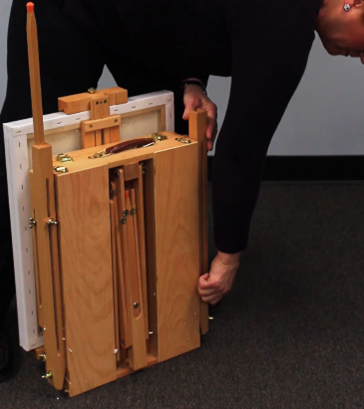 Step 1. Loosen the side wing nuts attaching the legs to the easel base and pull sideways to release the legs. Tighten wingnuts so legs sit properly in the side grooves.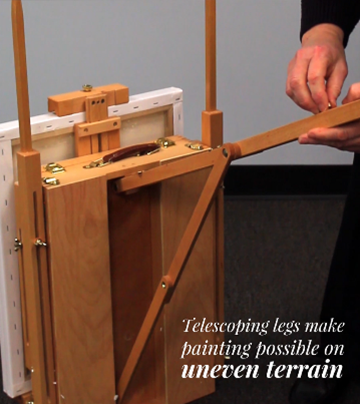 Step 2. At the base of the easel, loosen the wing nut just under the carrying handle. Pull out to release the leg and loosen wingnut at center of leg to extend down. Tighten wingnut at base of easel to lock back leg into place.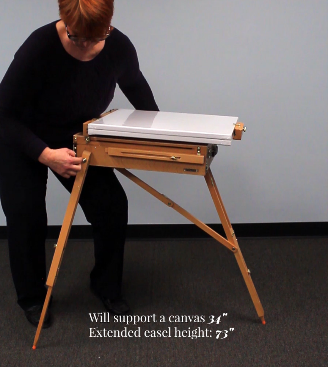 Step 3. Adjust easel legs to desired height and tighten wing nuts securely.
Step 4. To extend lid, open latches and loosen side wing nuts. Lift lid into position and tighten side wing nuts.
-Once everything is tightened and the wooden lid is open, you can now set up your station!
-Place your wooden palette on the front drawer to use for mixing paint.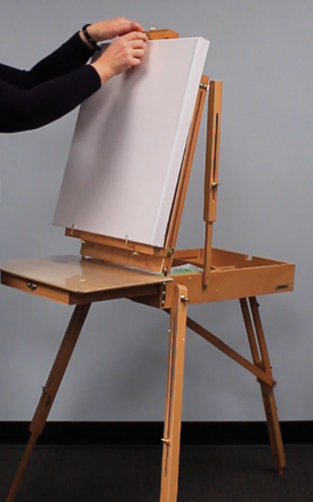 Step 5. Open easel lid and inside you will find your set of painting and drawing supplies including:
-3 multi sets of versatile, durable high-quality paint brushes.
-1 set of 24 acrylic paint tubes & 1 set of 24 watercolor paint tubes.
-Canvas, watercolor paper, palettes, & more!