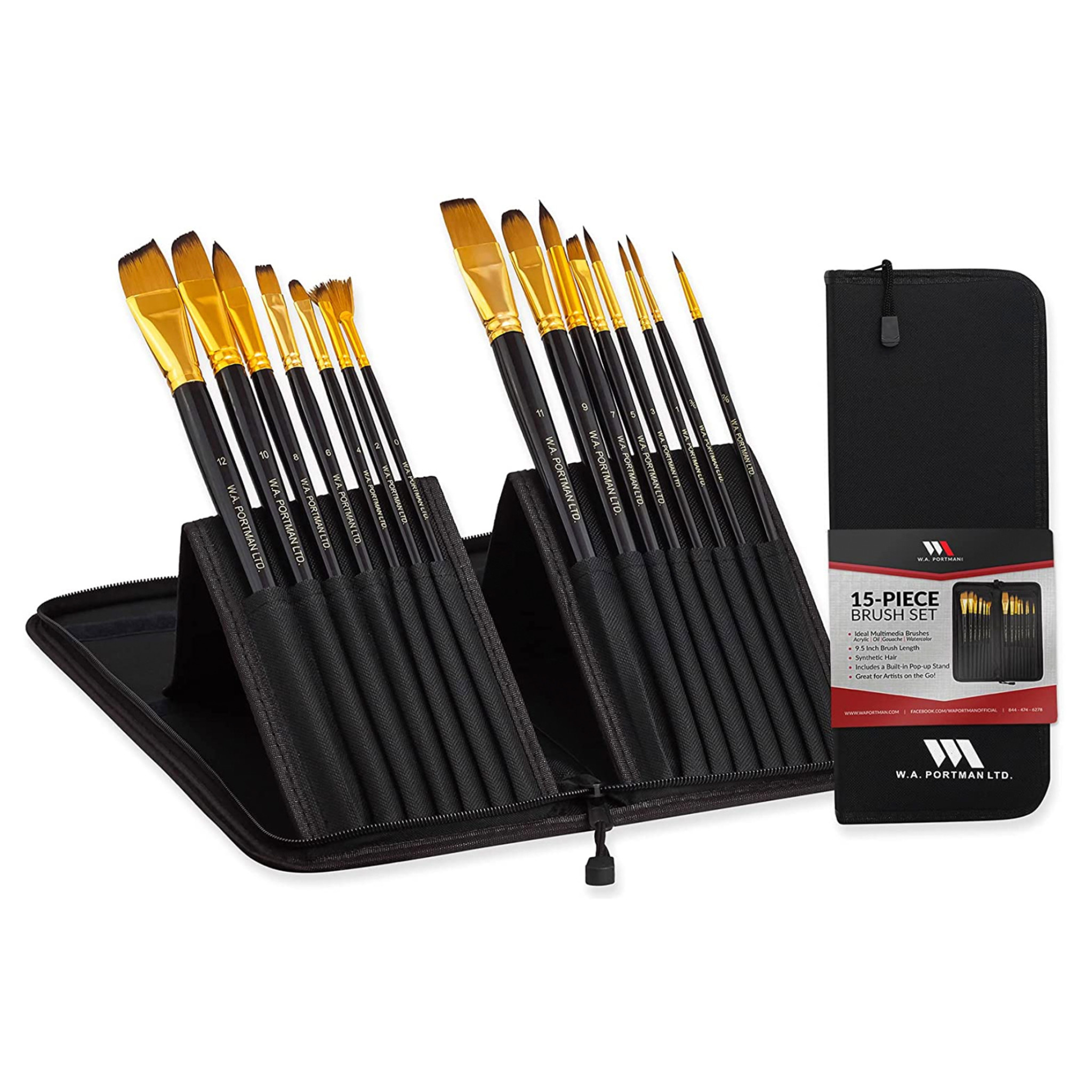 15pc Artist Paint Brush Set
This set is a painters essential. Featuring a pop-up case, variety of brush types ranging from 2/0 to 12 and compact design. For fine detail or a larger wash; this set will travel easy and help you accomplish any painting!
Pop Up Case For Organization - These 9.5 Inch professional brushes come in a functional and attractive case for easy storage and travel. Includes a pop-up stand so the brush you need is just a reach away. Ideal for plein air painters, travel artists, and people who like their quality brushes to be clean and organized!
Variety Paint Brush Set - Gives you the versatility to work with an acrylic paintbrush, watercolor paintbrushes and gouache paint brushes all in one canvas wrapped professional paint brush set! It's the perfect all-in-one set for artists, teachers, students, and more.
Brushes For All Ages - Great as adult paintbrushes or kids' paintbrushes! This quality set assures that artists of all ages have a chance to work with a variety of mediums with the proper tools! These brushes will help produce a better result!
Travel & Organization - Our long-handled brushes come in a handy pop-up stand case to keep your professional paintbrush set organized and ready for on-the-go adventures. It's compact and light design makes this professional set ideal for travel and school!
Brushes Included:
#12, #10, #5, #2 - Angled Shader
#8 - Filbert
#9 - Oval
#6, #11 - Flat
#0 - Fan
#2/0 - Short Round
#3/0 - Rigger
#7, #1, #3 - Round
#4 - Filbert
Article number BS15EA-FL
Related Products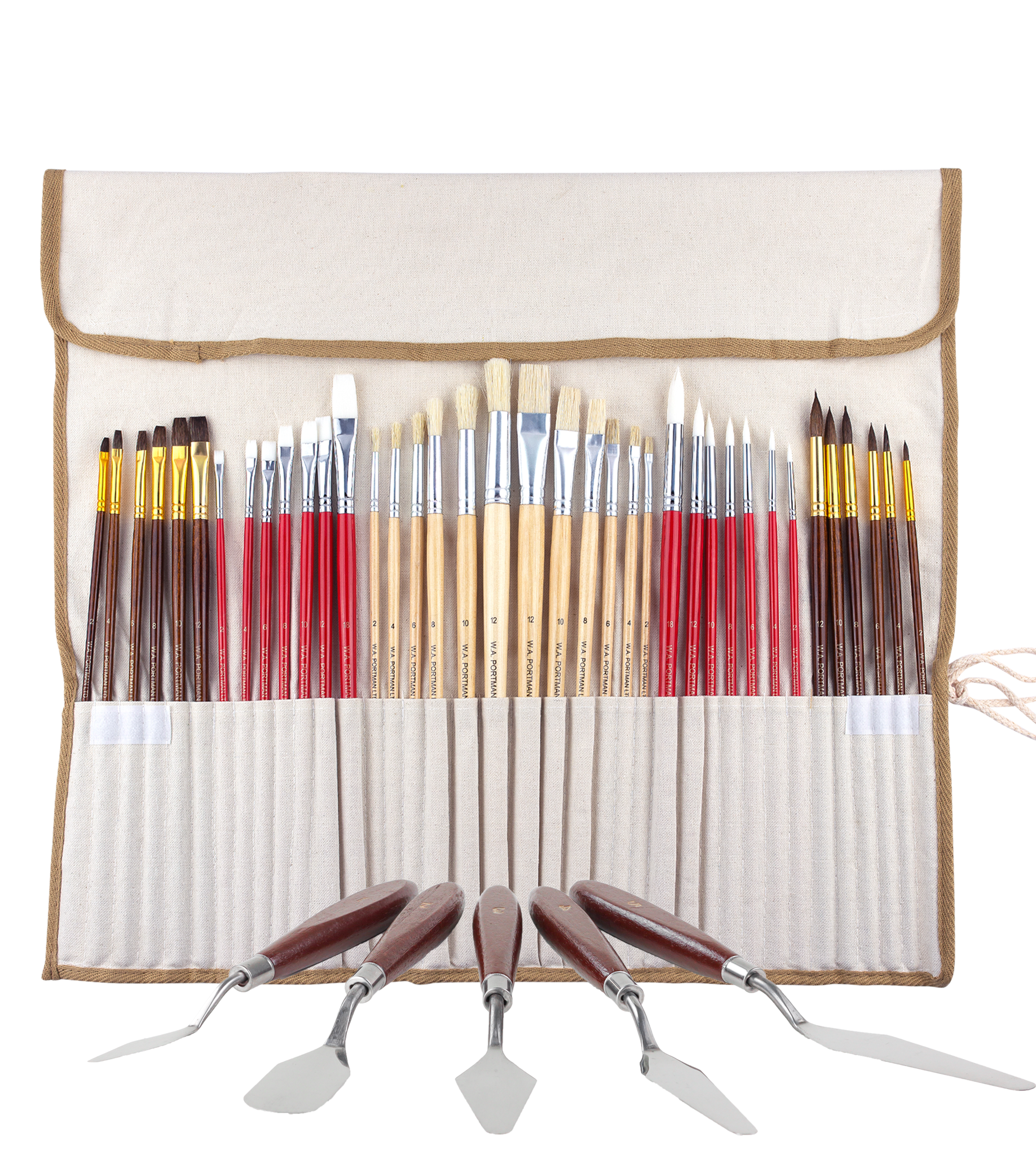 38pc Professional Paint Brush Set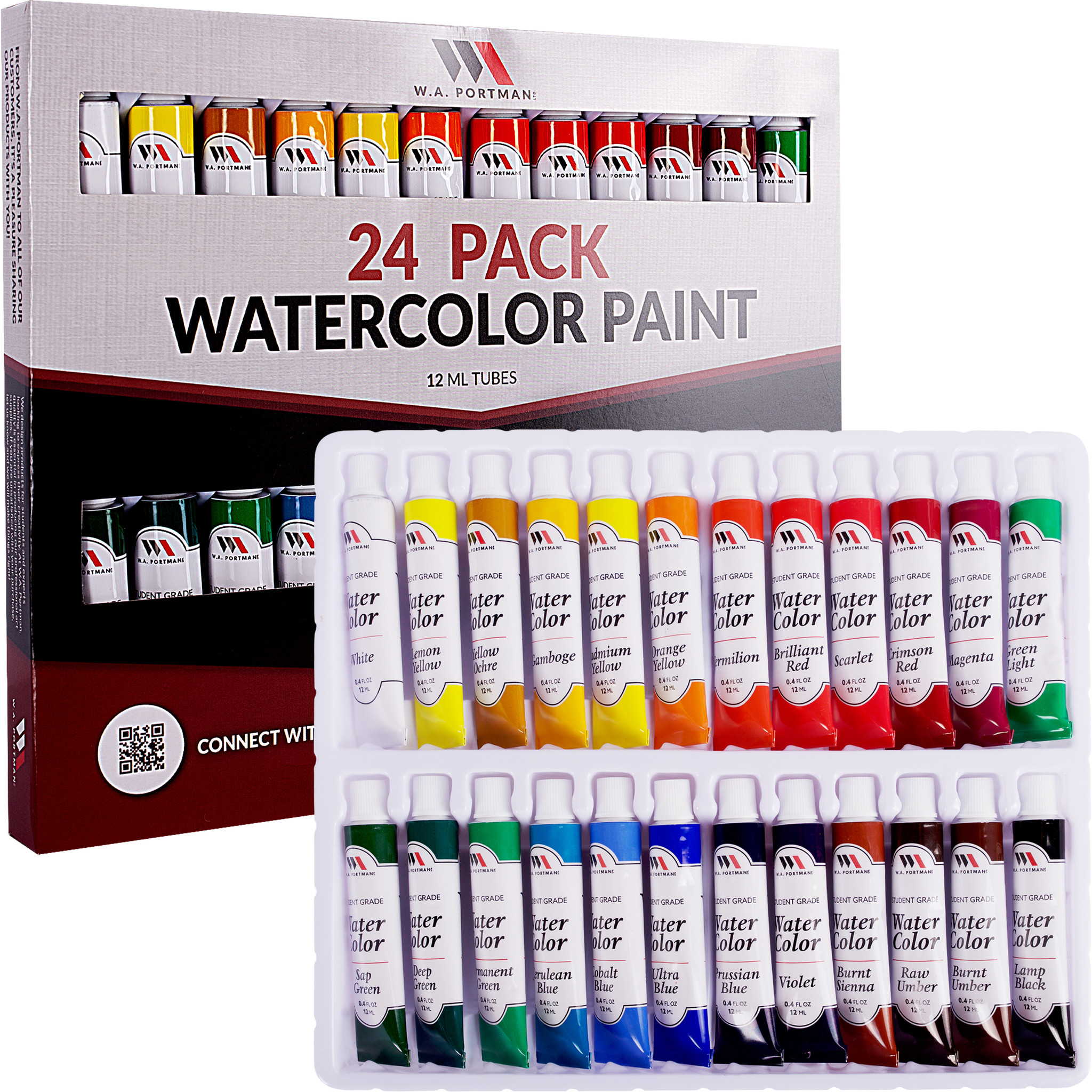 24pk Watercolor Paint Tube Set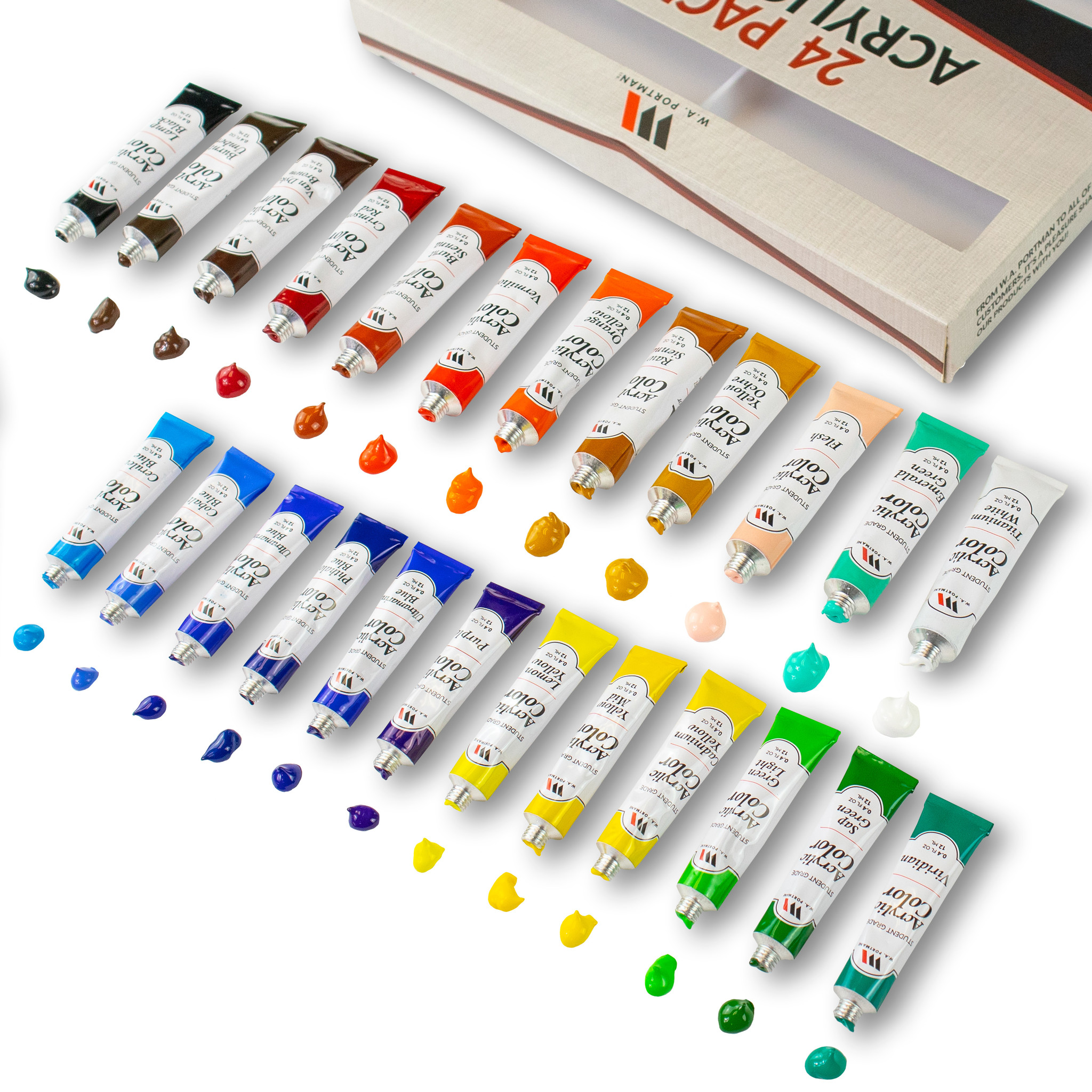 24pk Acrylic Paint Tube Set