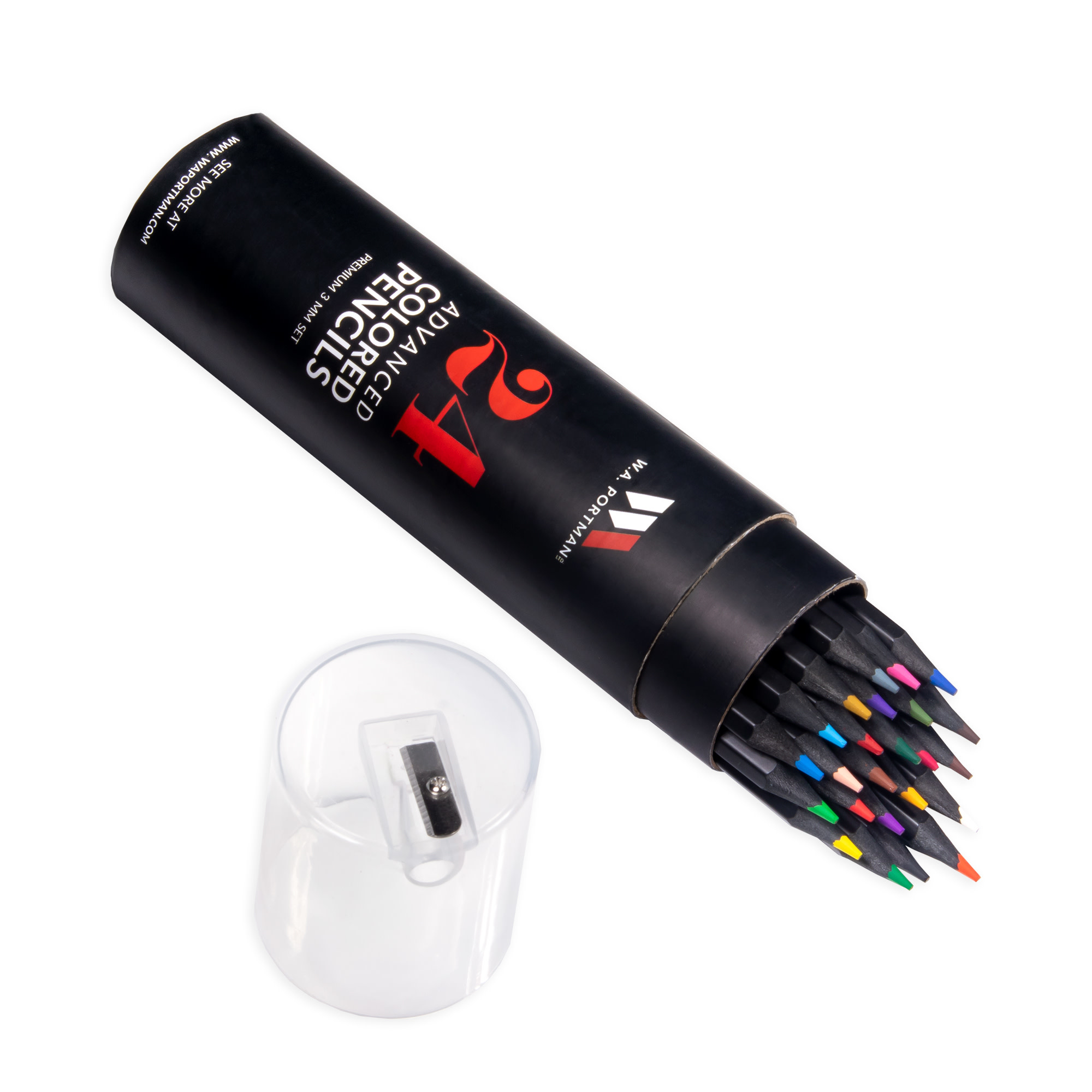 24pk Advanced Colored Pencils
Experience 24 colors of creative freedom. These oil based pencils are vibrant, sleek and come with a sharpener built into the cap. This travel friendly pack is ready for all the blending adventures you will take them on!
Vibrancy & Durability - Seamlessly shade and blend with these vibrant drawing pencils to create an array of artistic techniques. Color can be easily layered and burnished to create new hues and render hyper-realistic works of art. Design and detail with superlative precision.
Artist Quality Colored Pencil - These solid black wood pencils are sleek and designed specifically with the artist in mind. The colored pencil's hexagonal shape keeps it from rolling off the table while resisting breakage for a longer pencil life.
For Artists On The Go - These colored pencils for artists come in a compact, handy pencil case with a built-in pencil sharpener. This makes the tube of 24 pack of pencils ideal for a range of artists who enjoy organization, efficiency, excellence and practicality.
Versatility - Can be used on a range of paper types and in tandem with other mediums, including watercolor and ink to make lively multimedia pieces. These blendable colored pencils are great for creating smooth gradients for increased accuracy.
Article number 24CP-1-FL
Related Products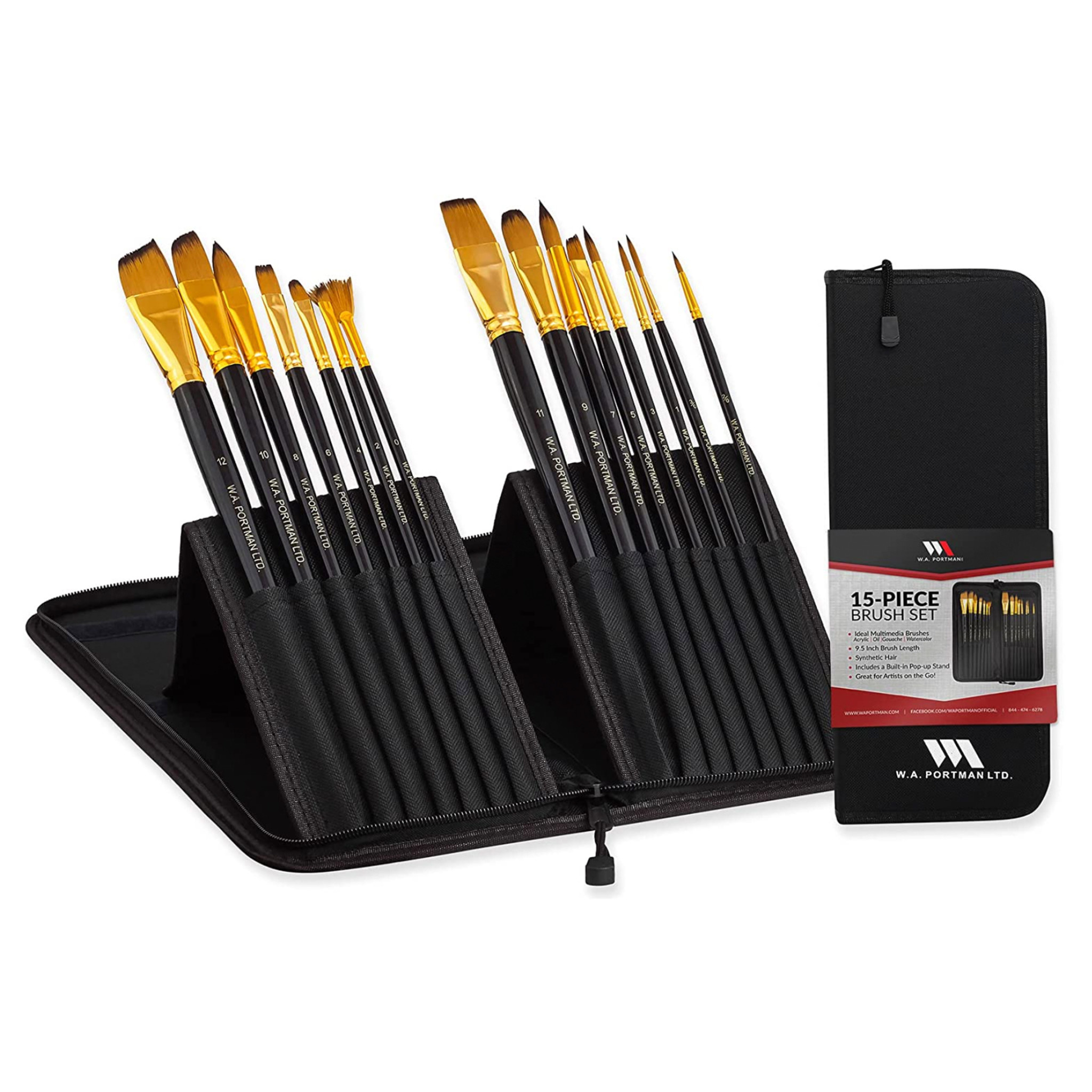 15pc Artist Paint Brush Set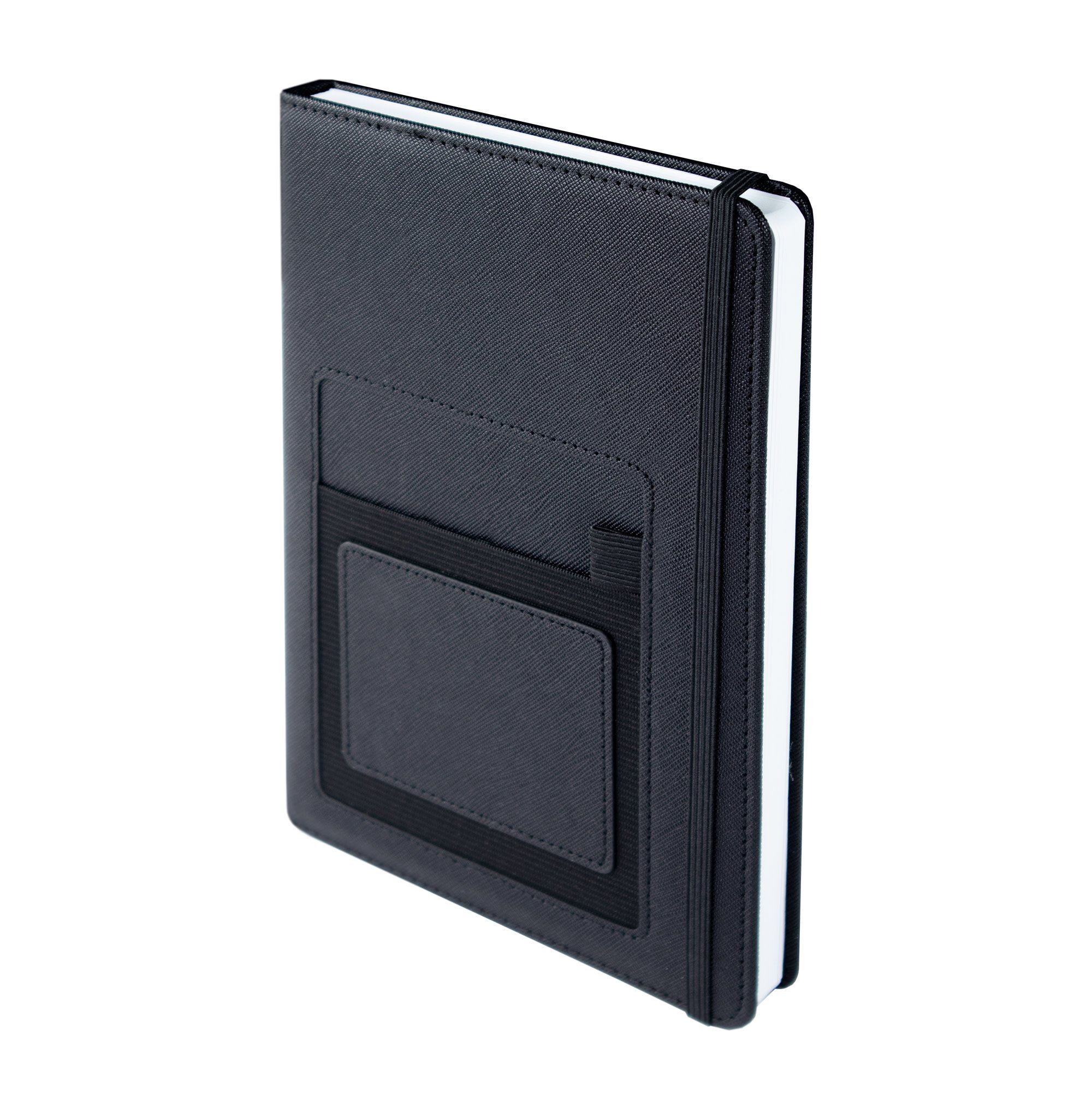 A5 Waterproof Pocket Sketchbook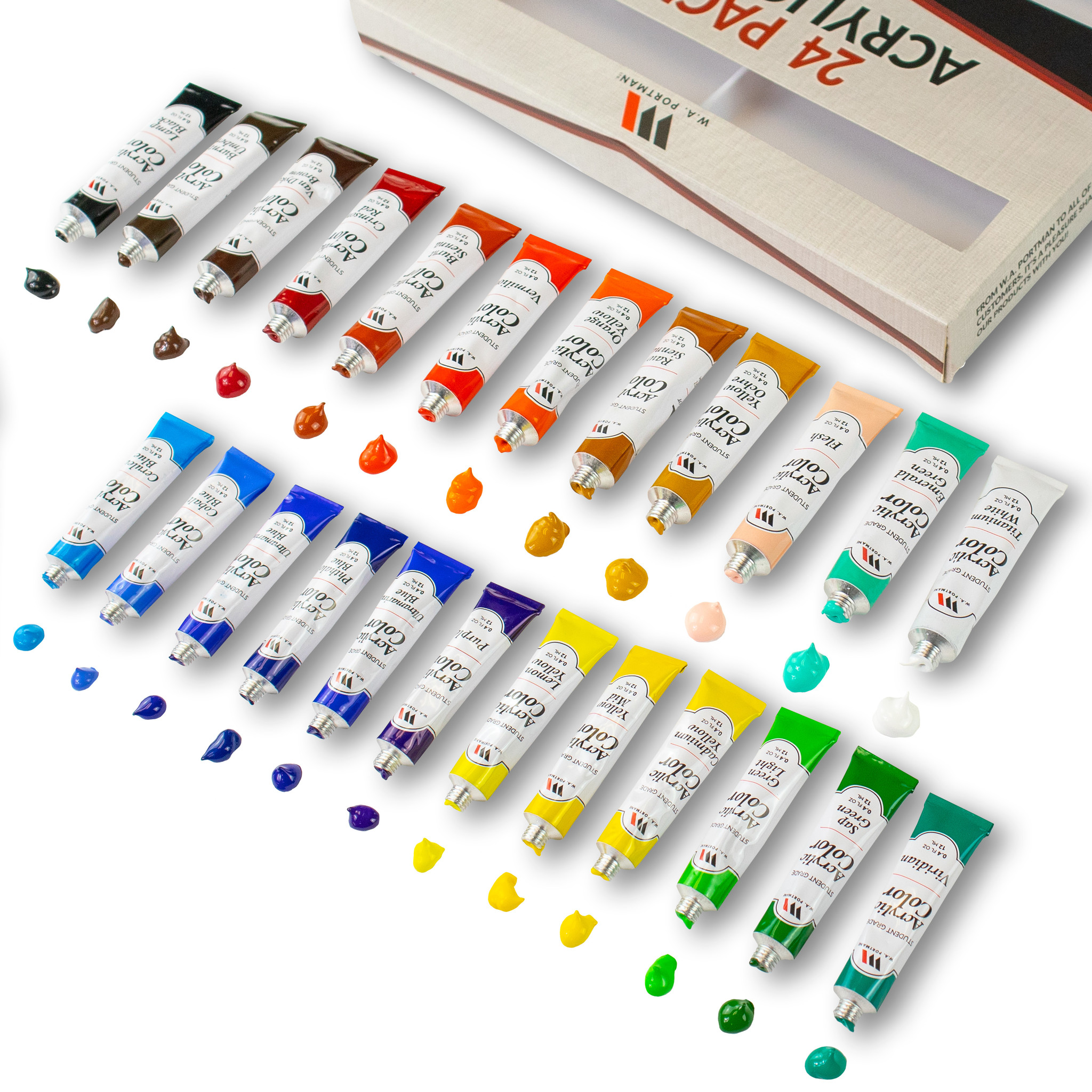 24pk Acrylic Paint Tube Set