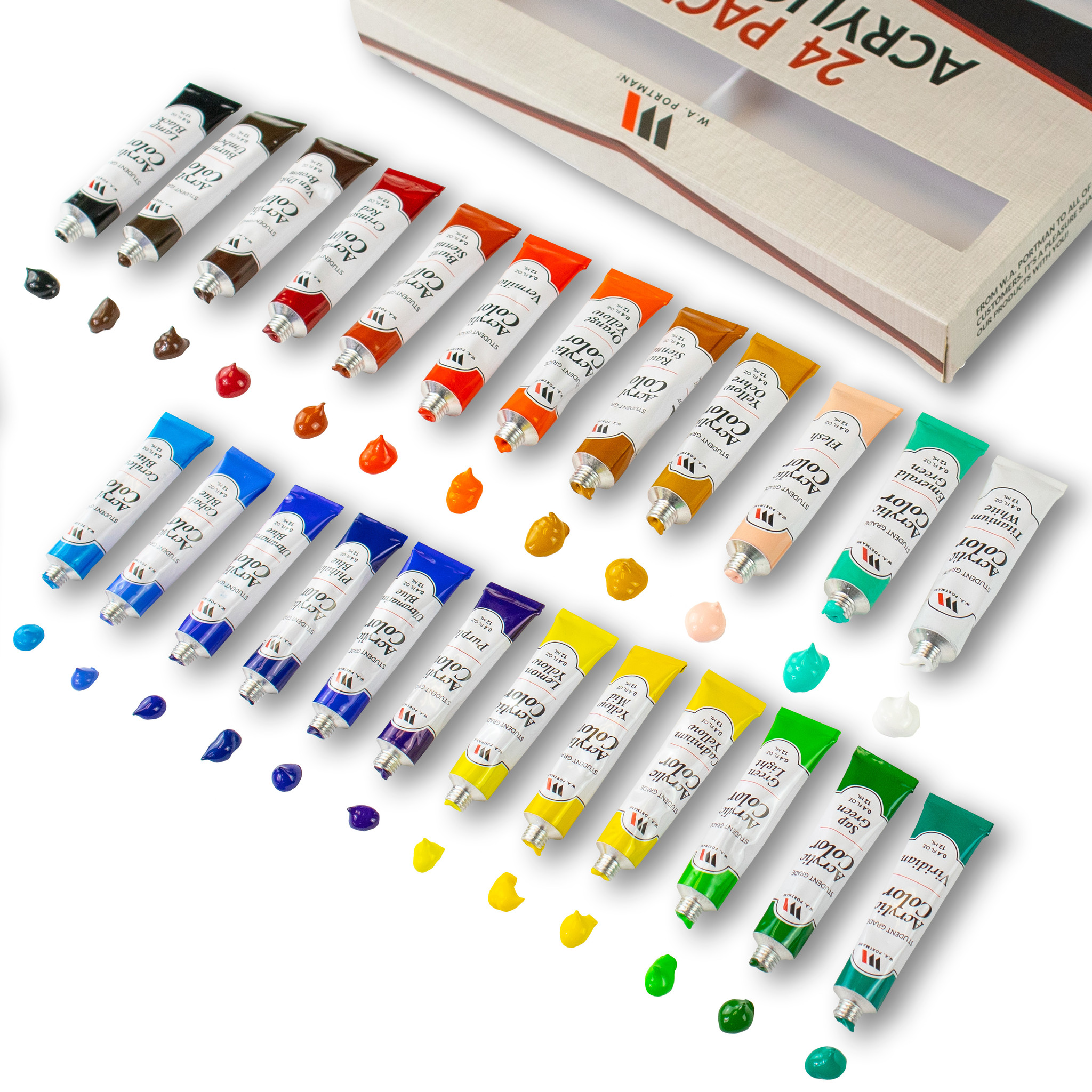 24pk Acrylic Paint Tube Set
More paint to help you create. This set includes 24 of our 12ml acrylic paint tubes in a wide variety of amazing colors. Lightfast and ready to blend to your heart's content. Skip the mess with our easy-to-use paint tubes!
Great Acrylic Paint For Everyone - 24 ultra-smooth paints make this the perfect set for both students & professionals. You'll love how easy these art paints are to blend & how smooth they go on your canvas, paper or other craft supplies & materials.
Lightfast Acrylic Paints - Pigments used in the 24 pack acrylic paint set are resistant to fading when exposed to light. Colors will maintain their tone and stay vibrant. Create lasting pieces of art, knowing they won't fade or discolor in the sun.
Vibrant Paint Pigments - Each 12 ml acrylic tube is packed with intensely pigmented paint. With vibrant colors that won't fade, artwork will stay bright and bold. Each acrylic paint blends beautifully and dries faster than other paints on the market.
Durable & Flexible When Dry - With acrylic's natural malleability, you won't have to worry about your painting cracking. A welcome addition to your art supplies, you can paint with ease knowing these acrylic paints will not crack or flake away.
This product has a Prop 65 Warning
Article number SFP004_24C-3-FL
Related Products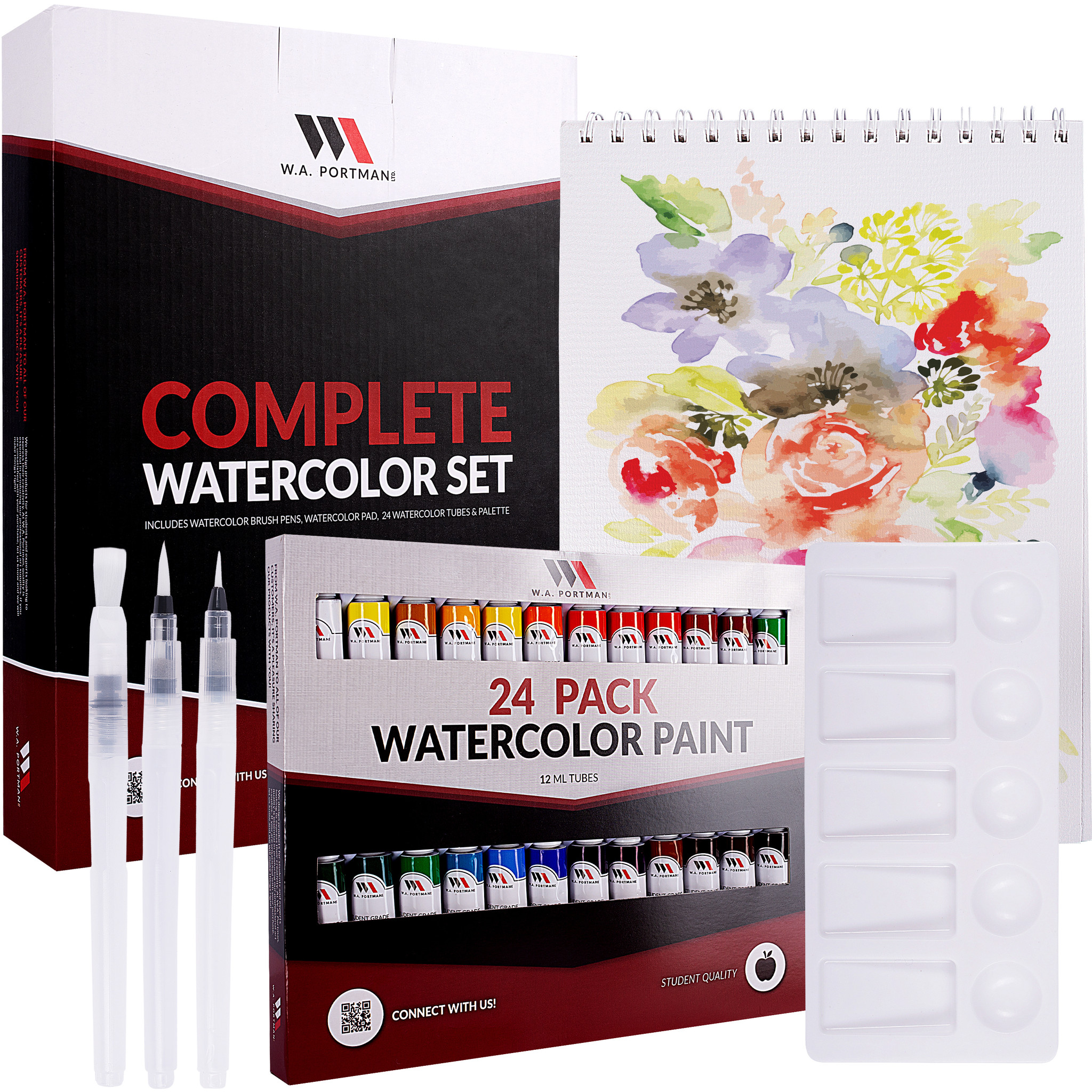 29pc Complete Watercolor Kit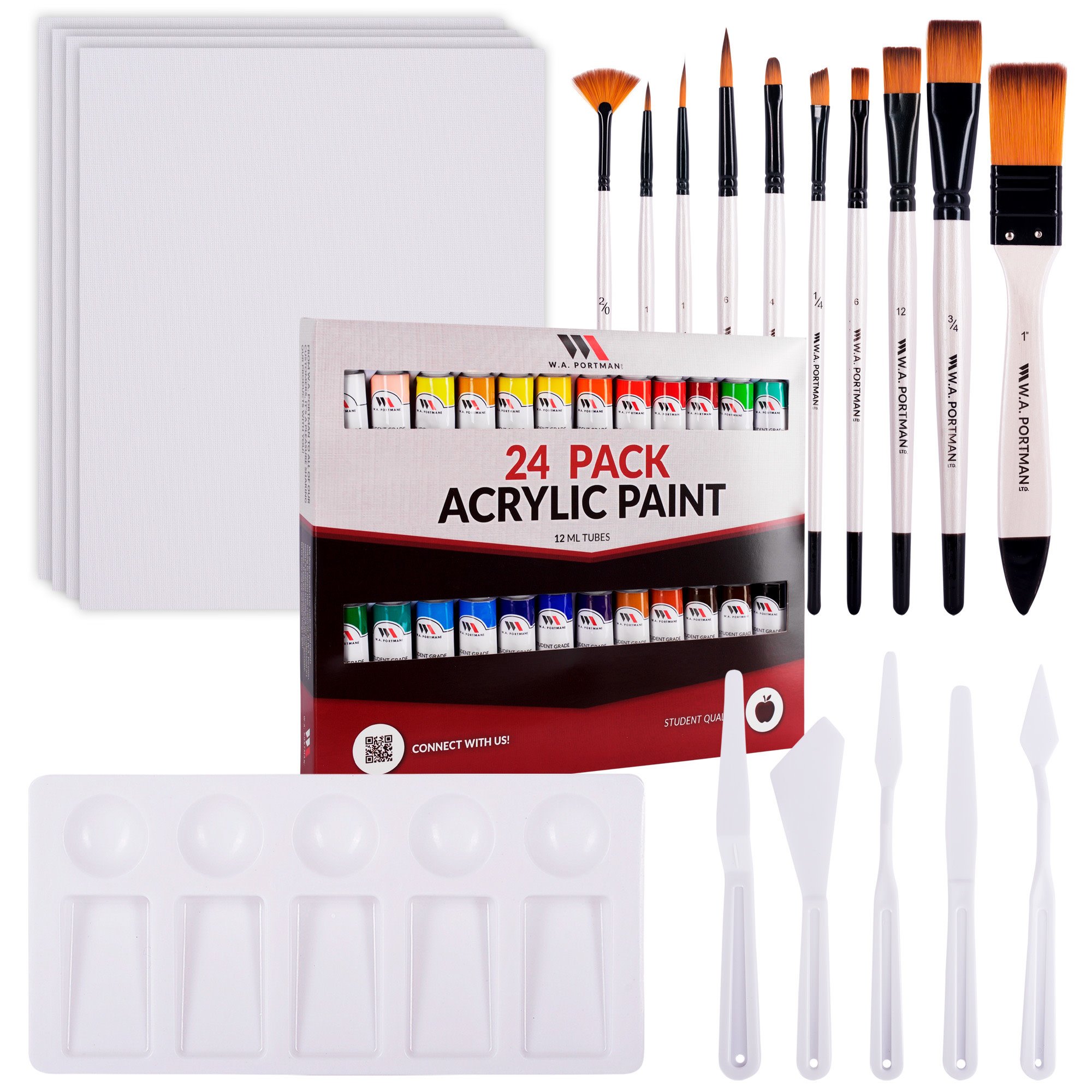 44pc Acrylic Painting Kit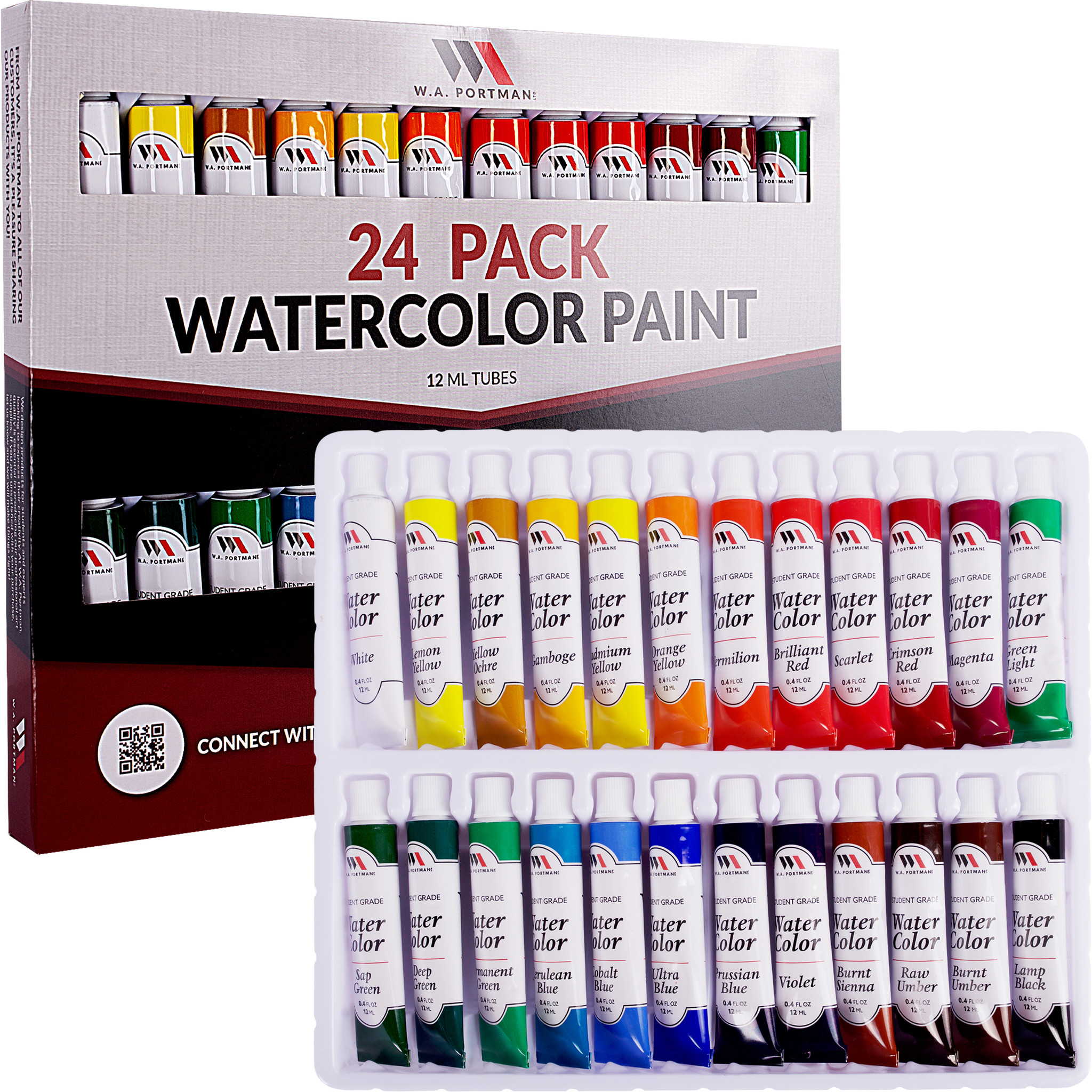 24pk Watercolor Paint Tube Set