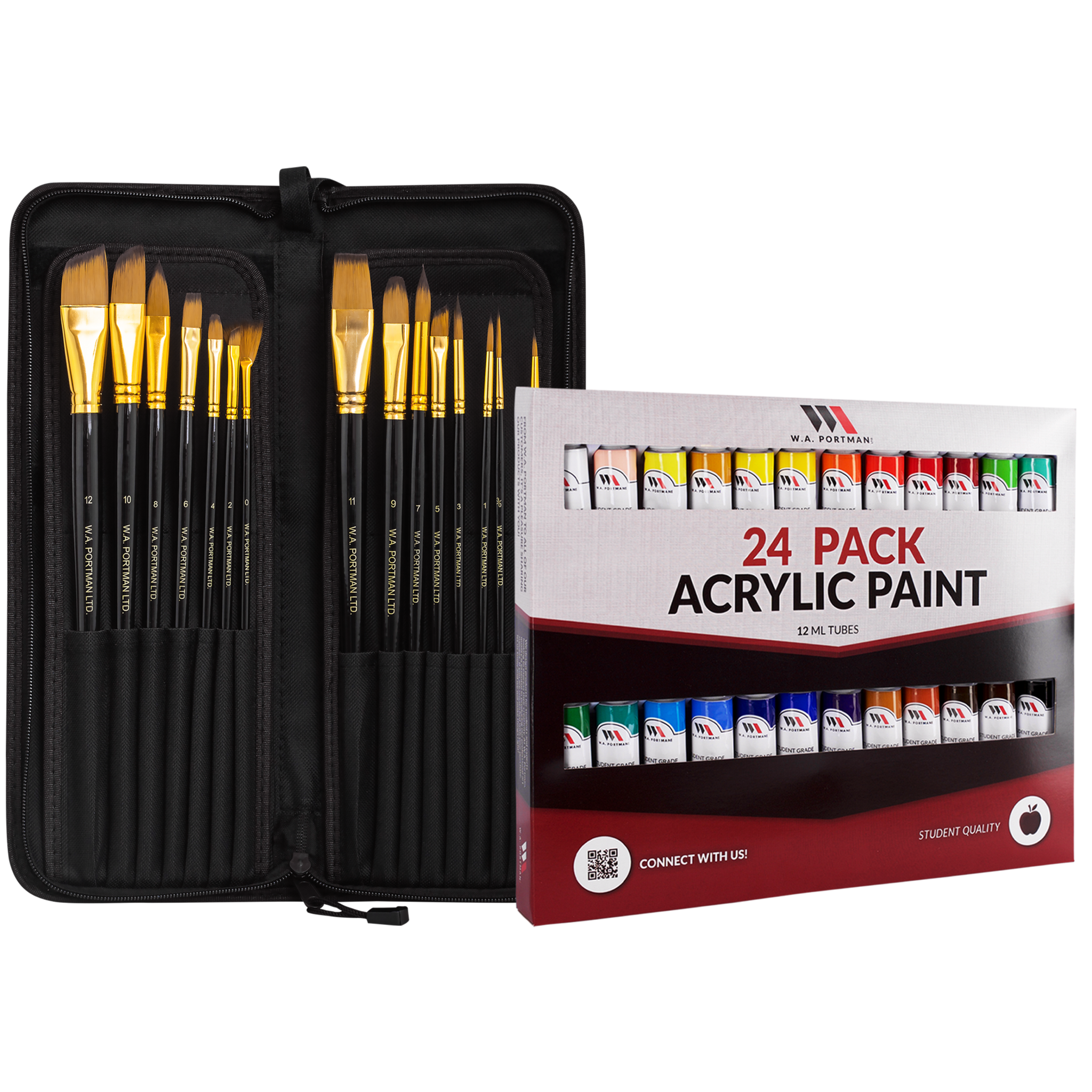 Acrylic Paint & Brush Set
The perfect set for acrylic enthusiasts. Includes our 15pc artist paint brush set and 24pk acrylic paints. This set provides a great foundation for acrylic creations. Travel light and travel right with this value set!
Complete Paint Set - Our acrylic painting set has everything you need to start your next project. With 24 acrylic paints and 15 paintbrushes in various shapes & sizes, you'll always have the right tool for the job.
Vibrant & Lightfast - Fade-resistant & highly pigmented, use these acrylic paints for canvas painting, wood painting, or other surfaces! Colors will stay vibrant over time & the thick acrylic paint is excellent for blending both on & off your canvas.
Versatile & Durable - You'll always have the right brush for the job! Each artist paint brush is made with a strong ferrule to hold the synthetic bristles tightly, and a smooth lacquered handle specially made to resist breaking when dropped.
Pop-Up Brush Holder - These artist paint brushes come in a handy case to keep your brush set organized & safe. A compact & light design make this travel set ideal for all artists & a great addition to an existing paint and brush set.
This product has a Prop 65 Warning
Article number BS15-SFP004-FL