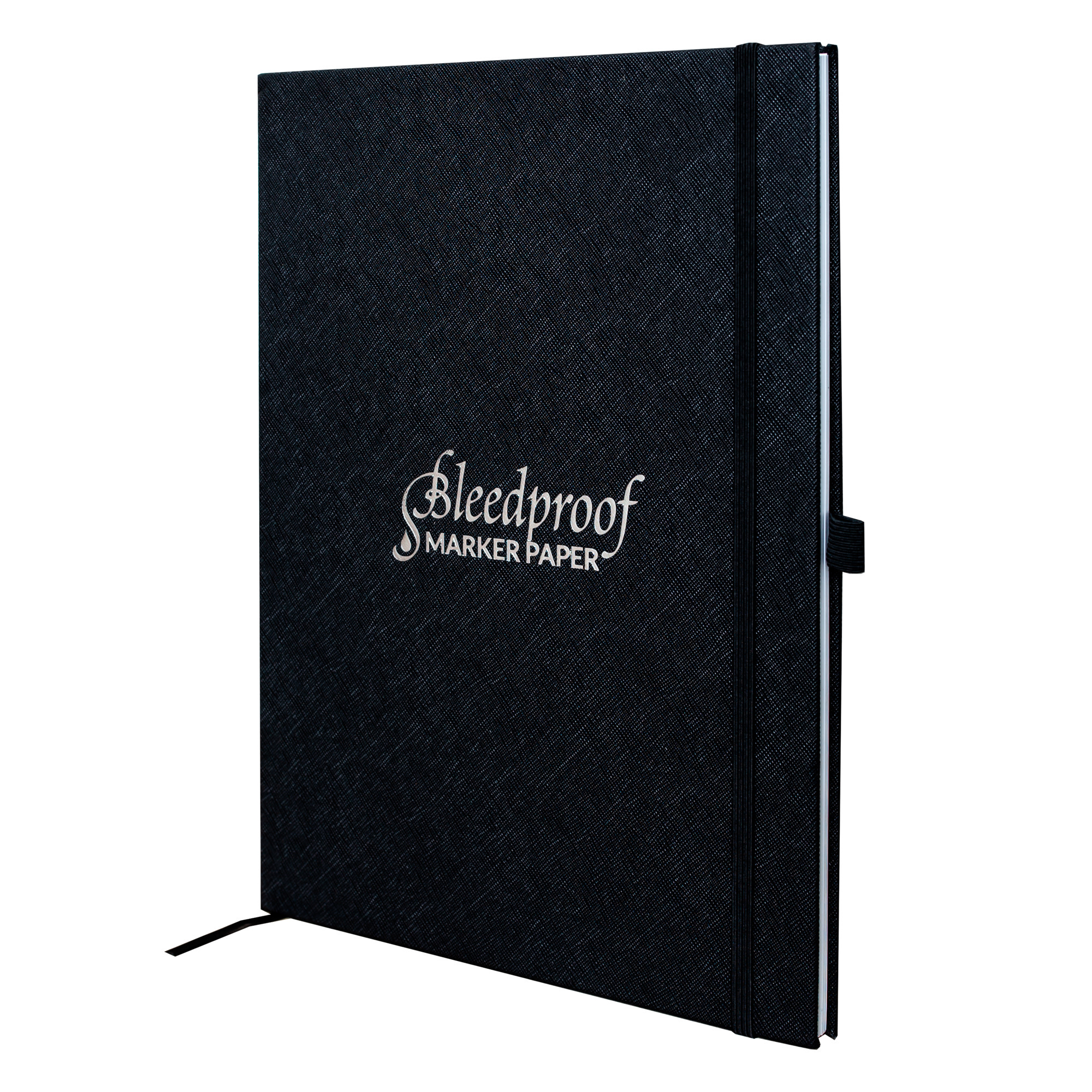 A4 Marker Paper Journal
The perfect marker journal for modern artists; combining utility and style. Featuring a travel friendly design, bleed-proof paper and 120 pages of create potential. Drawing adventures begin with this journal!
A4 Drawing Paper - Perfect for the modern artist, this bleed-proof marker sketchbook is compatible with both water-based & alcohol-based markers. The sketch book for markers has been specially designed for marker artists & anyone trying something new.
Specially Coated Bleedproof Marker Paper - This smear-resistant & bleed-proof artist paper ensures that no ink seeps through & ruins your artwork! The marker ink won't pool or bleed into the next page so you can get every page out of your sketchbook!
Travel Handy - This A4 (11.7" x 8.3") marker pad is great for art on the go. The marker notebook's sleek black cover is water-resistant & has a handy elastic band closure for extra security, as well as an elastic marker loop for your pen or marker.
Variety Of Uses - Grab your drawing pad and markers and get inspired! Create anything from comics & manga to storyboards & full-page works of art! Use your marker drawing pad to make bold new creations the world has never seen before!
Article number A4MP-2-FL
Related Products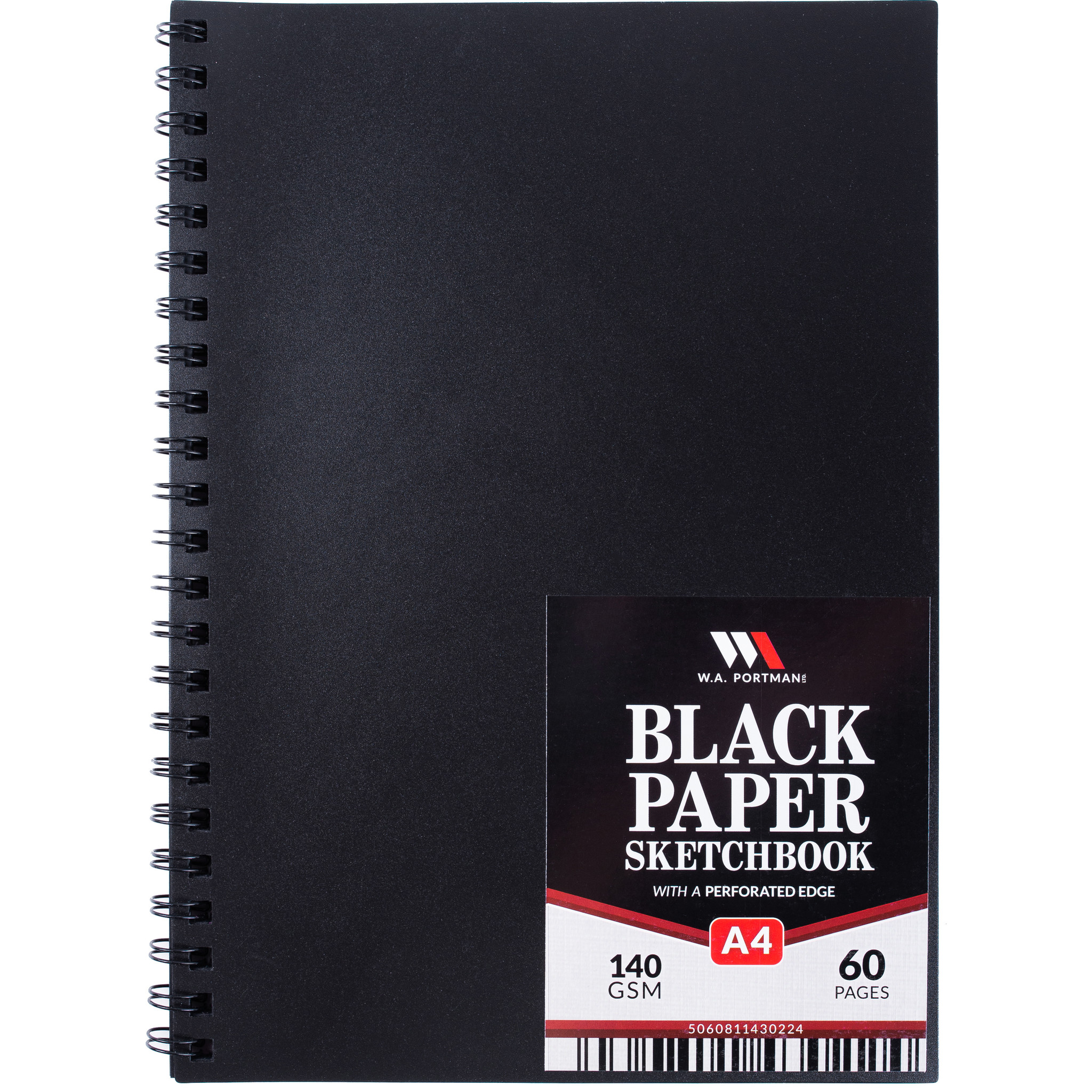 A4 Black Paper Sketchbook