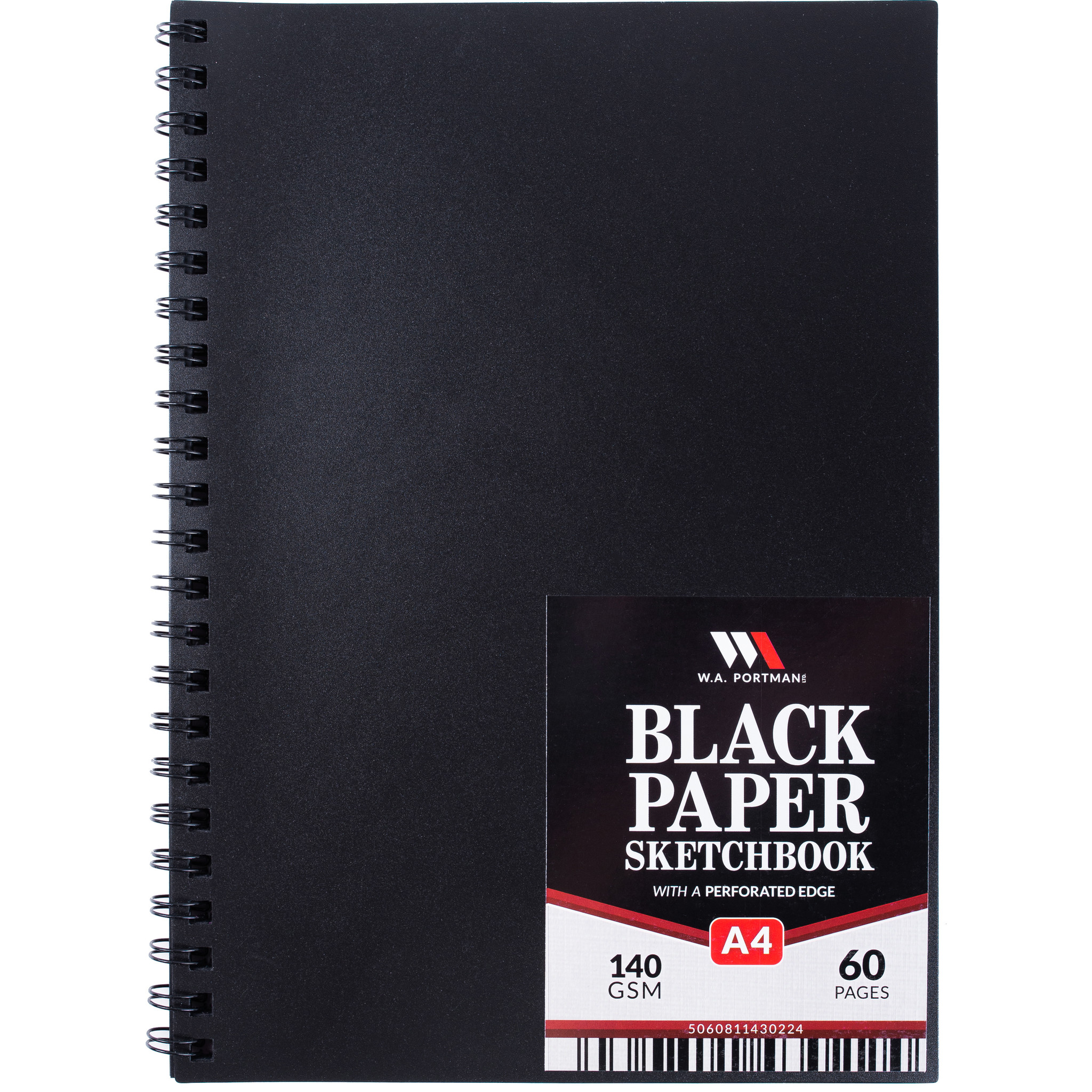 A4 Black Paper Sketchbook
Let your brightest colors show. Perfect for mixed media use, high-contrast drawings and more. Utilize 140 pages of creative potential with effortless blending. Stand out with our bold black paper sketchbook!
Black Sketch Pad - Create striking, high-contrast drawings with this black sketchbook. Challenge yourself by building up highlights with lighter hues & subtly using darker shades. Smooth surface is great for drawing with a variety of media.
Heavy Duty Drawing Paper - The 140 GSM paper is thick enough to withstand layers of oil pastels, pens, pencils & other drawing supplies without tearing. The sketch paper's perforated edges are easy to tear when needed for display & framing.
Sturdy Spiral Bound Cover - This 8.3"x11.7" wire bound sketch book easily slips into your bag & won't get bent out of shape. 60 pages of black notebook paper are protected by a hard back cover & strong but lightweight plastic front cover.
Mixed Media Paper Great For Dry Mediums - Use with colored pencils, calligraphy pens, art markers, white charcoal pencils, & more art supplies for adults & kids. Experiment with different textures & media to create unique works of art every time.
Article number BSB_A4-FL
Related Products
24pk Advanced Colored Pencils
48pk Advanced Colored Pencils