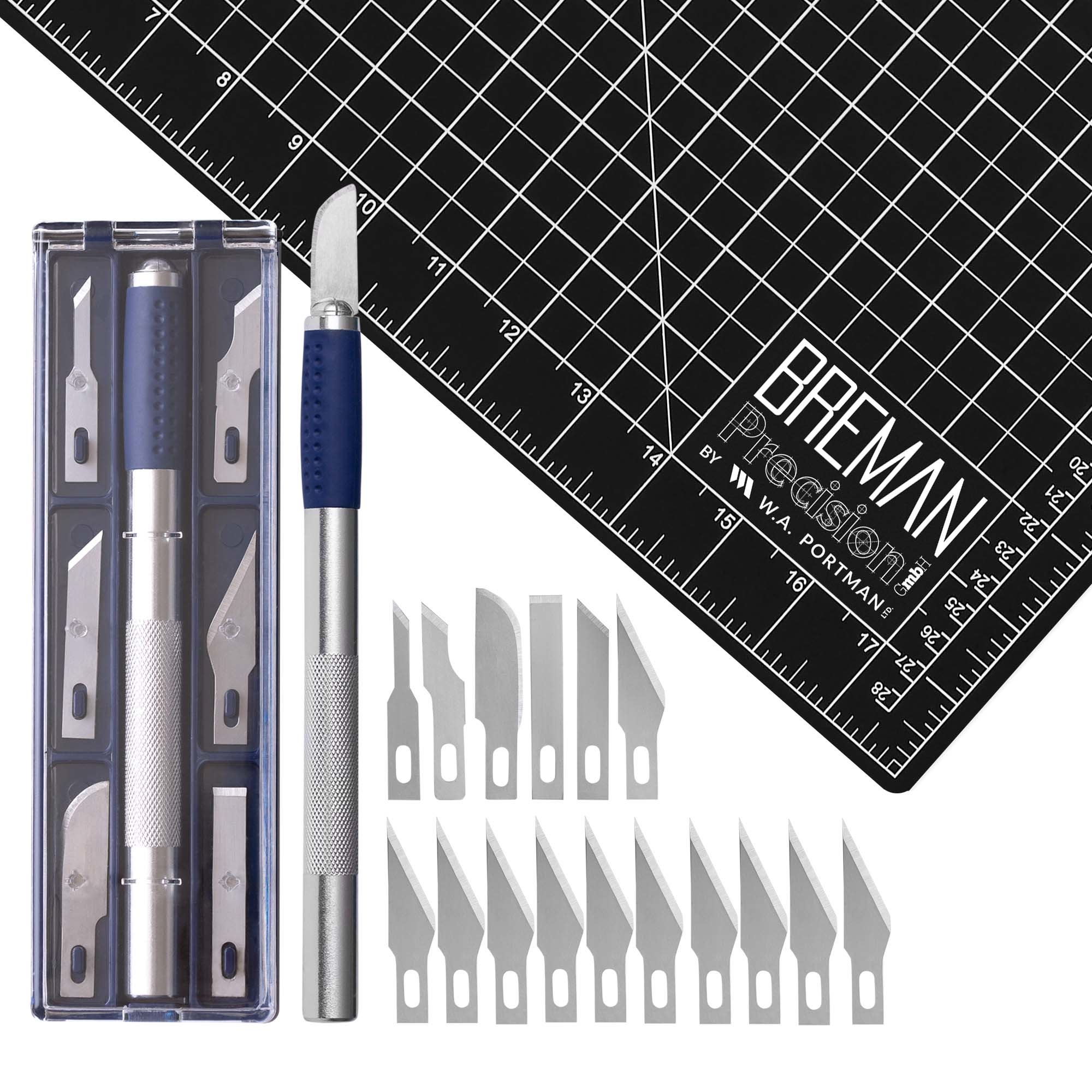 12x18 7pc Craft Knife Mat Set
The perfect set for a detailed crafter. Measure, cut and create with confidence knowing you have the right tools. Includes self-healing mat, one 7pc craft knife kit and 10 extra #11 blades. Tackle your next project with confidence!
Best Craft Knife Value Pack - With 1 knife and 6 scalpel sharp unique blades in a single pack, you're assured that there's a blade type for all your cutting tasks, whether for scrapbooking, stenciling, carving, whittling, trimming, or general cutting needs around the home, office or workshop.
Extreme Comfort & Control - Our precision knife comes with a heavy duty but lightweight stainless steel knife handle with a comfortable rubber grip, allowing you to maneuver each cut the way you control a pen when writing, resulting in best quality cuts.
Precision For Intricate Cuts - The 6 unique blades in this set are made from sharp SX5 carbon steel for precise slicing & fine cutting, ideal for highly-detailed craft creations like paper sculptures, stamps, wood or rubber carvings.
Durable Self-Healing Cutting Mat - Our 2-sided, protective, fabric cutting mat has accurate 1" and 1/2" grid with 1/8" ruler marks for precise alignment and 45° and 60° angle guides to meet your cutting needs.
Includes 10 Extra #11 blades.
This product has a Prop 65 Warning
Article number sx01tz/b11-5x2/cm1218-FL