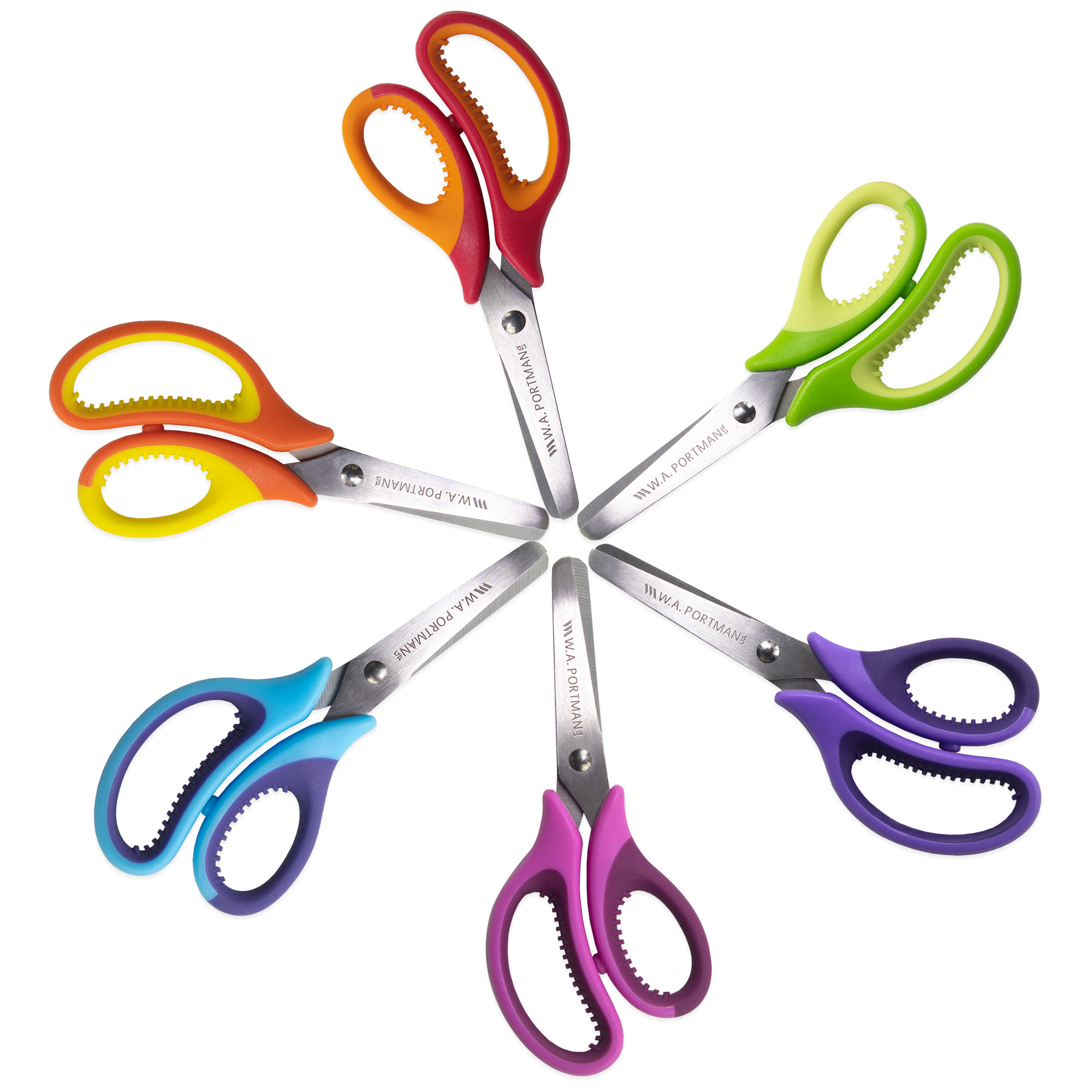 6 Pack Blunt Kids Scissors
These blunt kid's scissors are perfect for small hands starting to craft! The colorful rubber handles make these scissors easy to hold & the stainless-steel blades are perfect for cutting through paper, fabric, plastic, cardboard and more!
Sturdy Child Scissors - These durable, high-quality scissors are perfect for children just starting to create. Whether adding them to your home craft supplies or using them in the classroom, safety has never been so reliable and strong.
Enhanced Safety Grip - These colorful scissors come with no-slip, two-toned comfort-grip handles that let you work longer and more safely. Small hands won't slip when holding these scissors, and the finger loops are comfortable for any age to use.
Sharp Craft Scissors - The stainless-steel blades of these scissors easily cut through a variety of materials, making kid's craft time more enjoyable. The blunt tip is great to protect little fingers while they work.
Great for Small Hands - Whether in a home-schooled or classroom setting, these blunt-tip scissors are a must-have for kids! Made with kids in mind, these scissors are safe and comfortable for small hands.
Article number BKS6-FL