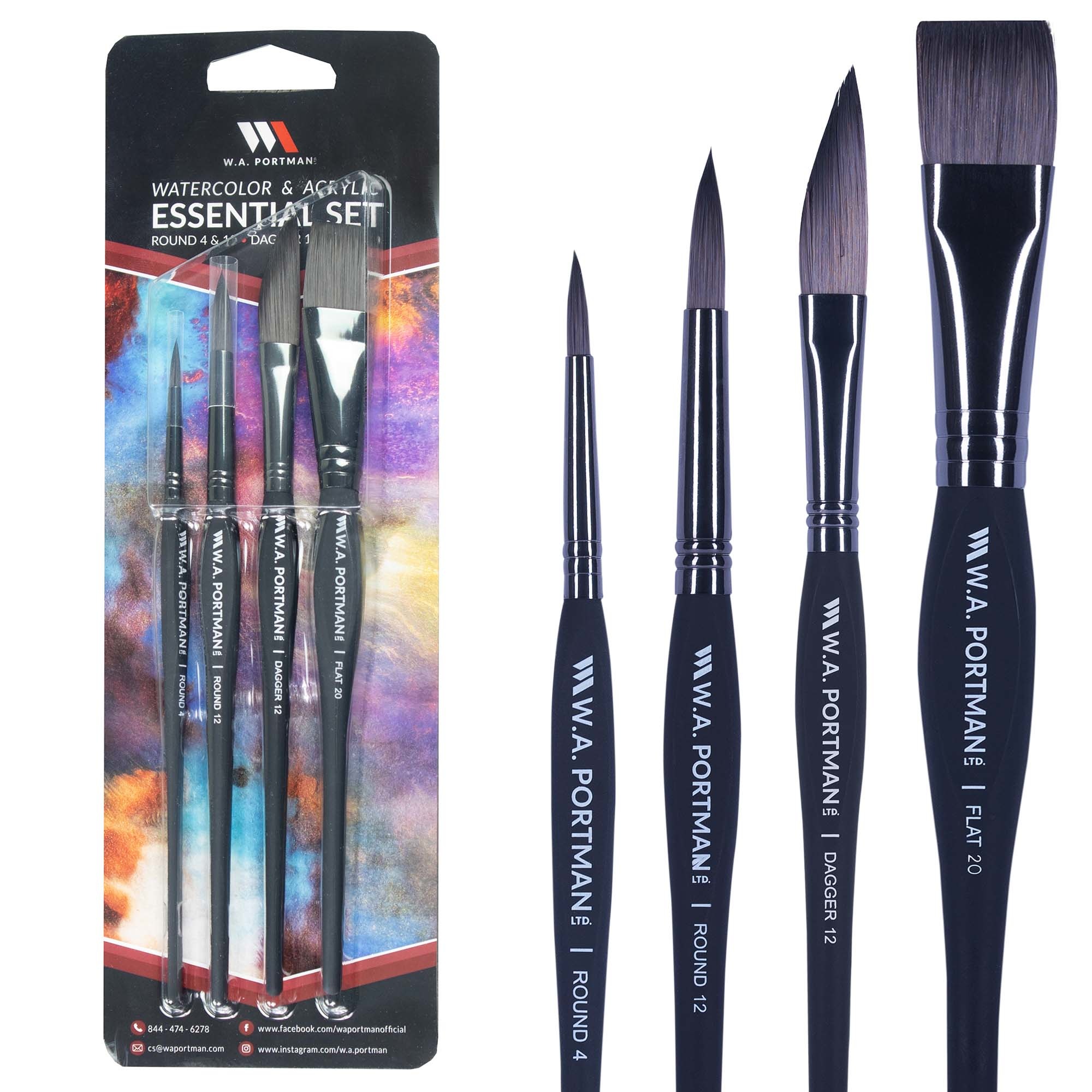 4pc Essential Brush Set
Selected from our premium paintbrush sets, this set that offers two round brushes (#4 & #12), one flat (#20) & one dagger brush (#12) was designed especially for artists. You'll always have the perfect brush at hand for whatever effect you're creating.
Professional Artist Paintbrushes - This mixed set of paint brushes is for both experienced & new painters. This 4pc paintbrush set can be used with watercolor, acrylic & gouache paint and has a wide variety of brush shapes for a multitude of paint effects.
Premium Precision - The synthetic bristles hold water and pigment for consistently smooth lines every time. Create fine lines and broad washes with the different types of brushes included. The Taklon bristles also resist shedding, so you won't have errant hairs in your painting!
Comfort-Grip Handle - You can paint longer, more comfortably and confidently with a soft-touch triangular plastic handle. The triangular shape also helps the brushes stay on your table and not roll away, keeping them close at hand.
Article number 4MPB-FL